Europe Christmas Markets
France, Belgium & Germany
Ker & Downey Product Manager Elizabeth Frels traveled to Europe to experience the Christmas Markets and fills us in on some of her favorite stops.
European Christmas markets are a novelty around the world. Ancient UNESCO city centers, lined in sparkling lights and wooden stalls, play host to copious amount of glühwein and general handcrafted merriment.
It's a scene out of a fairy tale and something that we would encourage everyone to do at least once in their lifetime, even if it means avoiding the familial obligations of the season.
Spanning France, Belgium, and Germany, this European Christmas market route was a bit unconventional. It didn't include any of the large metropolitan centers. Instead, it featured the quainter towns whose festivities felt much more authentic and less commercially contrived. Here are a few favorites:
Lille, France 
The Marché de Noël of Lille in northern France is the definition of a Christmas dreamscape. The merriment is undeniable: wooden chalets circumvented a massive Ferris Wheel and 18-meter high conical Christmas tree in the main square, while window displays of animatronic scenes of polar bears and penguins dance outside the Opera House. The Gallic flavor is in full force here, with mulled wine complementing stalls of nosh and nostalgia. The sausage stall is an undeniable favorite. One can sample every variation of cured deliciousness, from mushroom to Roquefort, from the gracious (and infinitely patient) Giupetto-like sausage monger. When dinner consists of cured meat, perfected raclette, and life-changing Belgian waffles smothered in Speculoos, you know that Christmas has arrived in Europe.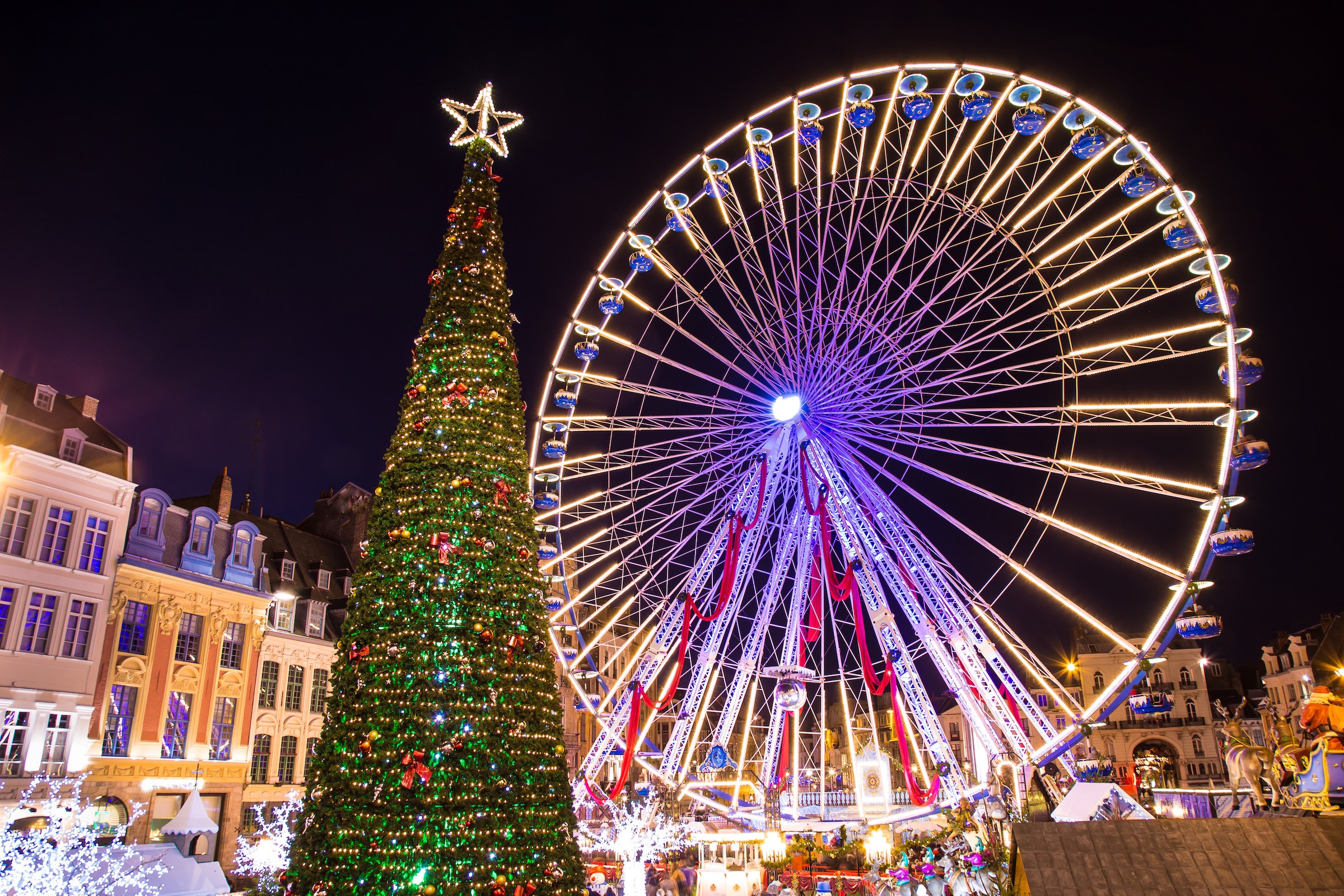 Liège, Belgium 
Liège is Belgium's eclectic college town and there is no better representation of its inherently indulgent culture than its annual Village de Noël Christmas Market. The largest and oldest Christmas Market in the country, this multi-square concentration of enchantment attracts more than two million visitors per year... and for good reason. Surrounding the central ice rink full of uniformed school children on their post-day outings are approximately 200 wooden chalets offering everything from culinary specialties to kitschy souvenirs. Mounds of candy? Check. Waffles galore? Double check. Row upon row of festive bars? Triple check. This is one city always ready for a feast, and its amaretto-spiked mulled wine and signature shots of Peket ensure that the Christmas spirit is full of just that: spirits.
Aachen, Germany Christmas Market
Ask a Belgian about their favorite Christmas market, and it's likely that their answer isn't in Brussels or even in the country... it's immediately across the eastern border in Aachen, Germany. That's because the Aachen Weihnachts Markt is perhaps the most idyllic and charming of them all. Occupying the shadow of the 9th century cathedral in the city's main square, the joy exuding from the glowing, garland-lined wooden chalets stalls is palpable. Here, the nougat comes in wheels as big as Parmesan cheese, the glühwein is perfectly spiced, and handmade ornaments dangle from every edge. The symbol of the market is the giant Printen figure, Aachen's most famous holiday biscuit, which is akin to gingerbread in both its texture and adorable window display potential. Served either hard or soft, this delicate, anise-infused specialty a "must try" souvenir and a little taste of Christmas in bite-size form.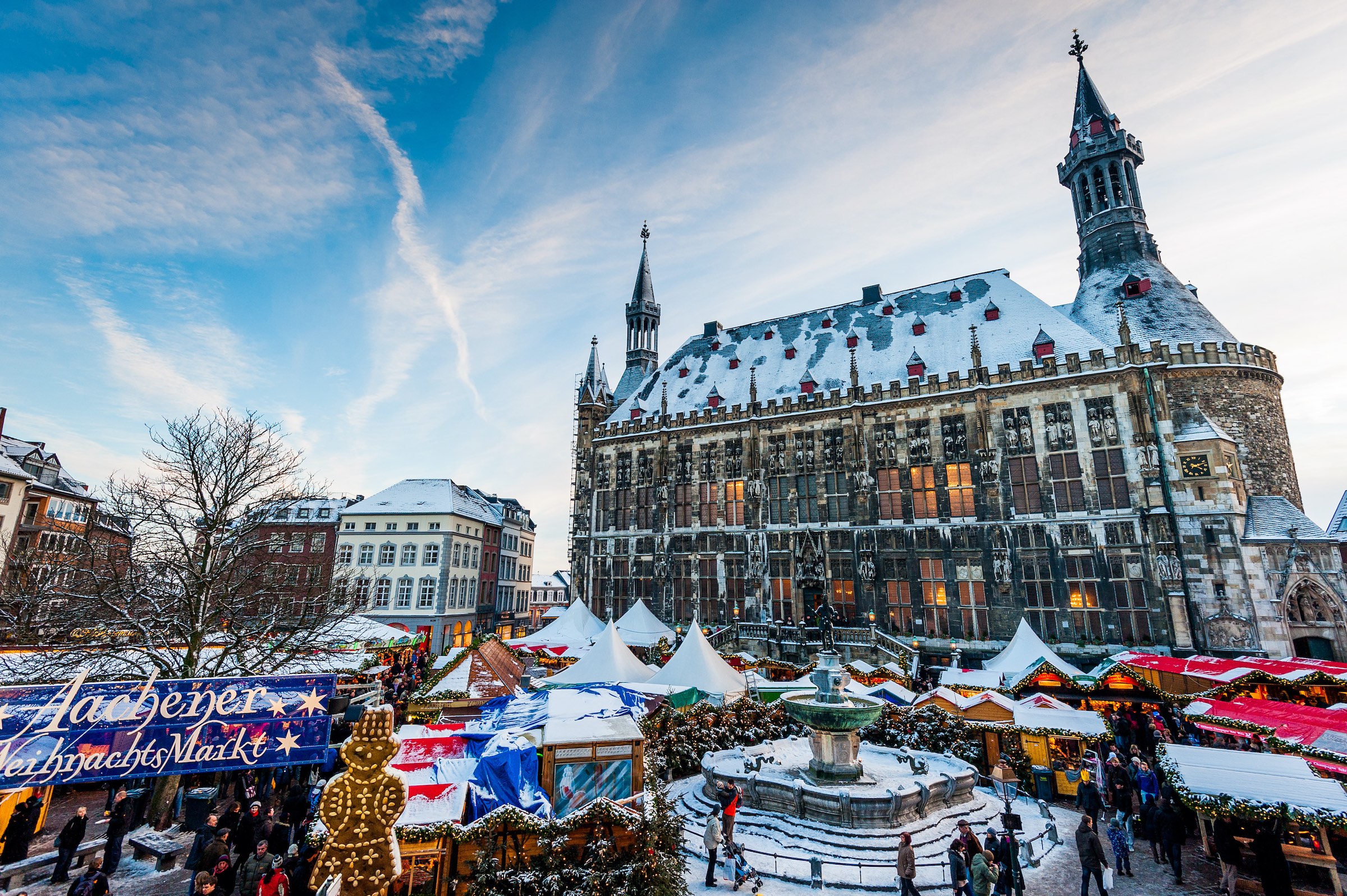 Brugge, Belgium
Medieval Brugge is a unique, ancient Flemish city with adoringly preserved architecture and lovely cobblestone streets. Here the only traffic comes in the form of pedestrians and bicycles. One could spend days simply meandering the streets and popping into the vast array of artisanal chocolate shops. The Christmas Market, too, is one of the most famous in the country and features stalls on both the main Market Square and Simon Stevinplein nearby. Ice rinks linked in white light trees and cozy carriages pulled by strong timber horses only add to the picturesque atmosphere known for its excellent moules frites menus, upstairs tearooms, and did I mention chocolate?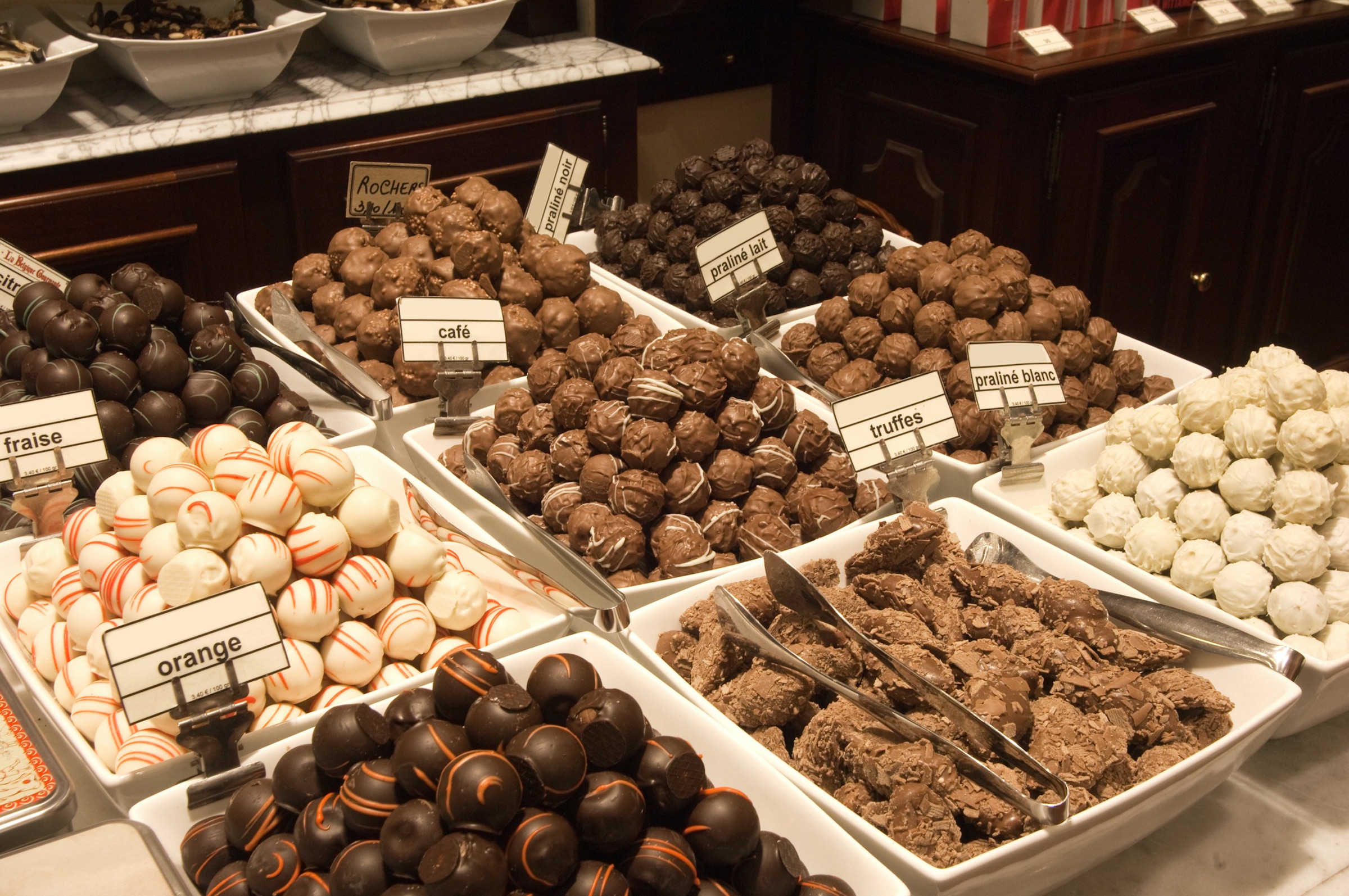 Experience Europe's Christmas Markets with Ker & Downey
A journey through Europe's Christmas Markets is a cherished experience for any couple or family. And with Ker & Downey, travelers are guaranteed that their holiday season is full of not only the yuletide cheer of Europe, but also complete comfort and luxury. Contact a Ker & Downey luxury travel consultant to make this year's holiday one to remember with a trip to some of our favorite Christmas Markets. To stay up to date on all of our online content, follow us on Facebook and Twitter.