Best Places to Travel in 2022, by Month
Travel in 2022:
Get your calendars open and start making travel plans. Here are the best places to travel in 2022 by month.
Best Places to Travel in 2022, by Month
First, of the best places to travel by month is Sri Lanka. Make plans in 2022 to travel to Sri Lanka to visit the gorgeous beaches and wildlife. January in Sri Lanka is dry and the weather is perfect for exploring. Sri Lanka has eight UNESCO World Heritage sites. Here you can visit ancient cities, hike the flawless lowlands of the Sinharaja Forest Reserve and track leopard, elephants and other amazing wildlife in one of the twenty-six national parks.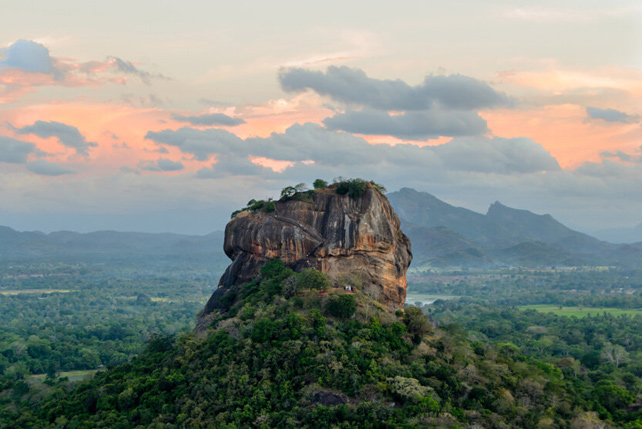 Travel in 2022 to Vietnam before the rest of the world catches on to its allure. It's quickly becoming a travel hot spot because of its natural beauty and history, so make plans to be there in February before the country starts seeing crowds. Our 10-day journey to Vietnam hits all the highlights in Hanoi, Ha Long Bay, Hue, Hoi An, and Ho Chi Minh City, and is the perfect inspiration itinerary to start building your custom journey.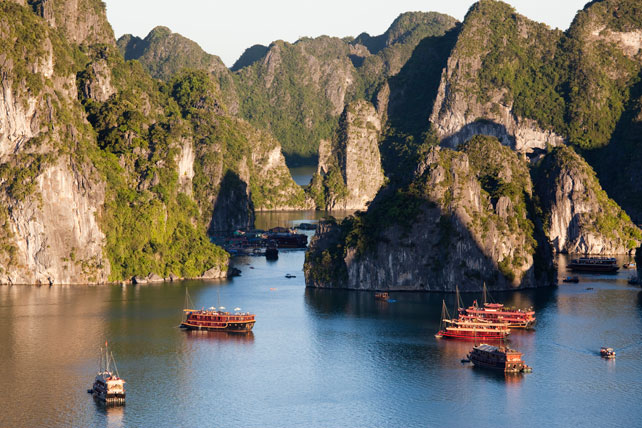 March signals the start of spring in Jordan, an opportune time for travel in 2022. You'll see lush green valleys, wildflowers, cooler temperatures, and bright, clear sunlight. The UNESCO World Heritage Site of Petra is an obvious highlight, but her charming and friendly people are the real treasure. They are eager to welcome visitors and show them the beauty of their country. If that's not enough reason to go, here are six more reasons you should visit Jordan.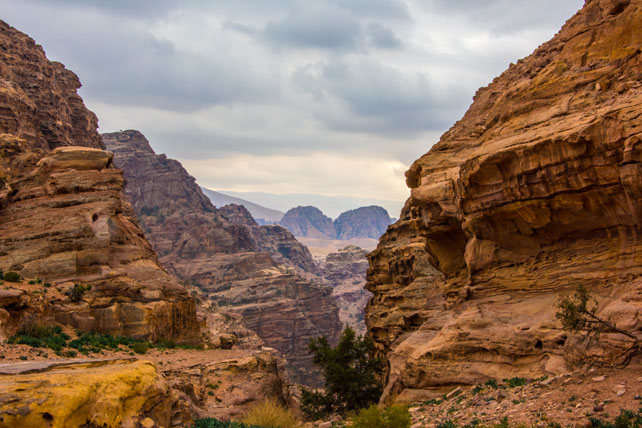 April – Travel in 2022 to Croatia and Italy
Croatia's motto may as well be "tiny but mighty" because this small Adriatic country is packed with culture, history, and charm. With over 1,000 islands off its coast, ten of UNESCO's World's Intangible Cultural Masterpieces (like lacemaking and Ojkanje singing), and Balkan and Central European architecture within its walled cities, a trip to Croatia is a journey of epic proportions. Travel to Croatia in April 2022, and since you'll be close, add on Italy as well. Just avoid being in Italy during Holy Week.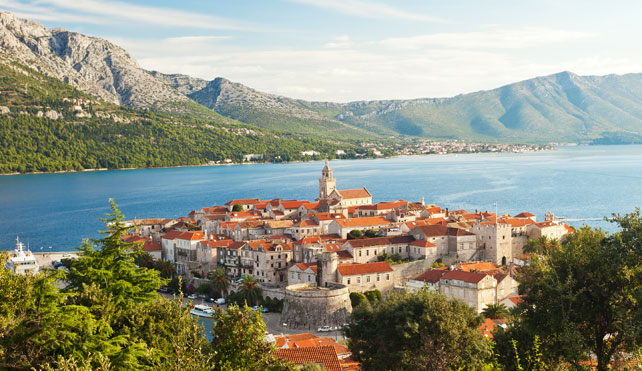 May – Travel in 2022 to Argentina
There really isn't a bad time to visit Argentina but May brings with it a certain shoulder season sweetness. In Buenos Aires, mild temperatures and emptier streets add a magical quality to the city. Meanwhile, the stunning autumnal colors of Mendoza are on full display, and the typical crowds of Iguazu have thinned out considerably. Finally, May is also a great time to visit Argentina's Iberá wetlands, as the cooler weather brings with it an abundance of wildlife.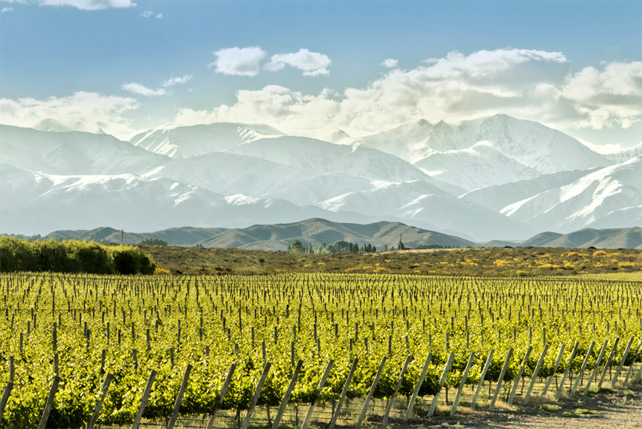 While it is technically the start of winter in Australia, the temperatures in the Ningaloo Reef area of Western Australia average between 60 and 75 degrees Fahrenheit in June. Make your base at Sal Salis. Its nine luxury tents are just steps away from the turquoise waters of the Ningaloo Reef, home to puffer fish, wobbegong, black tip reef sharks, and a 600-pound grouper lovingly known as the "BFG".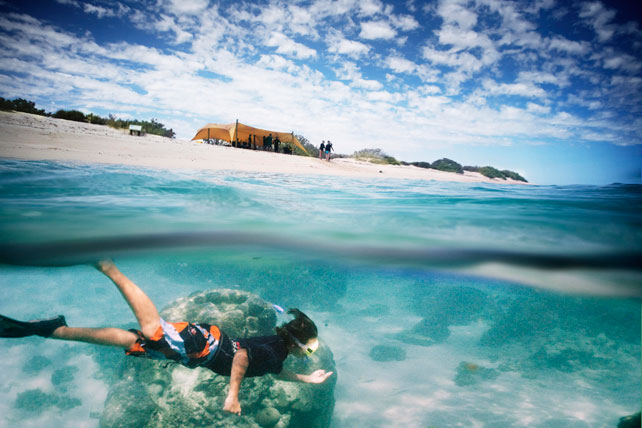 There really isn't a bad time to visit French Polynesia, but in July, the weather is at its best. Head to tropical paradise of The Brando Luxury Resort in the Tetiaroa Atoll among French Polynesia's Society Islands. Accessed only by the resort's private plane, you'll have a bird's eye view of the white sand beaches, sparkling waters, and coconut palms. Explore the island by bicycle, paddle board to neighboring islands, sail the lagoon, or kayak to the coral gardens. There's also a world of tropical underwater species to explore in this true island paradise.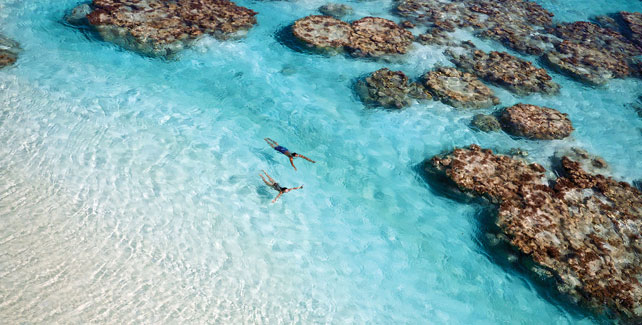 Namibia proves one of the best places to travel in 2022, especially in August. The dry season for Namibia runs from May to October. You'll experience sunny days, virtually no rain, and cold mornings and evenings. Pack a warmer layer to wear on morning game drives but expect to slough it by mid day. Because there is less vegetation, the wildlife will be easier to spot. And although it's a peak travel season in Namibia, you won't see crowds on a Ker & Downey journey.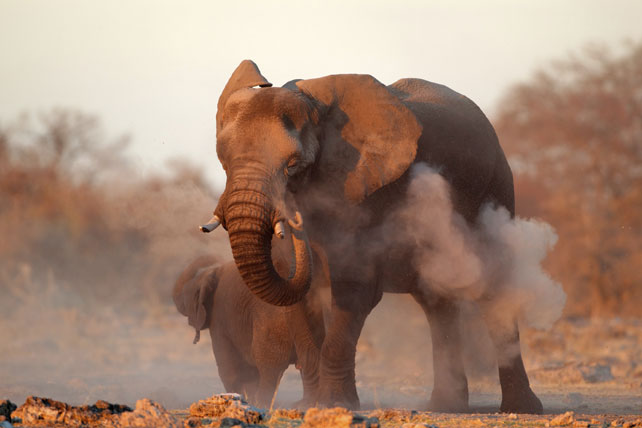 September – Travel in 2022 to New England, United States
From mid-to-late September through mid-October, the landscape of New England undergoes a transformation as billions of leaves change from green to yellow, orange, and red. It's a beautiful sight to behold.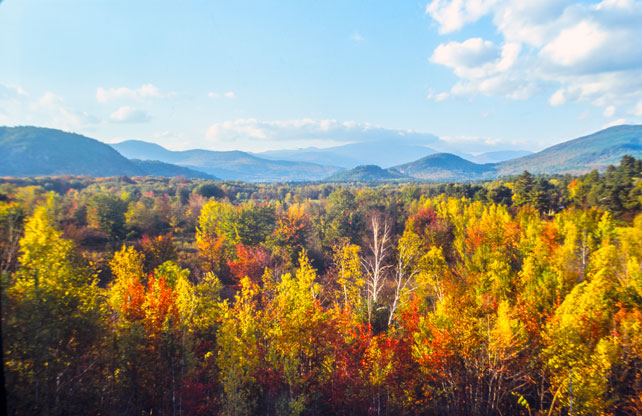 We consider Panama one of the best places to travel in 2022. Plan to travel in October when there's the least chance of rain, and head to Isla Palenque, a private island resort nestled in the rainforest of Boca Chica.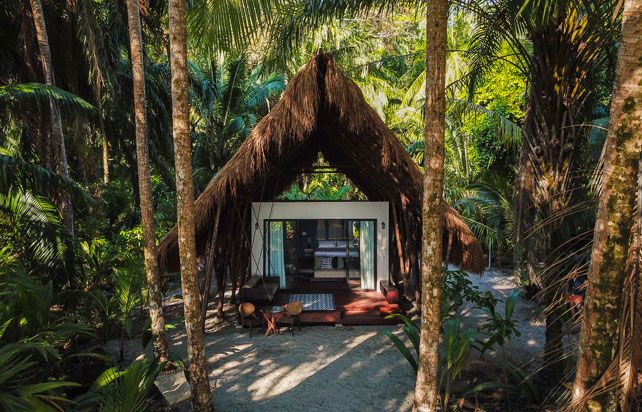 Travel in 2022 in late fall to avoid summer crowds. You will also have one of the better chances of seeing the Northern Lights when the skies are darker. You may have less daylight in the winter, but for photographers the light couldn't be more magical. For adventurers, it's also one of the best times to go ice caving.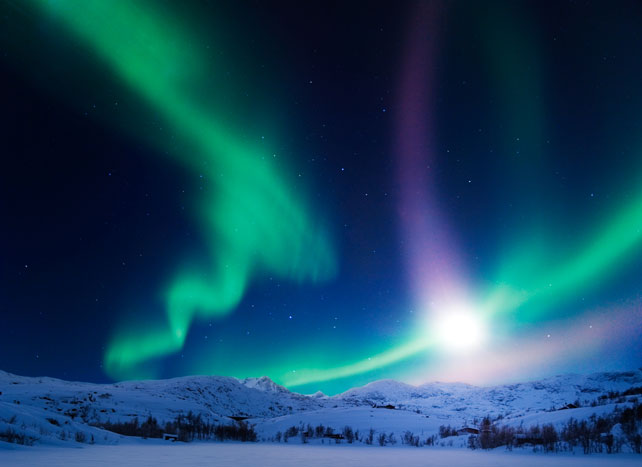 Think outside the box and travel in 2022 to Morocco to celebrate Christmas and ring in the New Year. It is our pick for one of the best places to travel in 2022. The big hotels are hosting New Year's Eve galas, but for a change of pace, consider ringing in 2023 under the vast desert sky at one of the desert camps.

Where are you going next year? To start planning your travel in 2022, contact your Ker & Downey designation specialist, for your best places to travel by month.