Best Time to Visit South America
Seasonality & Pricing
South America may truly be the destination for all seasons. Every age, activity level, and interest will find something to add to their list of lifetime wonders. Whether you marvel at Machu Picchu, cruise through the Galapagos waters, or feel the power of Patagonia's rugged landscapes, South America will move you at any time of year.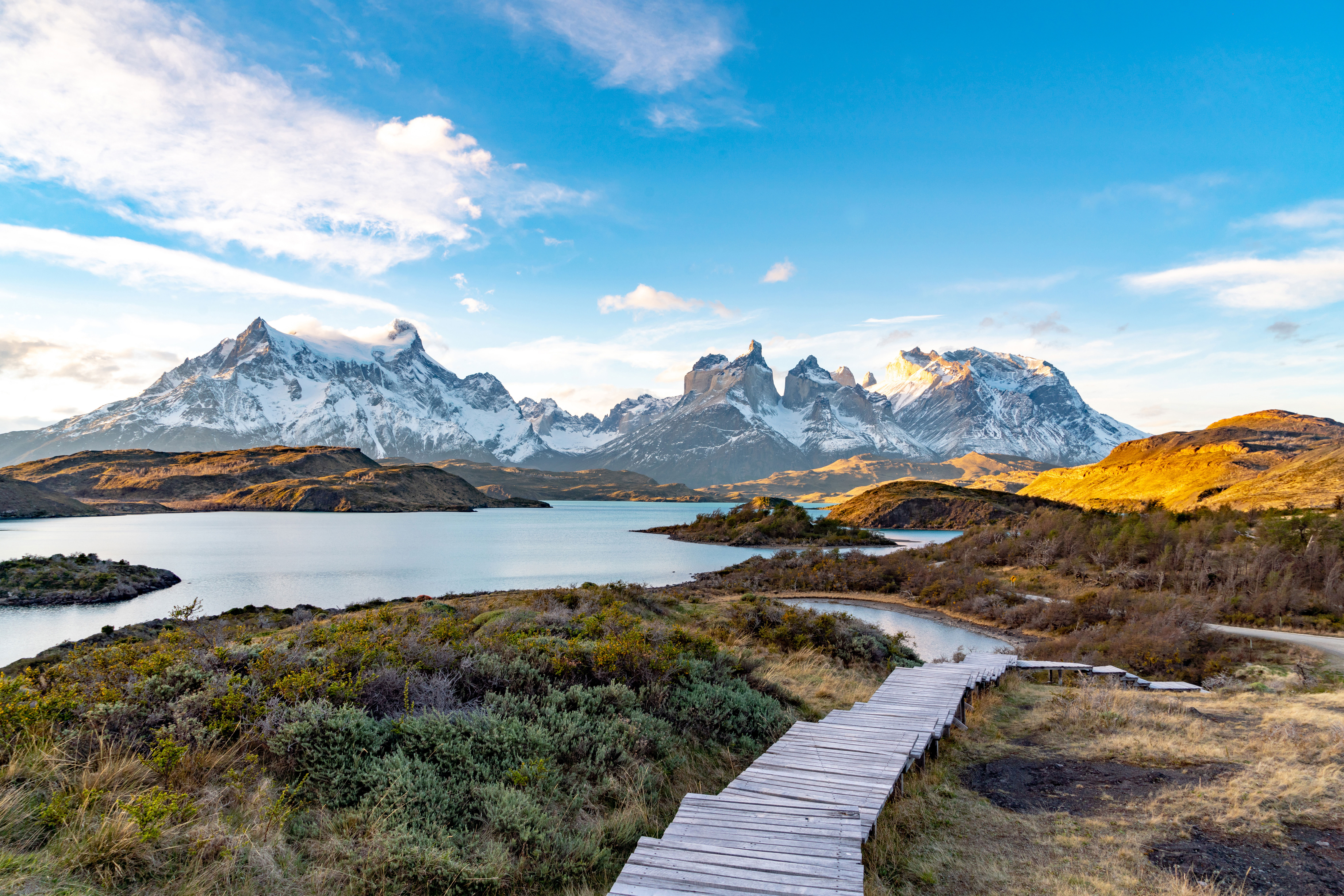 $1,200 per person per day (This is the Austral Summer season, with special rates applied during Christmas and New Year Holiday)
$950 per person per day (This is the Austral Winter season, with closures in Patagonia)
$1,050 per person per day
Regional


Considerations
Patagonia experiences many closures in the low season, though in Northern Patagonia winter sports such as skiing are popular. The Lakes Districts of Argentina and Chile are technically year round, but much slower in the Austral Winter (June to August).
Harvest in the Wine Country of Chile and Argentina is from late February to mid-April. While considered a year round destination, harvest and the months immediately prior is the ideal time for wine touring.
Harvest season in Colombia's Eje Cafetero (Coffee Triangle) is during the summer months, from May through July.
The Atacama Desert is a year round destination, but it is very hot, and the best guides tend to move south during the Austral summer/early autumn (December to early April).
Many people attempt to cover all of Chile's diverse regions in one trip. The best time to attempt one of these trips is October to December or March to April.
Machu Picchu is one of the most visited sites on the continent. It is a year round destination, however it experiences closures during the February rainy season. It is most crowded June through August.
For those who want to experience New Year or Carnival in Rio de Janeiro, plan at least a year in advance. The city is always lively, and at those popular times it can be nearly impossible to find last minute space.
Prime jaguar viewing in Brazil's Pantanal is from May to October.
The Galapagos Islands are a year round destination, with the seasons determined by the currents. While the equatorial islands are always ready for visitors, the chilly Humbolt current brings the coolest weather in October. By March, the Panama current has warmed the islands. Rains have become less predictable, and any oceanic disturbance, such as El Nino, will affect the climate.
The Ker & Downey


Difference
Luxury, first-class, and diving-specific yachts, catamarans, and trimarans in the Galapagos.
Adventurous overland safaris through Patagonia.
Exclusive-use lake lodge accommodations in Chile and Argentina.
Exclusive-use villa options in Peru, Colombia, and the Galapagos.
Luxury beach retreats in Uruguay.
Horseback riding holidays in Argentina, Uruguay, and Peru.
Private Jet Tours in Peru
Community sustainability projects in the Sacred Valley of Peru and the Andes Mountains of Ecuador.
Private helicopter transfers in Chile, Brazil, and Colombia.
Whether you want cosmopolitan cities or stunning natural wonders, South America enchants. Its cities pulse with art, culture, and history, while its vast expanses of wilderness call to the adventurer in us all. With centuries of civilization and colonial influence, every region of the country has a story to tell, and Ker & Downey will connect you to the storytellers. Contact your luxury travel consultant to begin planning your journey.