Classic Chile Luxury Tour
15 days / 14 nights
Chile


A North-to-South Adventure
This Classic Chile Luxury Tour captures all of Chile's best highlights. From Atacama in the north to Patagonia in the South — and the lakes and wineries in between — see South America in style with Ker & Downey.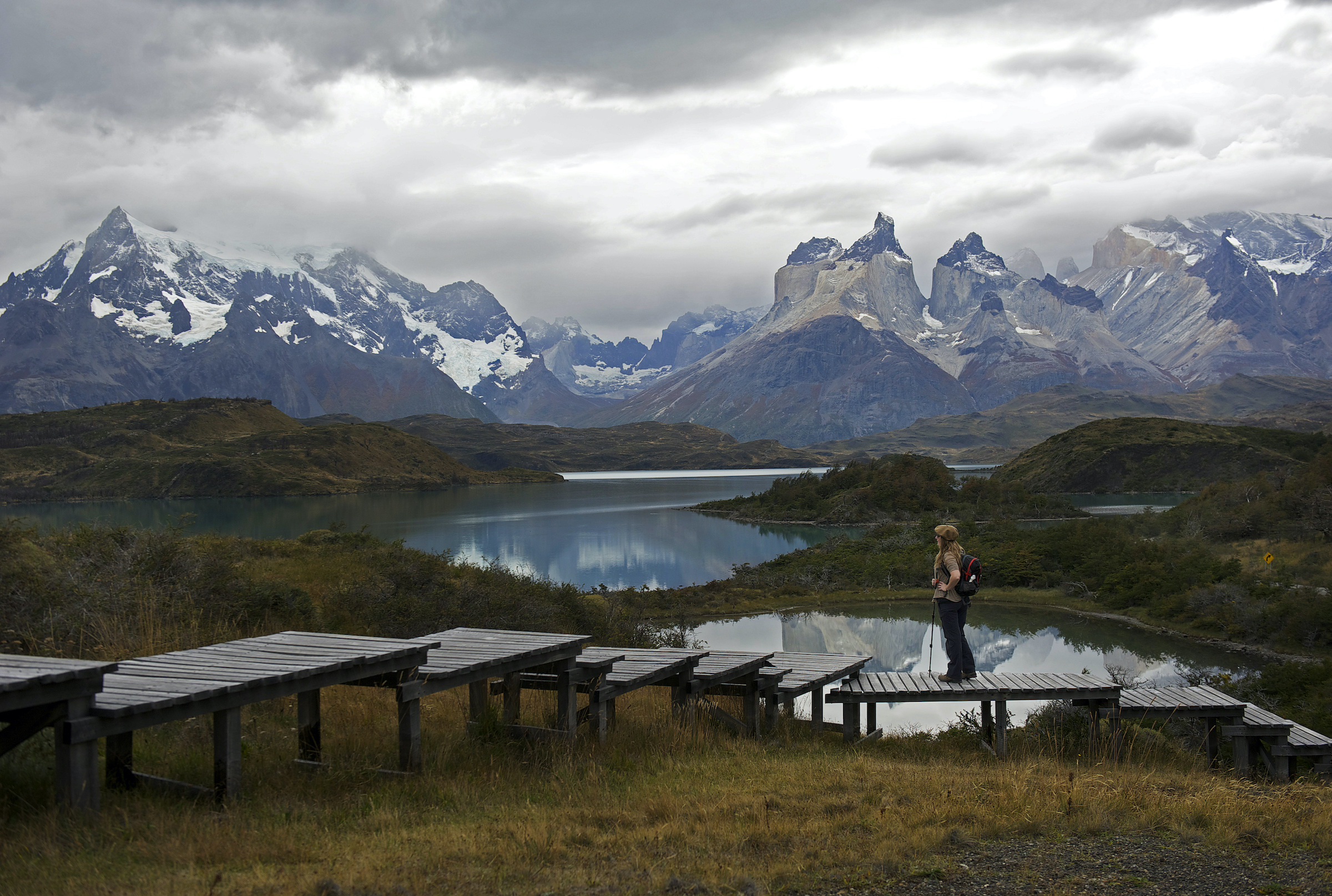 First, begin your Classic Chile Luxury Tour in the north amid the marvels of the Atacama Desert. Indeed, your accommodations prove the perfect place to connect with nature and appreciate this magical setting. Over three days, enjoy a variety of activities and excursions through the lodge. Perhaps you wish to trek through the desert or visit a local village. Alternatively, ride through the area on horseback or bicycle. Whatever you do, do not miss also stargazing at the observatory and indulging in the spa.
Next, travel onward for an overnight in Santiago for a taste of the city on your Classic Chile Luxury Tour. Your luxury accommodations offer a stylish escape as you rest and relax ahead of your next adventure.
Then fly to Chile's Lake District, the gateway to Patagonia. Once you arrive, your Classic Chile Luxury Tour brings you to the beautiful Hotel AWA in Puerto Varas. Surrounded by lakes, volcanoes, rivers, and fjords, Hotel AWA sits at the entrance to the Austral Highway. Over three nights, enjoy a wealth of private excursions. Indeed, experiences range from hiking and kayaking to horseback riding and cooking. There is also an opportunity to visit the a Huilliche community nearby to learn about their culture and cuisine.
Continue your Classic Chile Luxury Tour into Southern Patagonia. Stop first for two nights at the incomparable Singular Patagonia. Located just five minutes from Puerto Natales, this meatpacking plant-turned-national monument proves an ideal entry point to the adventure, history, and relaxation of Patagonia. While here, take time to explore the region's history at the hotel's museum. Meanwhile, the property sits on over 15,000 hectares of private nature reserves exclusive to the hotel guests for hiking, biking, and horseback riding. The original wooden dock once used by freighters heading to Europe now allows speed boats to disembark to explore the breathtaking fjords.
Next, venture to Explora Torres del Paine. Explora is one of the only luxury lodges located in the heart of Torres del Paine National Park and offers exclusive access to this remote region of Chile. Over three nights, your expert guides will cater daily activities to your interest and fitness level. Choose from trekking on foot or by horseback, full day or half day excursions, and experience the wonder of Torres del Paine National Park.
Finally conclude your Classic Chile Luxury Tour amid the vineyards of the Millahue Valley. Located outside the city of Santiago, a stop here allows you to unwind ahead of your journey home. Enjoy two nights at the exclusive design-forward VIK Chile. Here, culture, art, wine, and land blend to create a holistic wine spa and vineyard retreat. For example, set out on private wine tastings, horseback rides through the vineyards, and guided tours of the winery. Meanwhile, the VIK Chile wine spa incorporates VIK grapes into one-of-a-kind massage and body treatments to ensure a literal head-to-toe immersion into the delicious fruit.
Book a Classic Chile Luxury Tour
Ready to explore Chile? Contact a Ker & Downey Travel Professional to personalize your own Classic Chile Luxury Tour, and read more about the seasonality and pricing in South America. For even more travel inspiration, follow us on Instagram, Facebook, and Twitter.