Colombia Quick Getaway
7 Days / 6 Nights
Colombia


A Quick Escape to Medellín and Barichara
Spend one week soaking in the tranquil beauty and rich culture of Colombia on this private Colombia Quick Getaway journey. From Medellin to Barichara, exclusive-use accommodations and personalized discoveries await you at every turn.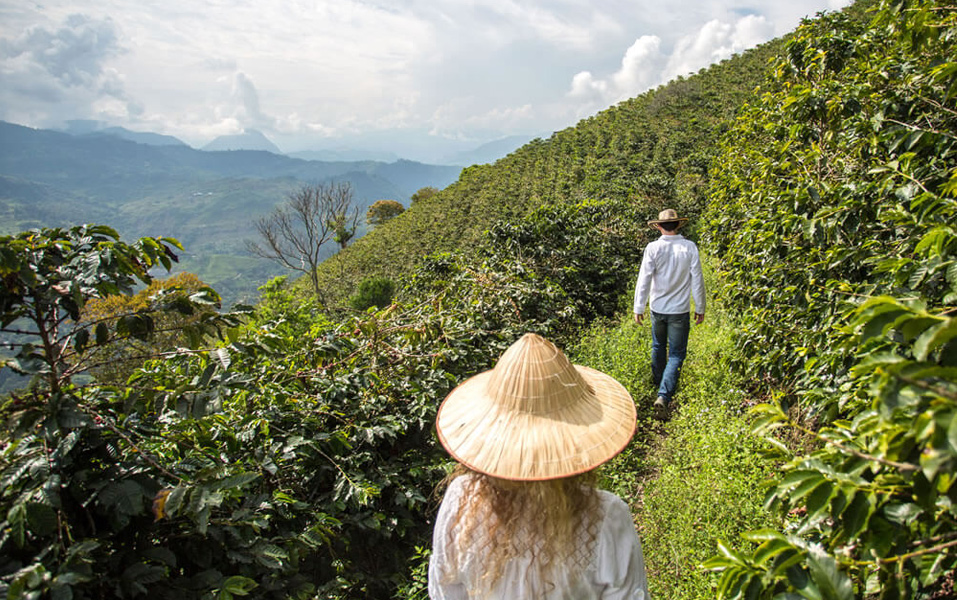 Begin your Colombia private tour first in Medellin. Perched in the Central Andean Mountains, your private hacienda accommodations in Medellin offer unparalleled views of extinct volcanoes and stately coffee plantations. The sounds and sights of birds and colorful butterflies and the sweet smell of tropical fruits embrace you.
Spend three nights here during your Colombia Quick Getaway. As such, you have plenty of time to tour the coffee farm. You can also go horseback riding amid the plantations and trek through the jungle to beautiful waterfalls. An entire day is devoted to learning about Medellin's recent social transformation in the Comuna 13 neighborhood.
Next on your Colombia private tour, depart for Barichara for a few nights in an iconic private villa, previously occupied by a former president. As such, the villa showcases local arts and crafts and offers a unique view into the history of the region, from indigenous stories to German colonial influence and modern life in the traditional town. 
While in Barichara, meet the fascinating locals who have lived in this town since birth. You also have the opportunity to visit Guane, an ancient colonial settlement that has been perfectly preserved over time. Finally, enjoy a couple of craft workshops with traditional artisans before embarking on your return journey home.