Bolivia and Peru Family Tour
14 Days / 13 Nights
Peru and Bolivia


An Epic South America Family Escape
The ancient cultures and unbelievable landscapes of Peru and Bolivia beckon on this two-week, fun-filled adventure. From their capital cities of Lima and La Paz, to their shared culture along Lake Titicaca, discover a wealth of wonders in these two neighboring South American countries. Highlights include a chocolate workshop in Lima, a day trip to Machu Picchu, a cable car ride in La Paz, a stop at the Sucre Cretaceous Park, a stargazing experience in Uyuni, and visits to several salt mines -- from Maras in Peru to Colchani in Bolivia.
Itinerary-at-a-Glance:
Day 1 - 2: Lima, Peru
Day 3 - 4: Sacred Valley
Day 5: Cusco
Day 6 - 7: Lake Titicaca
Day 8 - 9: La Paz
Day 10: Sucre
Day 11 - 12: Uyuni
Day 13 - 14: La Paz
Customize this Itinerary. Request more Information >>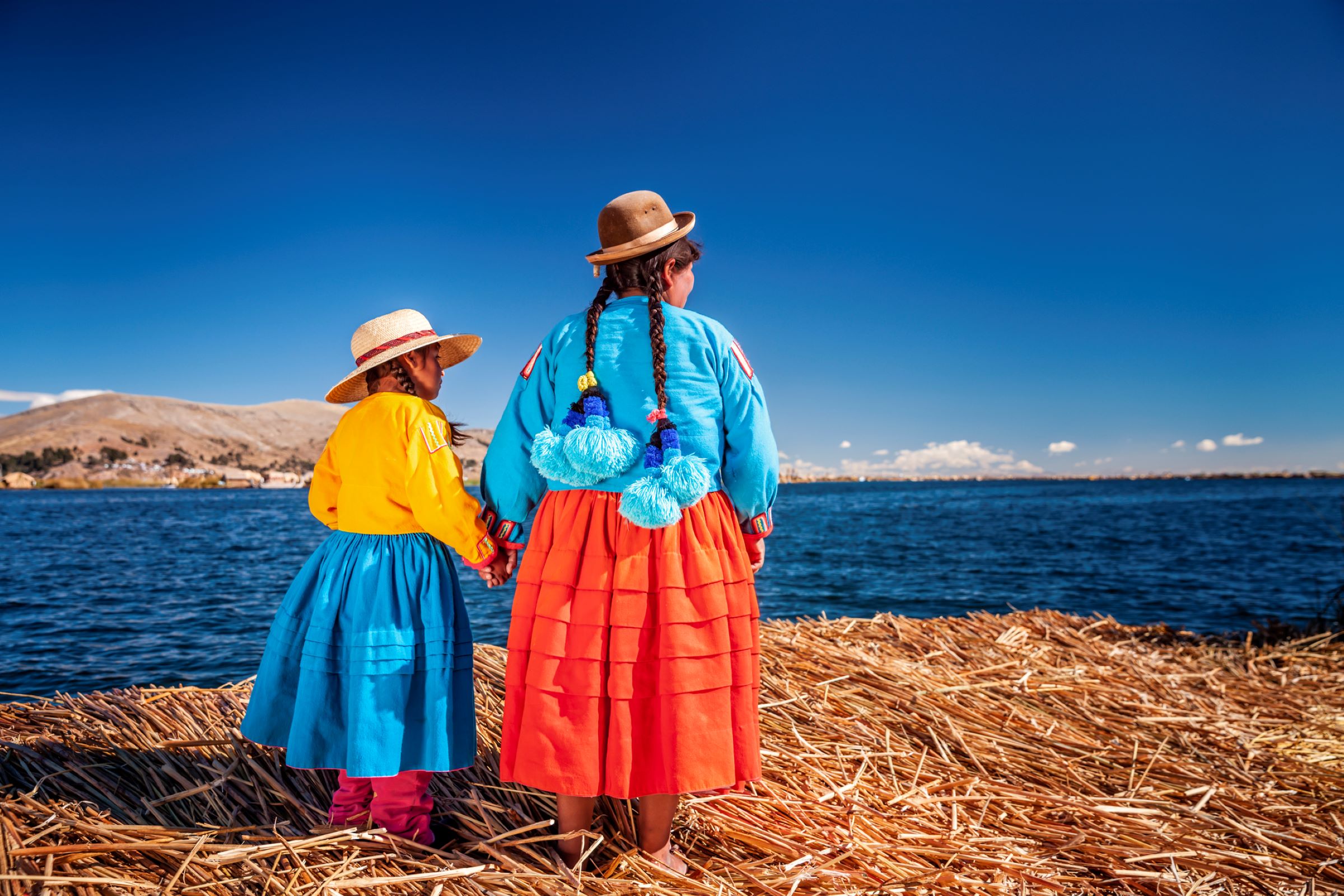 More Details
Lima
Your Bolivia and Peru family tour first begins with two nights in the capital of Peru, Lima. Enjoy a private tour through the old center of the city. Then partake in a mini chocolate workshop so you can bring home your own handmade chocolates. Conclude your stay in Lima with a private tour of the fascinating Larco Herrera Museum.
Sacred Valley
Next, continue your travels in the Sacred Valley. Stop at the Pisac Market for some shopping and cultural immersion. Also visit Awanacancha to see several species of Andean camelids and the weaving and dyeing techniques of the locals. An entire day is dedicated to exploring the Moray amphitheaters and Maras salt mines, as well as the pre-historic fort of Ollantaytambo.
Machu Picchu and Cusco
Your South America luxury holiday finally ventures to Machu Picchu via train. Your private guide will lead you on a three-hour tour of this ancient archaeological site before transferring back to Cusco for an overnight.
Lake Titicaca
The Peru portion of your Bolivia and Peru family tour concludes in Puno on the shores of Lake Titicaca. Your private driver-guide will transfer you down the Ruta del Sol and stop along the way for plenty of excursions and guided tours. Highlights include Andahuaylillas, Raqchi, and The Raya and Pukara Museum. Once you arrive to Lake Titicaca, enjoy a full-day exploration on the water. This includes a visit to the floating islands of Uros and Taquile.
La Paz
The Bolivia portion of your Bolivia and Peru family tour begins with two nights in the capital city of La Paz, the world's highest capital city. Your guide will assist you at the border crossing between Peru and Bolivia and transfer you onward to La Paz. En route, stop at the archaeological site of Tiwanaku, a UNESCO World Heritage Site, as well as its associated museums. On a privately guided half-day tour of the city, visit the Plaza Murillo and the Mercado de las Brujas. Also stop at the Moon Valley and set off on an fun cable car experience for amazing views of the city and its surrounding mountains.
Sucre
Next, a regional flight will transport you to Sucre for an overnight. Enjoy panoramic views over the city at Recoleta viewpoint. Also explore Pedro Anzures square, where the city was founded in 1538, and several churches and museums in the city. 
Colchani
Before leaving Sucre, stop for a half-day tour of Sucre Cretaceous Park, which boasts more than 5,000 dinosaur footprints dating back to the Cretaceous period. Then continue onward to Colchani, the gateway to the Uyuni salt flats and a salt-processing town. Of course, you will have an entire privately guided tour of the flats. This includes shopping for handmade salt objects in Colchani, visiting the eerie train cemetery, and taking creative photos on the flats. Stop at Incahuasi Island, covered with ancient cacti, and return for a special stargazing experience late at night.
Suggested Properties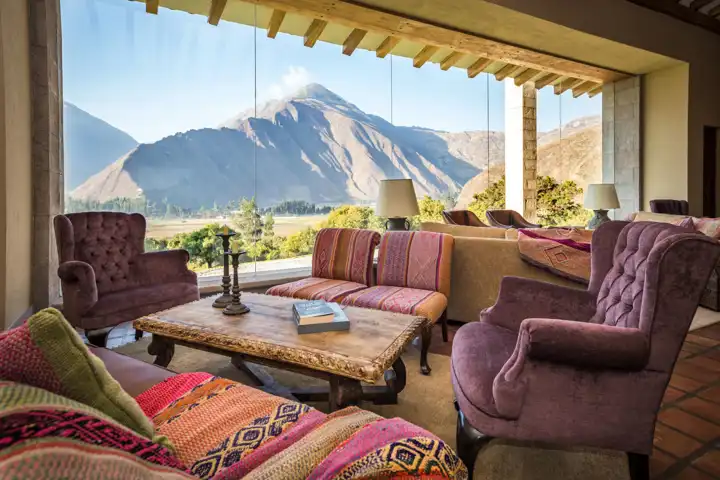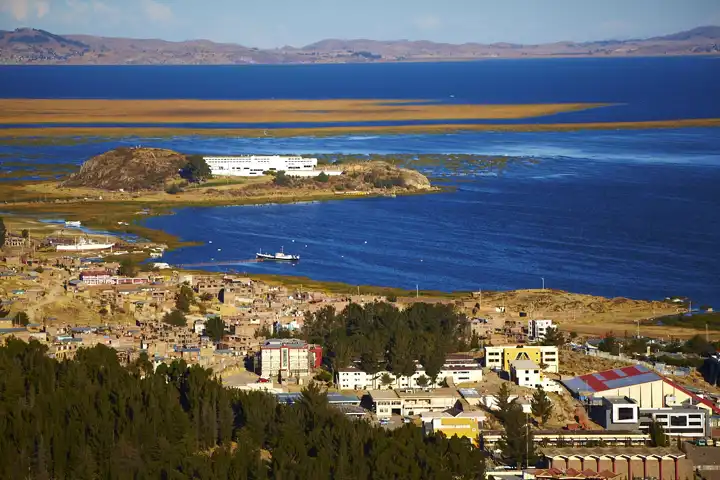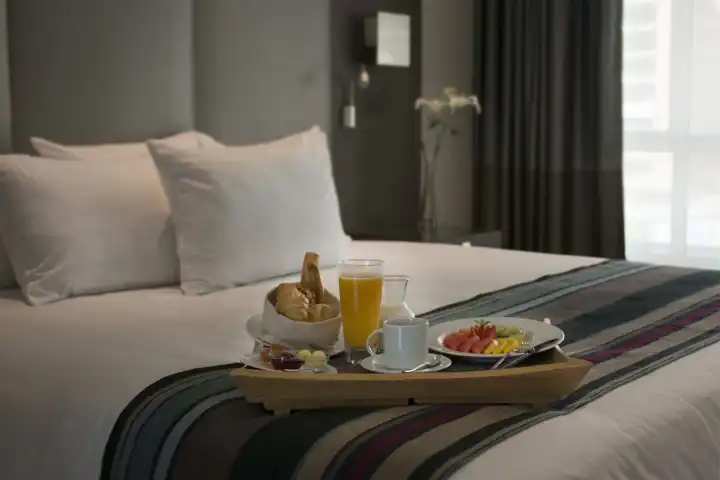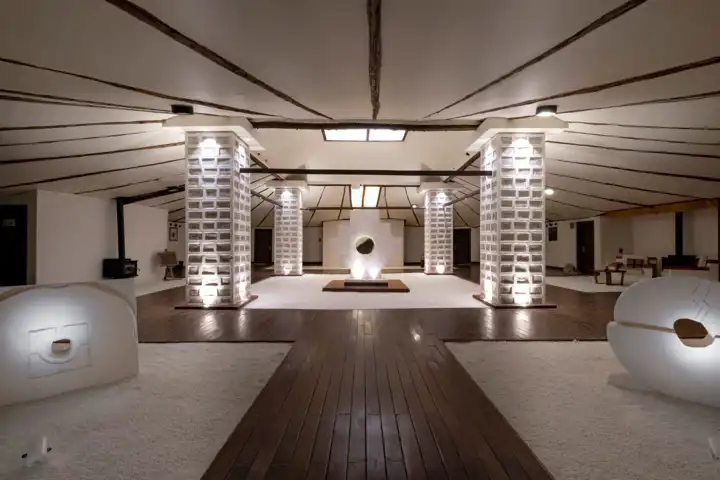 Book a South America Luxury Holiday
Ready to experience your own Bolivia and Peru family tour? Then contact a Ker & Downey designer to customize your own journey, and read more about the seasonality and pricing in South America. For even more travel inspiration, follow us on Instagram, Facebook, and X.