The Most Outrageous Places to
Spend the Night
The Most Outrageous Places to Spend the Night
A little strange and definitely unique, these are some of the most outrageous places to spend the night.
The Manta Resort
Sleep under the sea in the Underwater Room off the coast of Zanzibar. This floating structure at The Manta Resort gives you an up-close look at the schools of colorful fish that swim by during the day, and the curious nocturnal creatures that glide by your windows in the inky depths. Located in the middle of a reef, the room is only accessed via boat. Three levels include a landing deck, a roof for star gazing, and an abode with a double bed with breathtaking views of squid, octopus, and vibrant red Spanish dancers.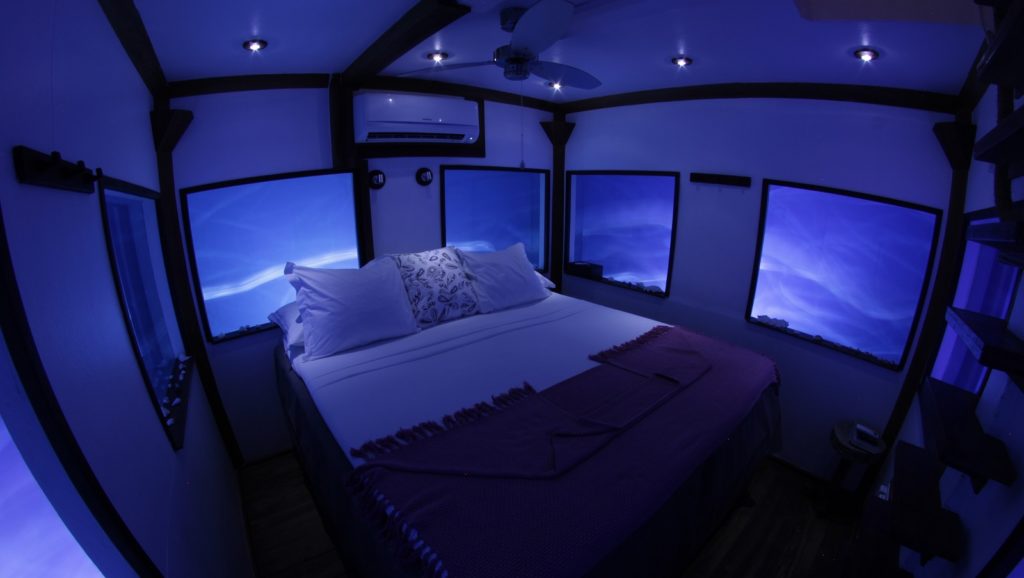 Lion Sands Tree Houses
Dream away under the night sky at the Lion Sands Tree Houses in South Africa. There are three to choose from, each with stunning views of the land below. The open-air concept allows guests to feel fully immersed in the surrounding sights and sounds, while in the comfort of luxurious amenities. Enjoy champagne and tapas as the sun sets and the day fades into night, and sleep as countless stars twinkle above.
Entre Cielos Lodge
Sip on wine in a loft hovering over the vineyards at this resort in Mendoza, Argentina. This modern tree house is private and pretty, and its futuristic aesthetic is a contrast to the surrounding natural beauty. A roof window allows ample sunlight and gives guests a peek at the starry sky by night. Enjoy a soak in an outdoor bubble bath while admiring the exquisite views of the vineyards and the snow-capped Andes beyond.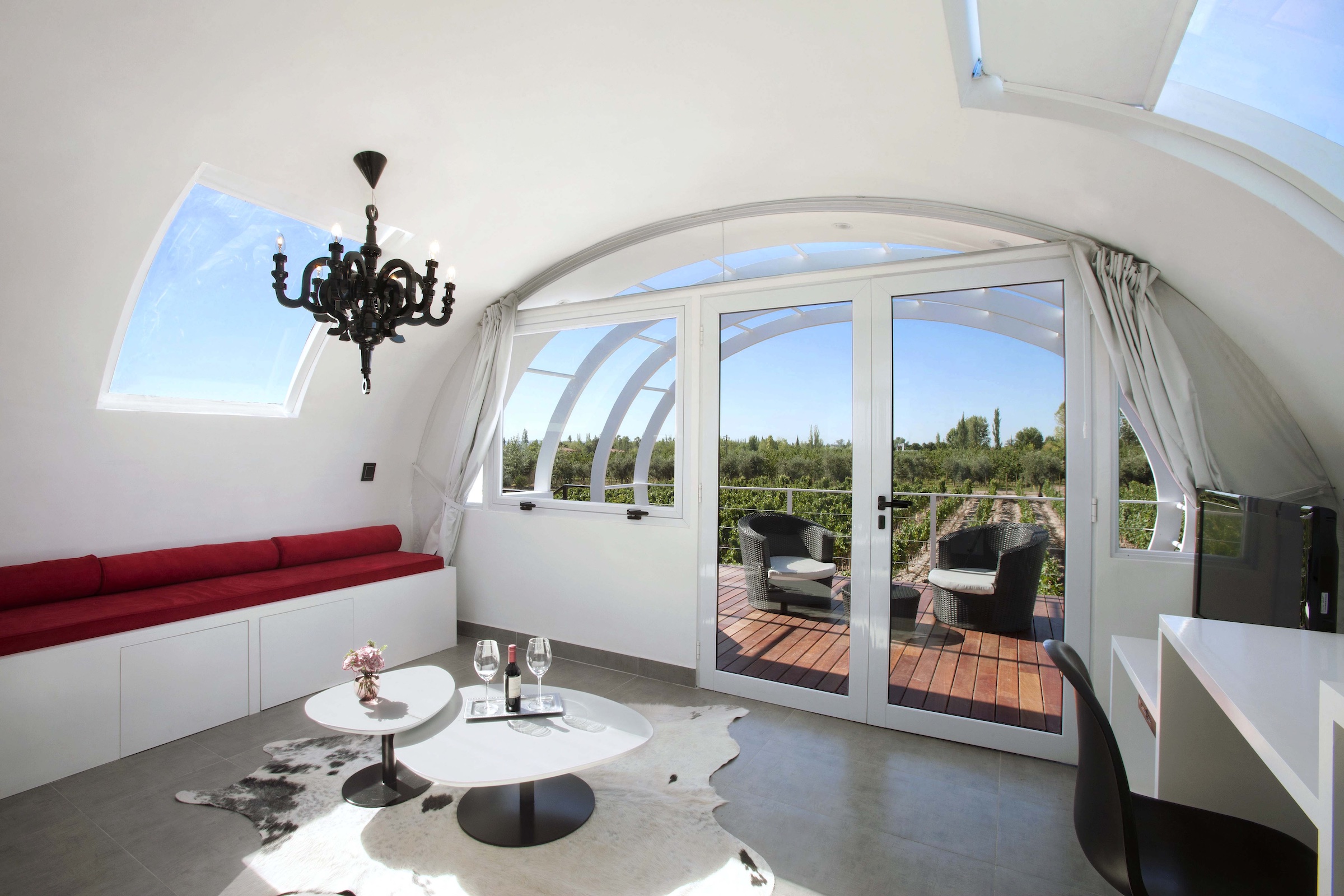 Desert Dreams
Camping never sounded so glam. Dream of the desert in a two-person tent near Dar Ahlam in southern Morocco. Lanterns cast a soft, warm, cozy glow to help you drift off to sleep. Further east in Jordan, enjoy an evening dining on mouth-watering Middle Eastern fare followed by a night in a sumptuous private Bedouin camp in Wadi Rum.
Giraffe Manor 
After a restful night, enjoy breakfast with some tall and mighty friends. The resident Rothschild giraffes poke their long necks into bedroom windows hoping for a nibble of your meal. Originally built in 1932, the Kenyan property is surrounded by a park and forest where these majestic creatures roam.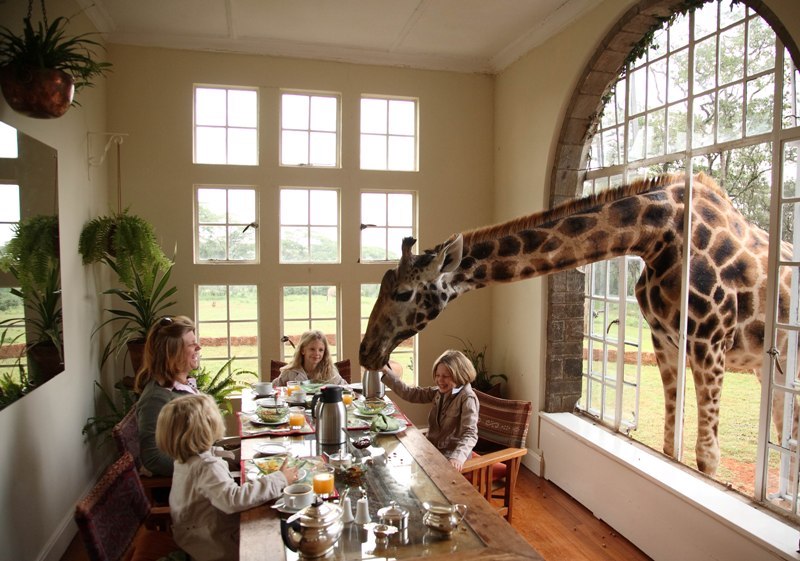 Anatolian Houses
This is cave dwelling in luxury. Rooms are set inside the rock formations which tower in jagged cone shapes. The out-of-this-world terrain of Türkiye's Cappadocia region looks magical from up above in a hot air balloon in the early morning hours.
Want more epic overnights? Take a look at our favorite luxury villas or the best treehouses on the planet.
To make one of the most outrageous places to spend the night part of your next Ker & Downey journey, contact your Luxury Travel Expert.