Multigenerational Travel
8 Places to Please Everyone
Luxury multigenerational travel with Ker & Downey means experiences everyone in the family can enjoy – from snorkeling in the Galapagos to ranger skills training in the Okavango. Here are eight of our top places for luxury multigenerational travel. They will get you started in planning the perfect family getaway. 
Multigenerational travel is on the rise. Now more than ever, families are seeking to have meaningful experiences with each other – and that includes everyone. Grandparents, parents, kids and sometimes even extended family member like aunts, uncles, and cousins are opting to "getaway" together. But how do you ensure that your luxury multigenerational travel experience goes smoothly? For starters, talk through your desires with each other and your Travel Professional. Then choose a location conducive to multigenerational travel. Luckily for you, we've rounded up some of our top spots each member of your family will enjoy.
Galapagos Safari Camp, Santa Cruz Island
If ever there was a place for families, Galapagos Safari Camp is undoubtedly it. Located on Santa Cruz Island, it combines the best of land and sea with opportunities to explore the island and visit the neighboring tortoise reserve. Spend time snorkeling and relaxing on the beach off the coast. Or rather, head out on a day trip to the nearby islands. The family suite offers three interconnected bedrooms, a large wraparound terrance, and a family/play room stocked with children's toys, books, and games. And if you need a little down time, Galapagos Safari Camp has a fantastic kids club offering education activities like screen printing, shoe painting, cooking classes, crafts, and storytelling for young travelers. If it feels like Galapagos Safari Camp has thought of everything for young travelers, it's because they have — owners Stephanie and Michael even raised their own children at the camp.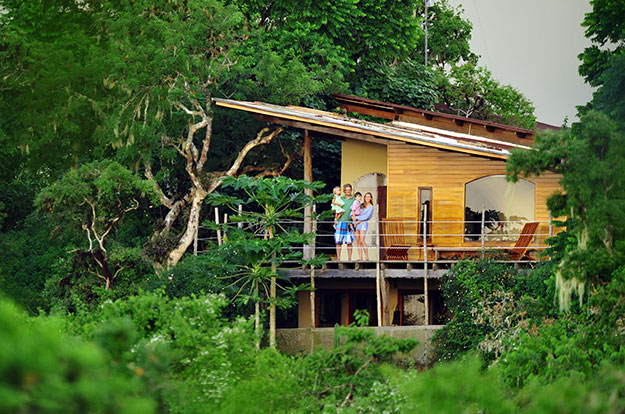 Four Seasons Sharm el Sheikh, Egypt
The Four Seasons strive to make each guest feel at home. At the Four Seasons Sharm el Sheikh in Egypt's Sinai Peninsula, kids 4 – 12 are invited to visit the Kids for All Seasons Club. Here they can partake in Egyptian crafts, cooking classes, and treasure hunts. At the Young Adult Social Center, teens can play games, table tennis, and pool. The Four Seasons Sharm el Sheikh also features four swimming pools. Specifically, the Aladdin pool was designed specifically for kids with a playroom and playground nearby. There's also a host of other activities for luxury multigenerational travel seekers, including snorkeling and sailing on the Red Sea.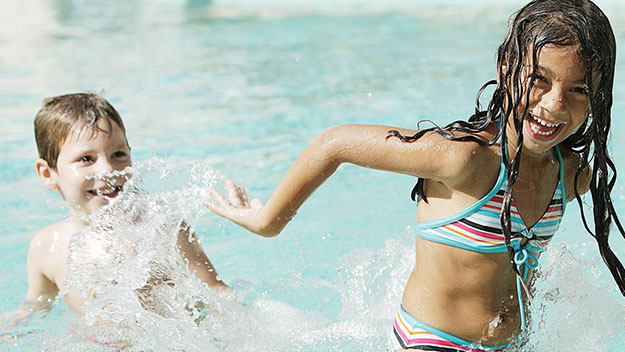 Le Bristol, Paris
Le Bristol sits perfectly positioned on the most fashionable street in Paris to take in the sights. Between its Michelin-starred cuisine and luxurious 18th century-styled apartments, Le Bristol is renowned for offering its visitors an authentic Parisian art-de-vivre. It's an excellent choice for families as well. Children receive a welcome gift on arrival, as well as a surprise waiting for them in their room. And the Le Bristol Paris x Bonpoint Kids Club is the most playful space in the hotel. Chalkboard walls, huge floral cushions, and a hideaway create a space for their imaginations to run wild.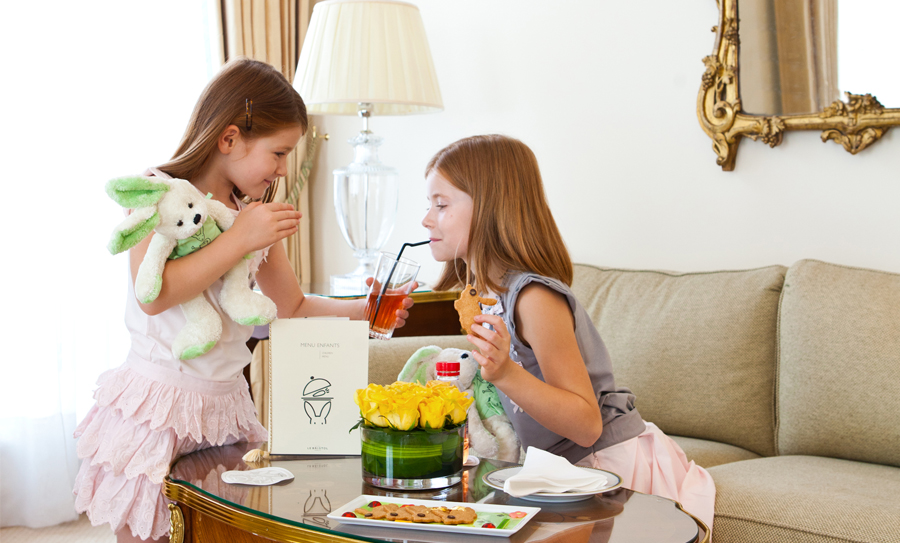 Llao Llao Hotel & Resort, Argentina
Set among the mountains of Patagonia's Nahuel Huapi National Park, Llao Llao Hotel & Resort is the perfect base from which to explore the region. It features an 18-hole golf course and specialized activities for kids and teens. Finally it boasts specially-designed spa treatments for men, women, and even children. There's also canoeing, hiking, biking, and nearby skiing to let you explore Patagonia however you choose.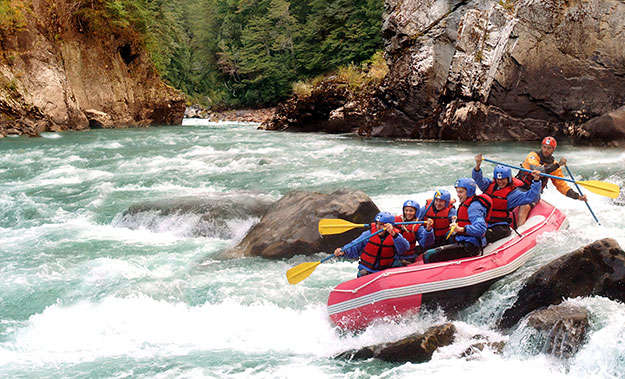 One&Only Reethi Rah, Maldives Luxury Multigenerational Travel
In the Maldives, the youngest travelers are kept engaged with One&Only's KidsOnly and OneTribe programs where kids have their own section of the resort with separate dining facilities, swimming pool, sports facility, and a clubhouse complete with computers, arts, and crafts. A pirate cruise and treasure hunt amps up the island magic.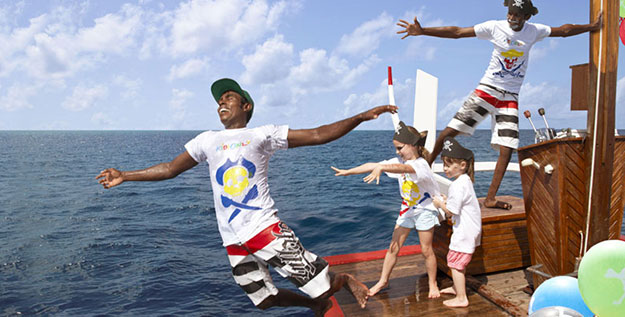 Banyan Tree Phuket, Thailand
On this Thai island paradise, adventurous kids can earn Banyan Tree Ranger status on guided hikes. They can also get hands-on by learning the arts of batik painting and kite making. Among a host of other "kids only activities," families can also take a Tuk Tuk ride to the Khao Pra Taew Waterfall and hike through the forests, and go kayaking in the lagoon.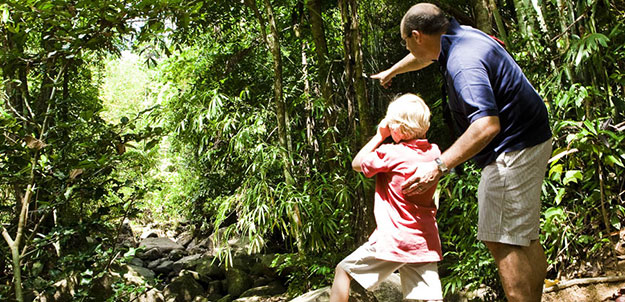 With its mild Mediterranean climate and over 300 days of sunshine, the Algarve region in Portugal is a perfect choice for luxury multigenerational travel. At the Vila Vita Parc, there truly is something for every age. Babies 6 months to 3 years are welcome at Natalie's Crèche while children ages 4 to 11 can play in Annabella's Kids Park where there's a playground, swings, a trampoline, and a playroom for crafts, baking, and playing. For older children, teens over 12 can take a daytrip to a water park, an adventure tour in a Jeep, and spend an afternoon at the beach learning how to surf. There's plenty for the adults to do too with various water activities including a day on a yacht, golfing, and the Vila Vita Vital Spa.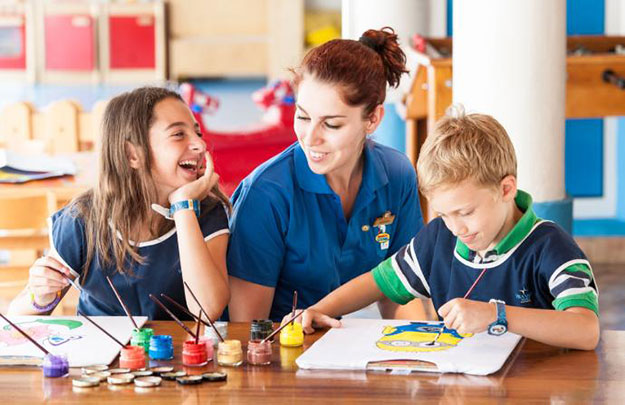 Our Botswana Family Safari is an excellent option for a family safari. Over 11 days, you'll explore the Moremi Game Reserve, Okavango Delta, and Central Kalahari. Additionally, at Young Explorers, kids get an hands-on experience mastering key bush survival skills and learning how to identify and follow animal tracks along the Okavango Delta.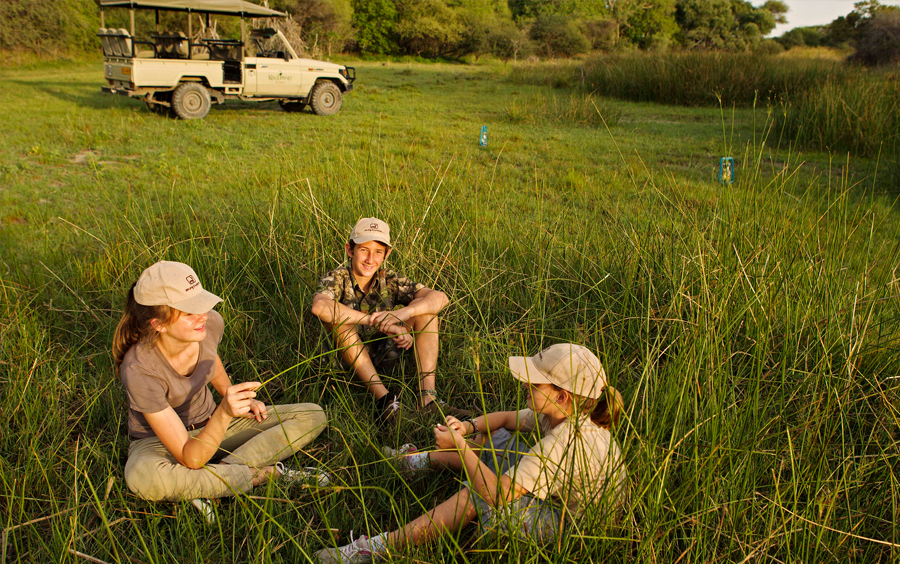 Other Luxury Multigenerational Travel in Africa
Safaris in Africa are a great option for multigenerational travel. There's nothing more exciting than getting up close to wildlife and sharing the experience with your family. Indeed, private game drives, villas, and chefs are just some of the perks of a family safari in Africa. Kids also can enjoy activities tailored to them, or even childcare options so you can enjoy an adults-only meal or game drive. There are so many great options, we dedicated a whole post to South African safaris for the family. Be sure to check it out.
We're ready to help you plan your next journey. Contact your Travel Professional to discuss your desire for multigenerational travel. To stay up to date on all of our online content, follow us on Facebook and Twitter.