Lake District Travel Guide
Travel to Cumbria, England with Ker & Downey
Ker & Downey's Nicole Porto shares her top recommendations for travel to the Lake District in Cumbria, England.
All About the Lake District
The United Kingdom's Lake District reigns as the largest and most-visited national park. Located in northwest England in Cumbria, this area serves up a scenic buffet of mountains, fells, and forests against the 16 lakes and 50-plus tarns and streams. To locals it's "Lakeland"; to William Wordsworth it was "the loveliest spot that man hath found"; and to countless visitors every year it's a must on any luxury itinerary to England. 
Stunningly beautiful landscapes have inspired a great number of poets, authors, and wordsmiths to write and create against its rolling green hills, rocky edifices and, of course, its shimmering lakes. The "Lake Poets" Wordsworth, Coleridge, and Southey—nicknamed for their affinity for Lakeland—were among the founding fathers of Romanticism in English literature. An influx of literary masters followed in their footsteps searching for stimulation from the Lake District, including John Ruskin, Sir Walter Scott, and Lord Tennyson. 
Centuries-old nursery favorite Peter Rabbit was conceived in the Lake District too. Beatrix Potter created Flopsy, Mopsy, Cottontail, and many more countryside characters here.
Victorian splendor still remains throughout the Lake District. Quaint cottages and estates with manicured gardens echo of bygone refinement, and the landscape has been kept well preserved thanks to its national park status. It therefore promises a step back in time. Not only does it boast lots of adorable little villages and quaint inns with attached pubs, but the national park is also a nature lover's paradise. Indeed, this outdoor mecca offers such active pursuits as hiking, stand-up paddleboarding, and kayaking. It's no wonder, then, why UNESCO named it a World Heritage Site in 2017.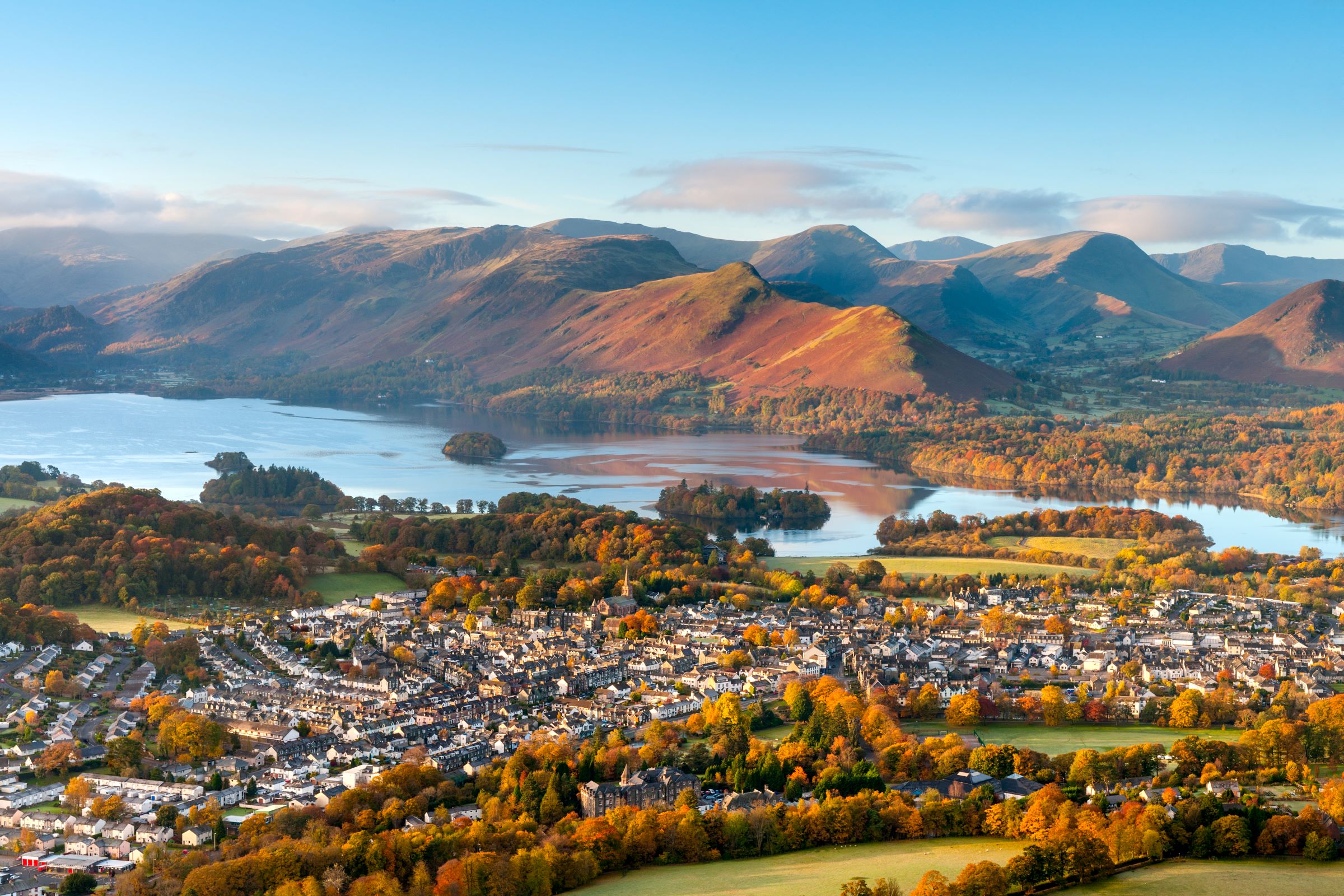 Lake District Travel Guide 
Here is everything you need to know about travel to England's Lake District.
How to Travel to the Lake District
Travelers can easily access Cumbria from Edinburgh or London by train via Penrith, which stands at the gateway to the national park. Alternatively, the Lake District is just a 1.5-hour ground transfer from Manchester. 
Experience
The Lake District offers a little bit of everything: nature, history, and culture. Here are a few of our favorite experiences that encompass them all.
Hike Around Ullswater Lake
Board a 'steamer' boat for a cruise down Ullswater. After disembarking at the far end of the lake, hike along the far shore all the way back to the beginning point. Along the way, you will stumble upon charming towns, meander through sheep meadows, take in the serene waters, marvel at the jaw-dropping rolling hills, and perhaps even spot resident animals like the red fox. This is the quintessential British countryside at its very best.
Grasmere
Visit Grasmere, where you can visit the home of romantic 'Lakes' poet William Wordsworth. Dove Cottage, the poet's humble home, still stands, as does the Wordsworth Museum, which recounts his life. Fun fact: he and his sister Dorothy explored the Lake District extensively. You will therefore find many landmarks in the area named after them. For example, the Brothers Parting Stone commemorates the place where William and Dorothy last saw their brother John, who died in a shipwreck.
Hill Top Farm
Continuing the literary theme, make sure to stop at Hill Top, Beatrix Potter's painstakingly preserved historic farmhouse located between Lake Windermere and Esthwaite Water. We recommend combining it with a walk to one of her favorite places, Moss Eccles Tarn. She spent much of her time painting and writing stories about Peter Rabbit and the rest of the characters in her iconic tales here.
Standing Stones
When one thinks of stone circles, they probably think of Stonehenge. However, Cumbria contains some of the most complete stone circles in the country. These include Castlerigg Stone Circle, Swinside Stone Circle, and Long Meg and Her Daughters. And while these stone circles are just as impressive as Stonehenge, they do not suffer from the commercialization or the crowds.
Hadrian's Wall
A UNESCO World Heritage Site, Hadrian's Wall extends 73 miles from coast to coast across England. Experience Roman life and epic history in stunning locations. Constructed under Roman emperor Hadrian in 122 A.D., much of this defensive fortification surprisingly still stands. What's more, you can find the longest continuous stretch of the wall in Cumbria at Birdoswald Roman Fort.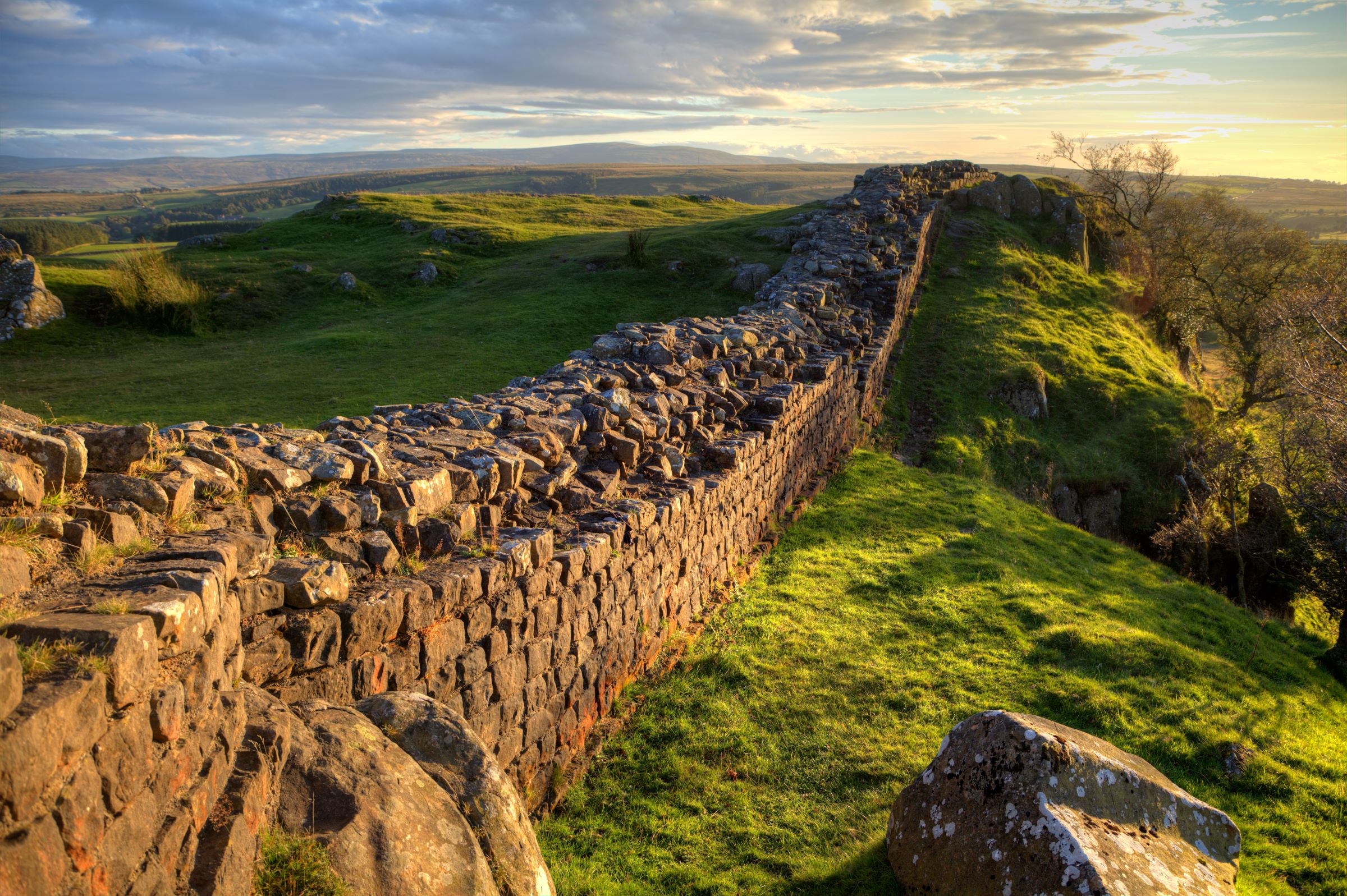 Taste 
Did you know that the Lake District plays host to several Michelin starred restaurants? From three-starred L'Enclume in Cartmel and the Old Stamp House in Ambleside (the former workplace of William Wordsworth), to hotel restaurants like the SOURCE at The Gilpin and the Forest Side, most all focus on locally sourced ingredients within a 10 mile radius. But if Michelin stars are not your thing, consider these no-less-impressive alternatives.
The Gingerbread in Grasmere
Like no cookie you have ever had, the town's famous gingerbread is a must. You Ker & Downey guide, of course, knows exactly where to obtain it so you can stock up.
Rampsbeck Restaurant
Between its lakeside views and divine dinner-only tasting menu, this hotel restaurant shines for its heritage ingredients and local produce.
Afternoon Tea at Rothay Manor
Savor this British tradition in the hotel's light filled-restaurant or on the sunny terrace. They source coffee from local suppliers and offer a range of loose leaf teas from Jing. The rotating menu features a selection of finger sandwiches, scones, and sweets. 
Otterbeck Distillery
Located nearby in Yorkshire Dales, Otterbeck is run by two women who left their corporate jobs to start a distillery using all local botanicals. Not at all commercial but no less impressive, tastings take place in the room next to the stills with one of the owners. The strawberry pink peppercorn gin is a must!
Wensleydale Creamery
Yet another Yorkshire Dales stop in the market town of Hayes, Wensleydale honors a thousand-year heritage with its handcrafted artisanal cheese. The caramelized onion cheese is unreal!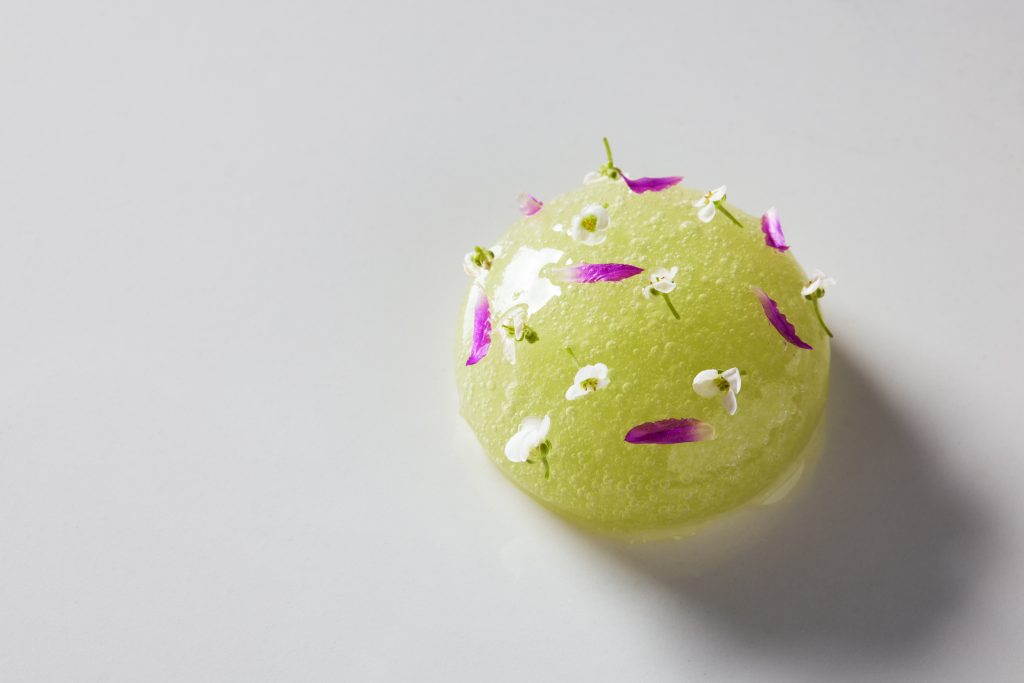 Stay 
The Gilpin
The Gilpin is one of the most coveted accommodation options in the region. This Relais & Chateaux gem is most renowned for its luxurious spa suites, which feature floor-to-ceiling glass windows, private stone hot tubs, private bedroom floating over a pond, and a spa room with steam room, sauna, infrared lounge bed, and automated massage chair. Its Michelin-starred restaurant, SOURCE, places an emphasis on locally-sourced and seasonal ingredients. The Champagne Bar, enchanting woodland spa, and resident llamas and alpacas only further add to the charm.
Inn on the Lake
Nestled on the tranquil shores of Lake Ullswater, Inn on the Lake is nothing short of comfortable and beautiful. Its standout features include a stunning lakeside location, a range of rooms and suites with picture-perfect views, and an award-winning restaurant serving fine British cuisine. The hotel also offers guests a host of amenities such as lakeside terraces, a rejuvenating spa, and access to leisurely cruises on Ullswater.
Another Place
Also located on Ullswater, Another Place is another extraordinary lakeside escape. Its pristine location allows guests to enjoy water activities on the lake, from paddleboarding to wild swimming. The hotel features comfortable rooms with lake or mountain views, a serene pool, and three delightful on-site restaurants serving locally-inspired cuisine. What truly sets Another Place apart is its family-friendly atmosphere and numerous outdoor amenities, including a kids' zone and organized activities.
The Forest Side
Located in Grasmere, The Forest Side is a true gem of luxury and natural beauty. Its prime location amid the lush woodlands and scenic hills means this fairytale mansion-turned-hotel places the fells on your doorstep. It also features an award-winning Michelin-starred restaurant, a charming library, beautiful gardens, and a wine cellar for wine enthusiasts.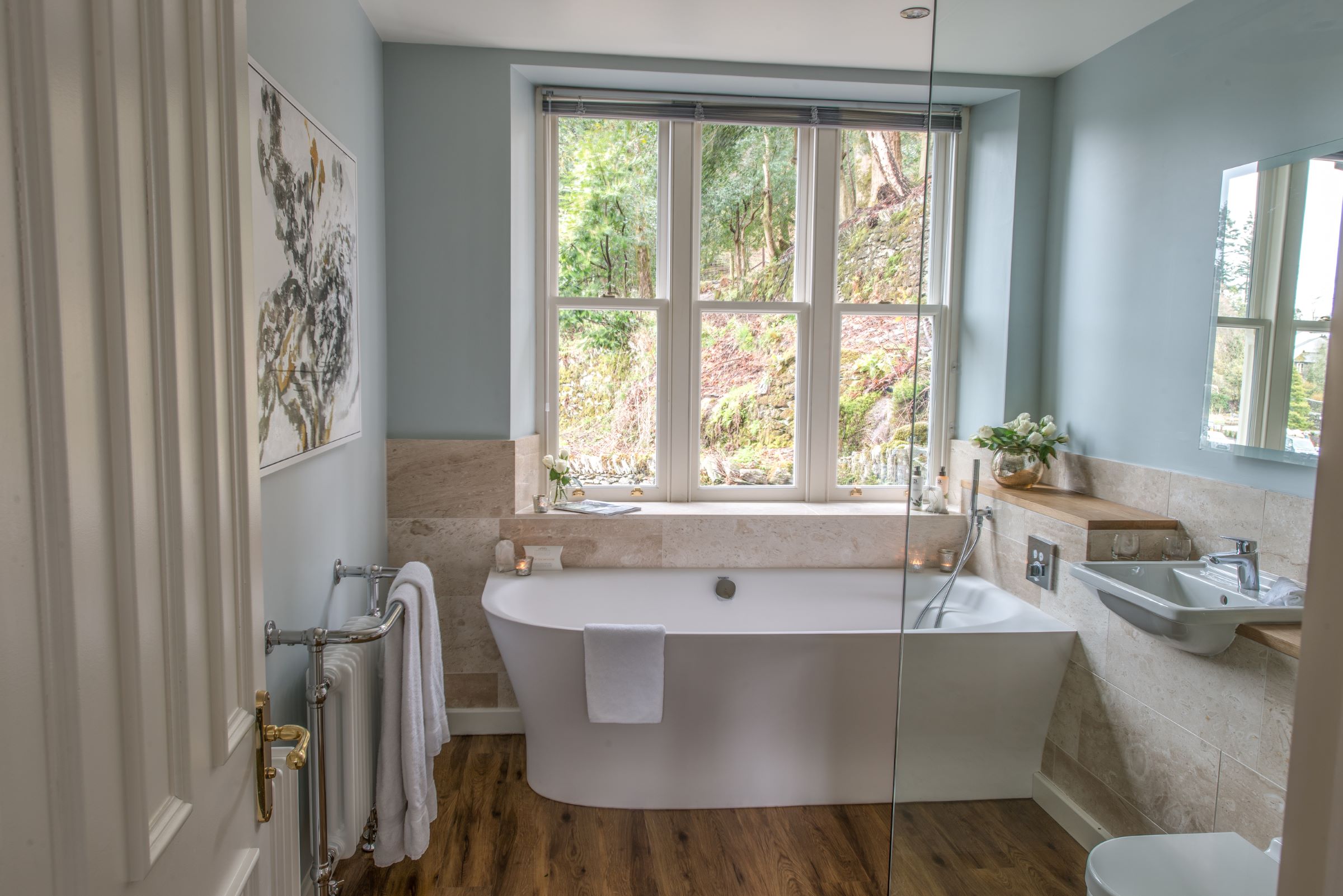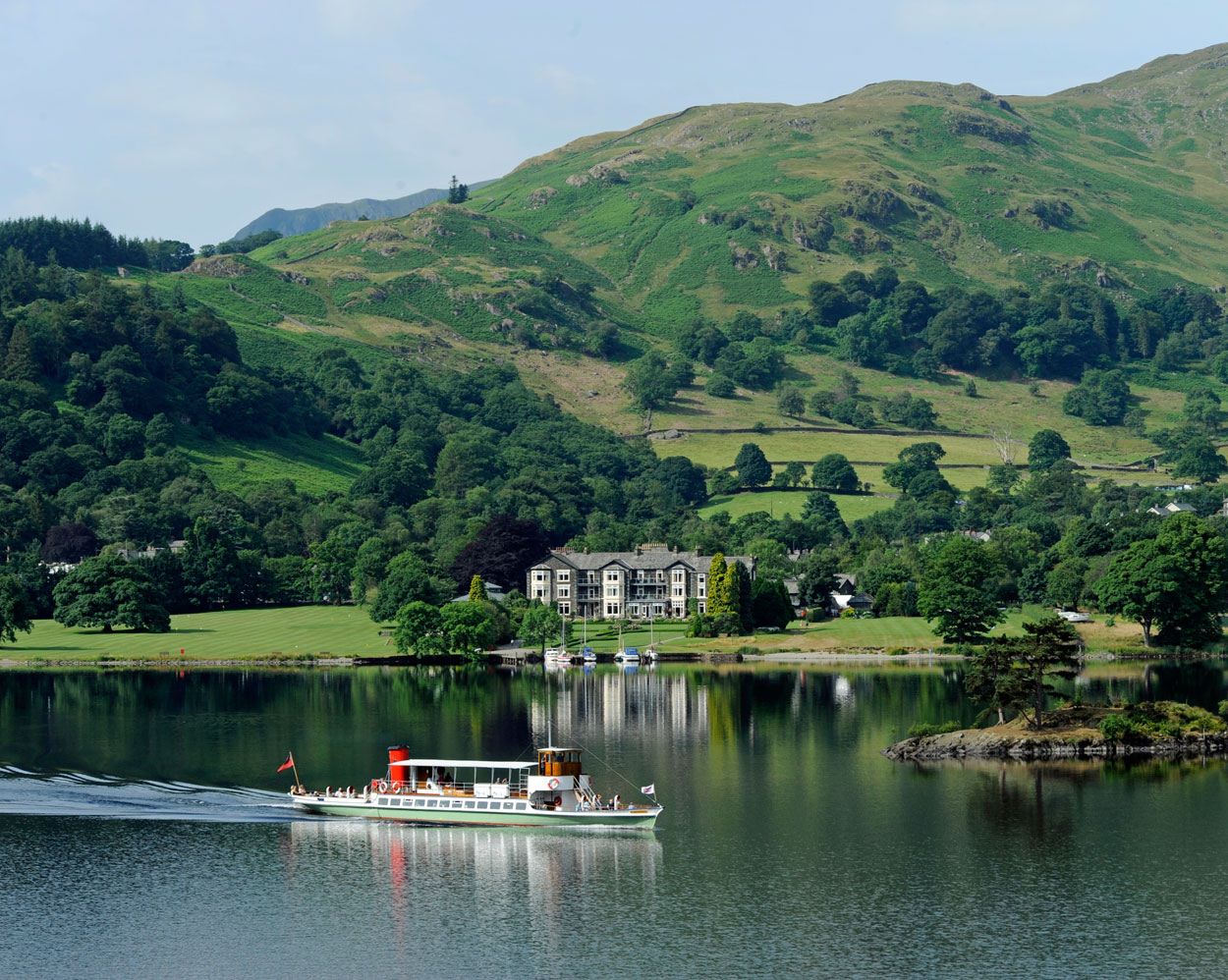 Beyond the Lake District
The Lake District is an ideal alternative to the Cotswolds for those looking for fewer crowds and more nature-forward experiences.
For even more immersion into this region, consider extending your time into Yorkshire Dales nearby. Yorkshire Dales National Park is beautiful and oh-so charming with some nice hiking options. Plus, it houses adorable Victorian inns and gastropubs where one can almost imagine helping the local vicar solve crimes. 
Cumbria also pairs well with Wales, a country that boasts no less than 600 castles and endless outdoor pursuits.
Travel to Cumbria England
with Ker & Downey
Contact a Ker & Downey Travel Designer today to incorporate the Lake District into your next UK trip. In the meantime, for daily travel inspiration, follow us on Facebook, Instagram, and X.