England Luxury Tour
10 Days / 9 Nights
United Kingdom


British Villages and Historic Cities
Ker & Downey's 10-day Luxury England Tour travels to the country's quintessentially British villages and historic cities. Treat your taste buds at London's Borough Market. Then escape to the charming countryside inns of the Cotswolds and Cambridge. Finally, escape from life's demands at the secluded Wilderness Reserve in Suffolk.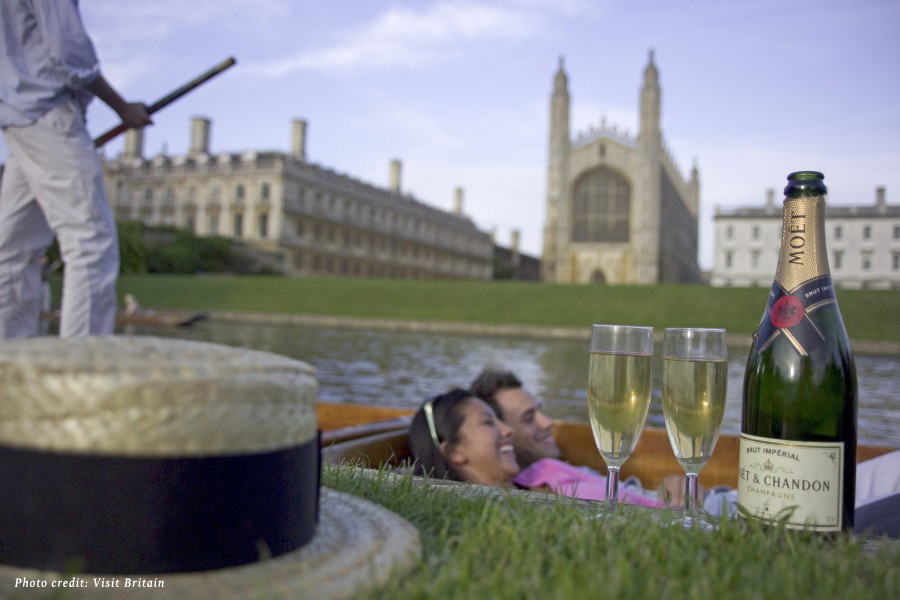 First begin your Luxury England Tour in London. From your luxury accommodations in Covent Garden, take some time to wander through the country's buzzing capital. Then experience a private tour of Borough Food Market with a private guide leading you through a journey of the senses. Enjoy a variety of foods from a selection of cultures. Should you wish to explore more of the city, perhaps consider a private insider's tour in a classic mini-cooper or a private tour of the Crown Jewels.
Then continue your Luxury England Tour with two nights in the Costwolds. Stop en route for a private guided tour of Oxford. Find yourself lost in history as you learn of the city's rich past. Explore the ancient university, one of the oldest in the world, with its timeless architecture giving Oxford the name 'The City of Dreaming Spires'.
From your delightful countryside inn, set out on a private e-bike tour of the charming hills, valleys, villages, and historic towns of the Cotswolds. A designated area of Outstanding Natural Beauty and one of the most treasured destinations in the UK, it is indeed full of quintessential English charm. Your guide will lead you on a journey designed with you in mind, to take in all the 'must-see' sights and the areas lesser known.
Leave the Cotswolds behind as UK luxury travel continues onward in Cambridge. Enjoy an afternoon walking tour of the city and learn of its eventful past. Additionally, visit the College buildings of the University with their impressive architectural designs. You will also have a chance to explore the Botanical gardens and enjoy a traditional Afternoon Tea at one of the city's finest hotels. Before you depart, take to the calm river waters in a traditional Cambridge Punt. Experience a different perspective of this charming city and also try your hand at this ancient skill, with a local expert to guide you.
Finally, your Luxury England Tour concludes in Suffolk at the remote Wilderness Reserve. Lovingly restored by artisans, each home within the Wilderness Reserve has unique character. From the grand Grade II listed manor house and restored 15th century barn, to charming, thatched cottages and romantic retreats, Wilderness Reserve is a long-term conservation and restoration project – protecting English nature and breathing new life into historic properties.
Over three nights, take part in the reserve's more than 40 unique activities that make the most of its open spaces, lakes, and woodlands. From guided ecologist walks, sundowners, and paddle boarding, to falconry, bushcraft cooking, and sightseeing in a chauffeured Rolls Royce Phantom – the choice is yours to fill each day. Perhaps try your hand at axe throwing and archery. Alternatively, indulge in a yoga session followed by a spa treatment. On your final night, maybe journey deep into the woodland to relax and unwind for a fireside feast. Again, the choice is yours.
Travel to the UK with Ker & Downey
Are you ready to experience UK luxury travel? Contact a Ker & Downey destination specialist to customize your own journey, and read more about the seasonality and pricing in Northern Europe. For even more travel inspiration, follow us on Instagram, Facebook, and Twitter.