Start Your Safari by Seeing 30,000+ Animals
South Africa's Kruger National Park offers safari-goers some of the best access to the country's wild animals. The park and surrounding areas are a safari hot-spot for both South Africa and the entire continent. It's both massive in size and the amount of wildlife it supports. Kruger is one of Africa's largest game reserves, with nearly five million acres of unfenced land. As a result of the unfenced land, its resident animals are free to traverse the area as they please.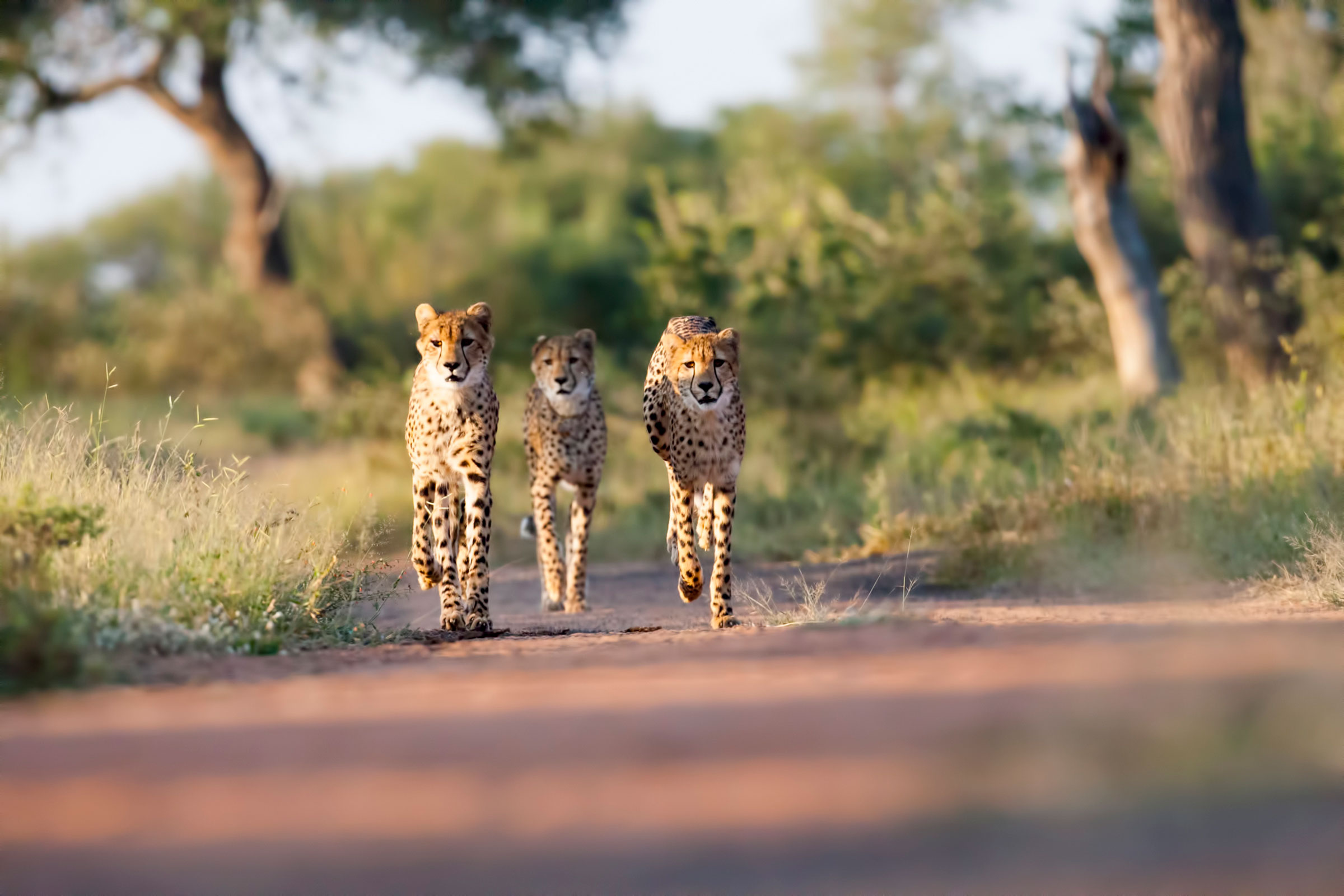 The Kruger area (a region including Kruger National Park, Mpumalanga, and Limpopo) is widely regarded as one of the best in the world for wildlife. Within Kruger National Park, there are also a number of private game reserves and wildlife sanctuaries such as the Sabi Sand, Manyeleti, Timbavati, Thornybush, and Kapama.
Game drives in Kruger National Park promise an abundance of animal sightings. Nearly 145 different mammal species make their home in the Kruger area. In fact, Kruger National Park has more species of large mammals than any other reserve in Africa. See large herds of exotic game like zebra, giraffe, elephant, and herds of up to 500 buffalo.
A South African safari to Kruger is an excellent option for birders as well. 517 species of birds are found in Kruger. Additionally six of the larger bird species known as the "Big Six Birds" are found in the area. These include the lappet-faced vulture, martial eagle, saddle-billed stork, kori bustard, ground hornbill, and the seldom-seen Pel's fishing owl.
Check the Big 5 Off Your List
If your goal on a South African safari is to see the Big 5, head to Kruger. All of the Big 5 live here in generous quantities. There's an estimated 1,500 lion, 12,000 elephant, 2,500 buffalo, 1,000 leopards, and 5,000 rhino, both black and white, in the region.
In addition to the Big 5, Kruger supports packs of endangered wild dog. There's also an abundance of crocodile, hippo, and antelope species. Wildebeest, sable, red buck, and tsessebe are a few of the numerous plains game in the area.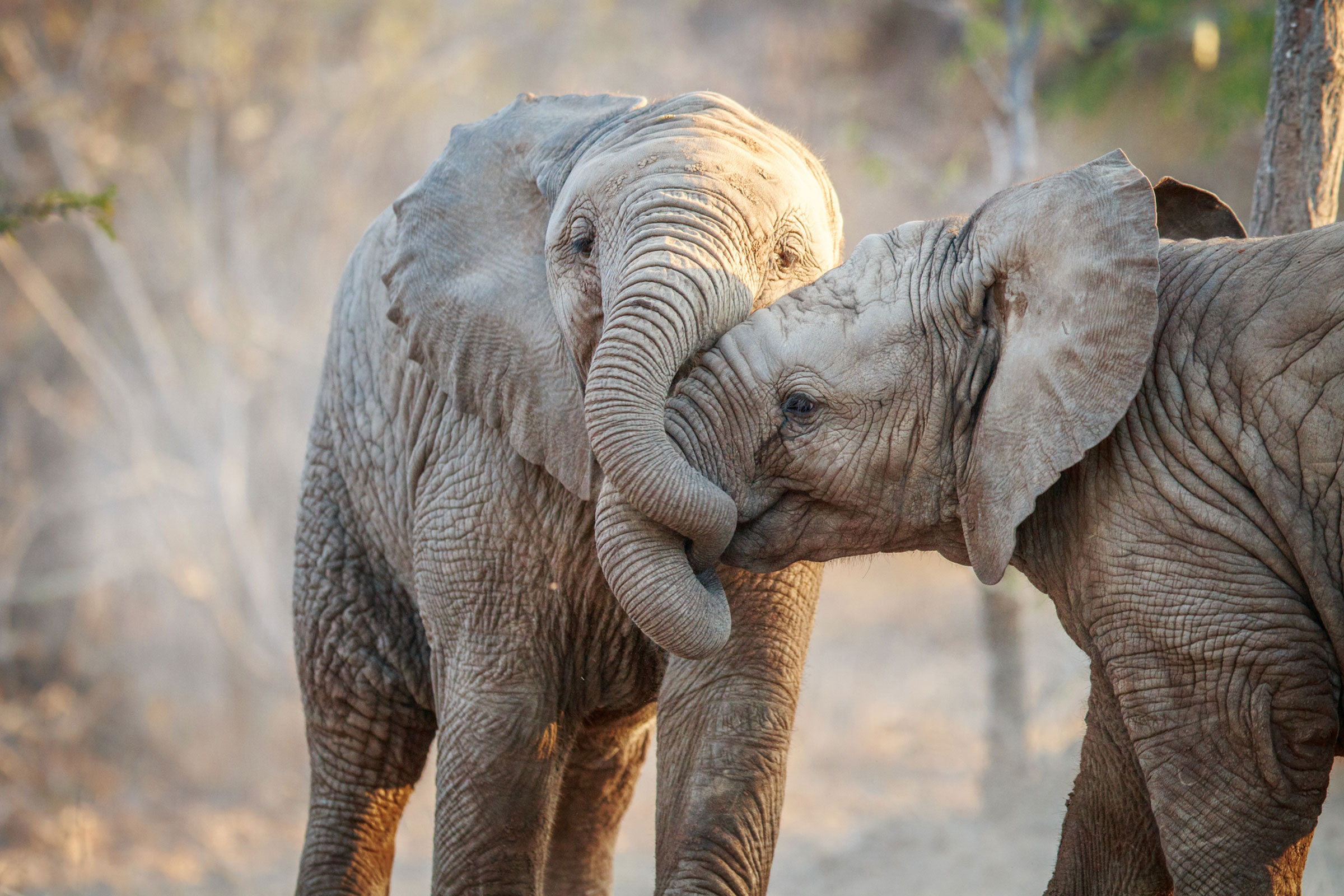 Kruger Safari: Luxury in the Bush
The Kruger area is easily accessible from Johannesburg. You can drive the four hours to get there, but we recommend traveling via light aircraft. From the plane, you get a sense of the area and might even see some wildlife from the air. 
There are a number of excellent safari lodges that balance luxury and modern amenities with their location in the bush. Spas and wellness centers, cuisine from award-winning chefs, and incredible guides and famous Shangaan trackers are just a few of the luxuries you'll find at our favorite Kruger safari properties. 
Because Kruger National Park is one of Africa's most accessible parks, we've hand-selected lodges that are located in more exclusive private reserves to keep crowds to a minimum. That way, you can have a premier wildlife viewing experience without the crowds.
Discover Kruger National Park
Ker & Downey is an award-winning tour operator that specializes in creating one-of-a-kind itineraries tailored to each client. Contact a designer to start planning your journey today. In the meantime, follow us on Instagram and Facebook for daily travel inspiration.