Galapagos Safari Camp
Property Spotlight
Galapagos Safari Camp is one of only a handful of luxury tented camps in South America and this special eco-luxury camp on the rise to becoming the leading accommodation on The Enchanted Islands. Here are a few reasons why Galapagos Safari Camp continues to be one of Ker & Downey's favorite Galapagos experiences and why it is—in our opinion—an essential stop on any South America itinerary.
Land and Sea Location
Galapagos Safari Camp is its own Robinson Crusoe hideaway, occupying a wooden perch on Santa Cruz Island. This specific plot of land straddles what is known as the transition zone bordering the coastal "lowlands" of Galapagos National Park and the agriculture "highlands" of Santa Cruz Island. Only here can visitors combine the best of the Galapagos' land with the sea, pairing tortoise reserve visits and bird watching hikes with diving, snorkeling, and island hopping in the cerulean waters.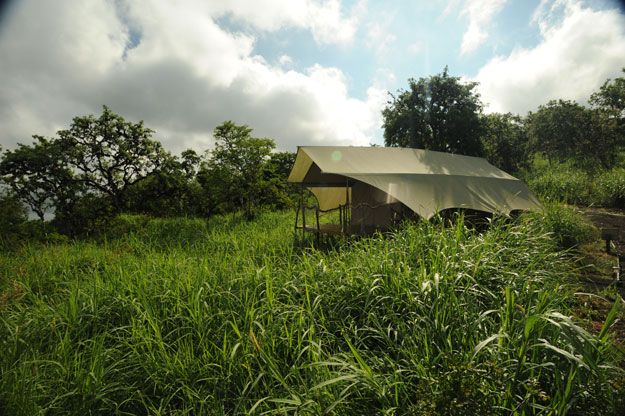 Exclusive Experiences
Perhaps the most indulgent facet of Galapagos Safari Camp is its private guided menu of excursions, which encourage guests to experience the nature of this treasured region in its purest form. Far from the crowded boat tours or cattle call outings offered by other properties, these personal explorations allow you to create your own, tailor-made Galapagos expedition, on land, at sea, on surrounding islands or even underwater with one of the camp's scuba guides.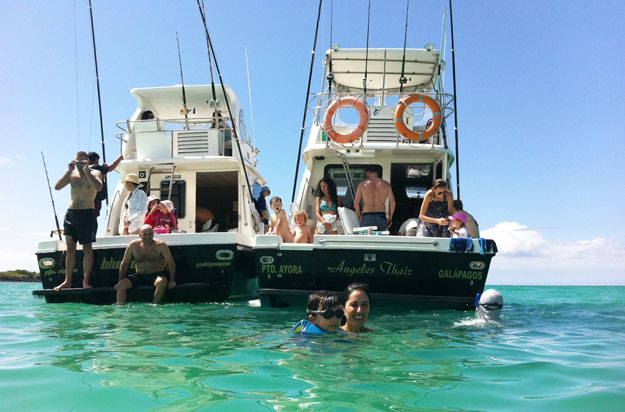 Impeccable Service
Galapagos Safari Camp's attention to personalized service cannot be underscored enough. Your host, Katrein, anticipates your every need almost as soon as the thought comes to your mind, and her discreet army of helpers is just as courteous, ensuring a spotless and seamless stay from start to finish. Arriving back to camp after a day of adventure promises a warm and enthusiastic greeting and maybe even a surprise invitation to a private pre-dinner ceviche lesson with head chef Sebastian.
Definitive Luxury
Galapagos Safari Camp has found a unique way to bring the African luxury safari experience to The Enchanted Islands. Its collection of nine elevated tents stand toe-to-toe in both amenities and style with those you might find in the Okavango or Kruger. If that wasn't enough, each tent is in the process of receiving a major face-lift to include glass door entries, ceiling fans, ceramic tiled bathrooms, and more spacious verandas and interiors.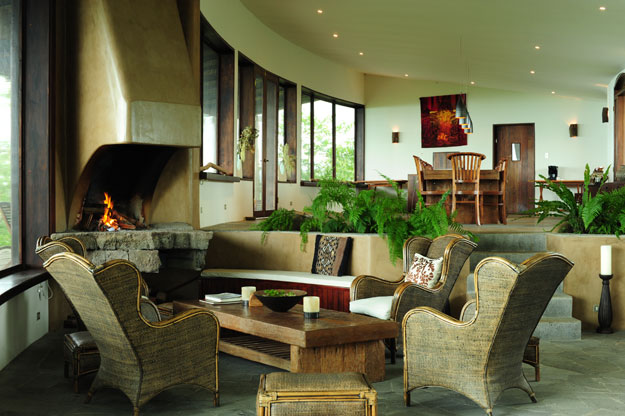 Family-Friendly
The Galapagos Islands are a must-see destination for all ages, and Galapagos Safari Camp has made great strides to ensure all visitors, young and old, feel right at home during their travels. Families will especially love the large three-bedroom family suite accommodation option, as well as the afternoon Kids Club activities, which allow the children to be entertained while parents wind down before dinner.
Unfathomable Views
From its hilltop location, Galapagos Safari Camp boasts one of the best views in the world, with a panorama that stretches across the island-dotted Pacific. The endless view of blue is ever-present beyond the picture windows and verandas and is best witnessed from the Sunset Viewpoint, where the sight of the sun's final rays dancing across the infinite ocean is nothing short of magical.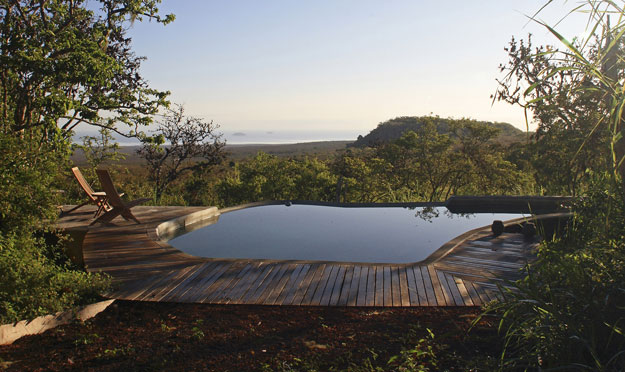 Galapagos Safari Camp is a great option to explore the land and sea of the Galapagos Islands. As a stand alone accommodation or paired with a cruise, it's a stop you'll definitely want to include on your next South America itinerary. Contact your Travel Professional to find out more. To stay up to date on all of our online content, follow us on Facebook and Twitter.