Best Time to Visit North Africa & Middle East
Seasonality & Pricing
North Africa & Middle East


Seasons
North Africa and the Middle East is a region of complexities, rich in cultures that stretch back through the centuries. To visit the countries of this region is to peek into the age of antiquity, from the Bible and beyond. As a whole, the Middle East and North Africa are populated by passionate ethnicities who take great pride in their traditions and understand their place in the scope of human history. There is plenty of progressive modernity and artistic culture to discover as well, and with Ker & Downey, you can get a balance of both.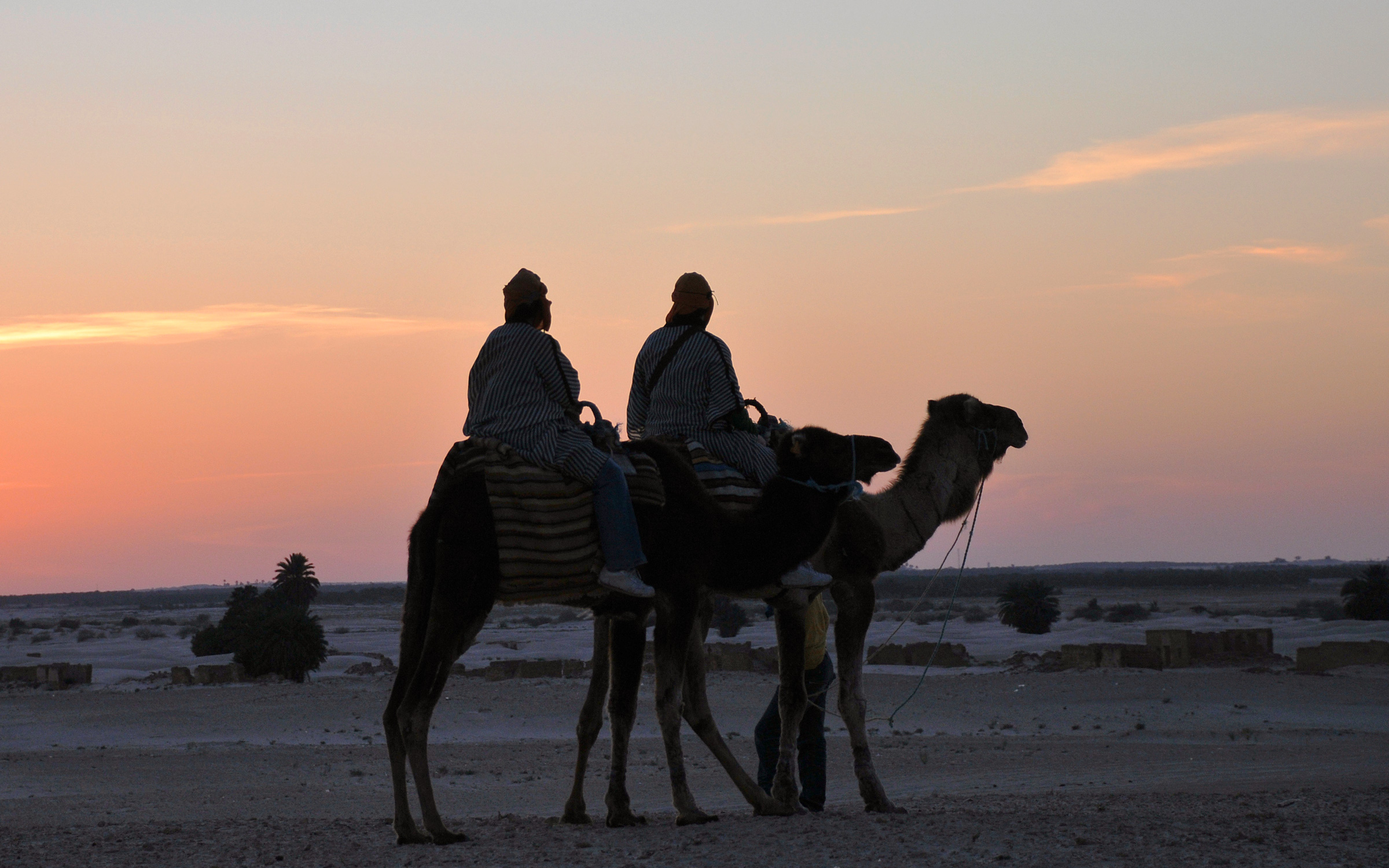 $1,000 to $ 2,000 per person per day
$800 to $1,300 per person per day
Regional


Considerations
Seasonality in North Africa and the Middle East is similar. Summers can be quite hot, while winter daytime temperatures are usually comfortably warm.
Temperatures in the desert regions will fluctuate greatly from hot days to chilly nights. During the winter months, nighttime desert temperatures can drop to 40-degrees Fahrenheit.
The Holy Month of Ramadan usually occurs in May and June and can last up to 30 days, with exact dates varying annually. This a great time to get involved with local traditions and broaden your understanding of Islamic culture. It can also be challenging to visit some sites as daytime fasting and ceremonies will affect opening hours.
In Israel, Jewish holidays will affect business hours and access to religious sites.
Coptic Christian holidays will also affect business hours, particularly in Egypt. Coptic Christmas is celebrated on January 7, and Easter usually occurs in April.
A number of countries have very specific regulations regarding passports and visas. Your Ker & Downey luxury travel consultant can help you navigate these regulatory challenges.
Not unlike visiting religious sites in Europe, respectful attire and a degree of modesty is expected in many places in this region.
The Moroccan Festival of Roses takes place each May and celebrates Morocco's rose harvest and Berber culture.
Nile River cruising is best from October to April. There are great rates during low season, but Luxor and Aswan can get quite hot during the summer months.
The Ker & Downey


Difference
Be escorted through Egypt with a private Egyptologist guide, with exclusive access and insight to the ancient sites.
Authentic interactions with isolated cultures, from the nomadic Bedouins, to cave-dwelling Berbers of the Atlas Mountains, to Siwans in the far reaches of Egypt.
Private guided visit to the 2,000-year-old Petra Treasury in Jordan.
Take a guided photographic tour of the street art of Tel Aviv with a local artist.
Learn the sport of falconry in the desert outside of Dubai.
Stand over the ancient mosaic map of the Holy Land at the village of Madaba in Jordan.
Private visits to galleries and studios in Tel Aviv with artists, fashion designers, and talented creative professionals on the cutting edge of modernity.
Ker & Downey itineraries to North Africa and the Middle East make the most of cultural exchange, stunning historic sites, and thrilling outdoor adventure. Designed to your exact specifications and working closely with partners based in their home countries, a custom journey to this region is made less daunting when working with the experts at Ker & Downey.