Yucatan Peninsula Vacation
8 Days / 7 Nights
Mexico


Ancient Civilizations and Modern Luxury Collide
Enjoy a vacation in the Yucatan Peninsula renowned for its many haciendas and Mayan ruins. Hone in on Mexico's history while on an epic journey to where ancient civilizations and modern luxury collide.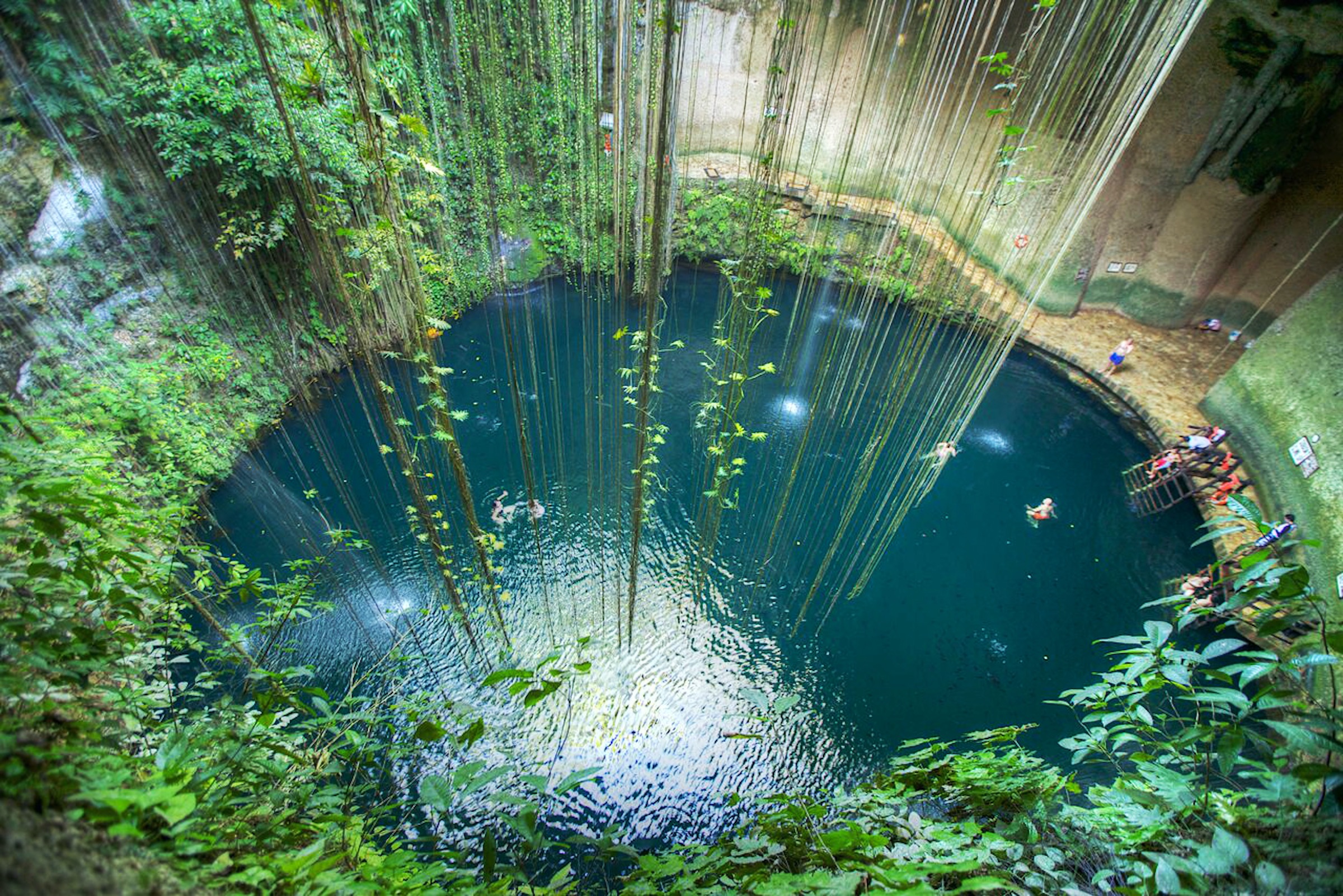 Your dive into Mexico's rich history starts in Campeche. First, take refuge at Hacienda Uayamon, a luxury boutique hotel housed within a beautiful hacienda built in 1700. A stay here serves as the perfect beginning to your immersion into the region's past. That's because the luxury hacienda is in close proximity to several ancient Mayan archaeological sites. During your stay, explore the colonial walled city, walk along the cobblestone streets, and visit the Mayan sites at Edzna.
Next, continue your Yucatan Peninsula vacation at the restored Mayan ruins and ancient pyramid at Uxmal. From there, you arrive at Chable Resort located in the heart of the Yucatan. The resort offers its guests uncompromising luxury with an unparalleled spa and dining experience. While here, go on a private boat tour through the World Biosphere Reserve of Celestun where you will see a local colony of pink flamingos. Continue your Yucatan Peninsula exploration with a privately guided tour of Merida's colonial architecture. Afterwards, cool down with a dip in a local cenote.
Pass through the town of Izamal, known for its golden buildings and horse carriages, before arriving at the eco-friendly Hacienda Chichen Resort. Its location next to the ruins of Chichen Itza makes it easy to explore the site on a private sunrise tour. Considered one of the New Seven Wonders of the World, the Mayan pyramids are over 1,500 years old. Chichen Itza has long been an important monument in the history of Mexico.
Finally, unwind at the end of your Yucatan Peninsula vacation on Mexico's splendid Riviera Maya. This part of the Yucatan Peninsula is known for its stunning turquoise waters. A stay at Hotel Esencia will give you access to the beach in a historical home once owned by an Italian duchess. Take a private tour of Tulum, and visit an archaeological site in the Sian Ka'an Natural Reserve — home to monkeys, jaguars, and birds. Of course, time spent on the Riviera Maya is not complete without ample beach time. Enjoy relaxing on the white sand beach followed by a refreshing swim in the stunning Caribbean Sea.