Wonders of Turkey
12 Days / 11 Nights
Republic of Türkiye


A Private Historical Tour of Turkey
The most impressive wonders of Turkey reveal themselves on this 12-day luxury Turkey holiday by Ker & Downey. On a private historical tour of Turkey, uncover Roman ruins and geological wonders, from Cappadocia and the Taurus Mountains, to the Mediterranean coast and Bosphorus Straight.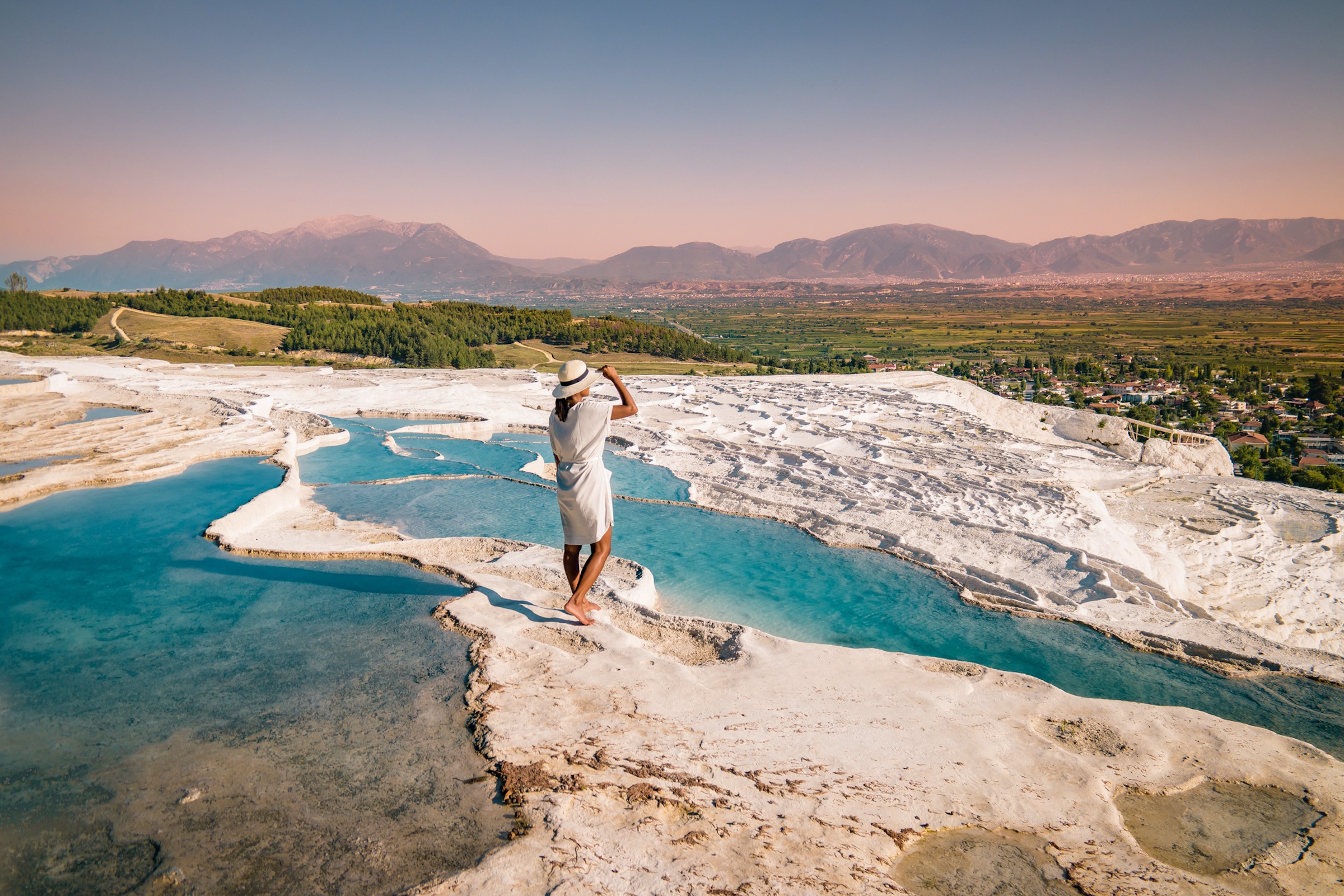 Begin your luxury Turkey holiday with a night in Istanbul to recover from your international flights. Then transfer to Cappadocia and your luxurious Relais & Chateaux accommodations. Over two nights, set out each day to tour the historic underground villages, ancient churches and monasteries of Uchisar, the pottery village of Avanos, and the beautiful "fairy chimneys" of Goreme Valley.
Your private historical tour of the wonders of Turkey continues by land through Turkey's Central Anatolia region. En route to Konya, stop at the Sultanhani caravanserai, an ancient 11th century fortified inn, as well as the Mevlana Museum. Next, you will be driven through the rugged Taurus Mountains. Here, stop at Aspendos Theater, the best-preserved theater of the ancient world. You will also visit the ruins of Perge.
Finally, arrive in Antalya in Turkey's southern Mediterranean region. You will quickly learn why this destination is known as the "Turquoise Coast." Relax and recharge in this beautiful seaside getaway at your luxury resort before continuing your discovery of the wonders of Turkey.
Pamukkale's travertine steps are next on your luxury Turkey holiday. The site of the Roman health spa of Hierapolis, the warm, calcium-laden mineral waters of Pamukkale spring from the earth and cascade over a steep cliff, forming gleaming white travertine pools. Spend some time enjoying the natural springs. Perhaps even indulge in the healing properties of the waters and spa therapy packages found at your spa resort accommodations.
Drive next to Ephesus for a full-day tour. See the terrace houses, the home of the Virgin Mary, and the Basilica of St. John. While in this area, you will also experience village life in Turkey: Tour Sirince, and enjoy lunch in the close-knit agricultural village of Kirazli.
Finally, conclude your Turkey private historical tour with a few days discovering Istanbul. Tour the ancient Hippodrome and Hagia Sophia, along with several famous mosques, churches, and bazaars. Your luxury Turkey holiday will then close with a traditional Bosphorus boat cruise. Indeed, take in the history of the ruins and the splendor of all the shimmering palaces and villas on the shore as you say farewell to Turkey.
Book a Luxury Turkey Holiday
Want to see all the wonders that Turkey has to offer? Contact a Ker & Downey Travel Professional to personalize your own Turkey Private Historical Tour, and read more about the seasonality and pricing in Southern Europe. For even more travel inspiration, follow us on Instagram, Facebook, and X.