Wildlife of Brazil
12 days / 11 nights
Brazil


A Wildlife Safari Through the Pantanal and Amazon
Ker & Downey's luxury Wildlife of Brazil safari brings the same eco-luxe exclusivity and raw natural beauty normally reserved for the African savannah to the wetlands of Pantanal and the rainforest of the Amazon. From beginning to end, nature remains the centerpiece of your 11-night adventure to São Paulo, the Pantanal, and the Amazon.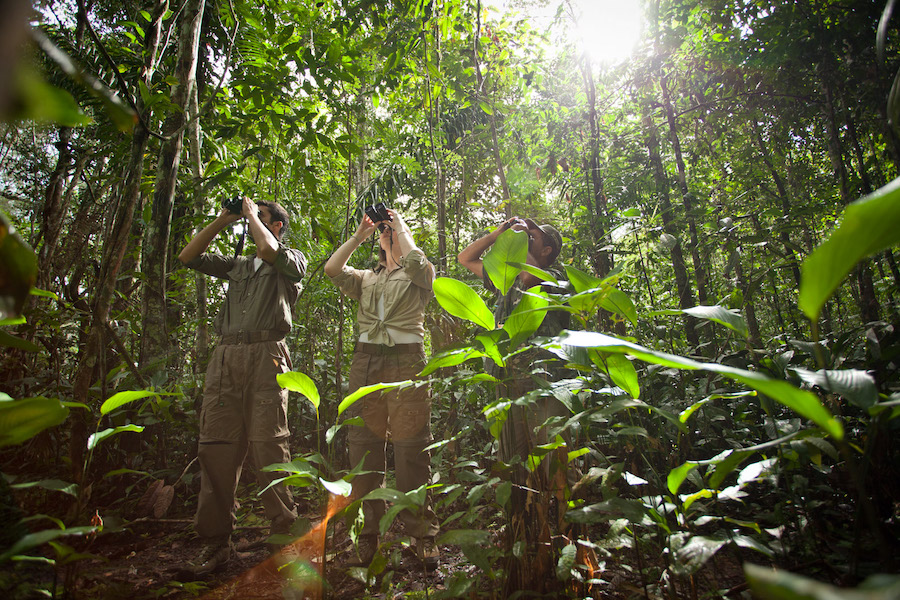 One rejuvenating evening at Hotel Unique in São Paulo kicks off your luxury Wildlife of Brazil safari in style. After satiating your cosmopolitanism in Brazil's largest city center, it is time to permanently retreat to nature.
The first stop on your luxury Brazil wildlife safari lies in the North Pantanal. Spend two nights getting acquainted with this remarkable region. Not only is it the largest wetland network in the world; it is also home to the highest concentration of wildlife on the American continent. Head out in search of wildlife: canoeing, paddling, biking, trail hiking, and safaris by jeep or motorboat. There is a good chance you will see jaguars here, but it is also a hot spot for tapirs and ocelots, as well as thousands of birds.
Next, go off the beaten path of the typical Brazil wildlife safari circuit to a special destination along the Paraguay River. This river is a wildlife mecca. What's more, you will not find any other boats vying for a view of the resident Big Cats. Over the next few days, you will enjoy multiple river safaris along the Paraguay River and the nearby Taiama Ecological Reserve. Traveling by motorboat, you will find yourself amidst the densest jaguar population in the Pantanal. Therefore, the chance of spotting the biggest feline in the Americas is high here. Indeed, they can often be found resting on the riverbanks, playing on the beaches, or hunting caimans and capybaras. You will also have the opportunity to spot giant river otters, tapirs, and toucans.
Your luxury Brazil wildlife safari then concludes in the depths of southern Amazon. While here, settle in at Cristalino Jungle Lodge, a place where enchantment and service take center stage alongside conservation and ecotourism. Arrive at your beautiful jungle bungalow by way of canoe. Then spend three days reveling in the wildlife of Brazil and the wealth of nature found here. River cruises and nature hikes into the Cristalino Private Reserve reveal a variety of endemic, threatened, and endangered species, from the rare giant otters to Brazil's endemic red-nosed bearded saki monkeys. In addition, you can view Brazilian tapirs and jungle cats as well as more than 600 types of colorful rainforest birds. However, the best seat in the house is atop the lodge's Canopy Tower. Here the jungle comes alive at dawn and dusk — a breathtaking flurry of activity from 15 stories high.
Conclude your adventures back in São Paulo for a refreshing overnight ahead of your departing flight onward.
Book a Luxury Brazil Wildlife Safari
Contact a Ker & Downey Travel Professional to personalize your own Wildlife of Brazil itinerary, and read more about the seasonality and pricing in South America. For even more travel inspiration, follow us on Instagram, Facebook, and Twitter.