Turkey Romantic Getaway
12 Days / 11 Nights
Republic of Türkiye


Natural Beauty & Intimate Moments Made for Two
Enjoy a romantic getaway to Turkey on this luxury vacation by Ker & Downey. Featuring the best luxury accommodations, plenty of natural beauty, and intimate moments made for two… this Turkey Romantic Getaway pulls out all the stops with a private yacht charter around the Bodrum Peninsula.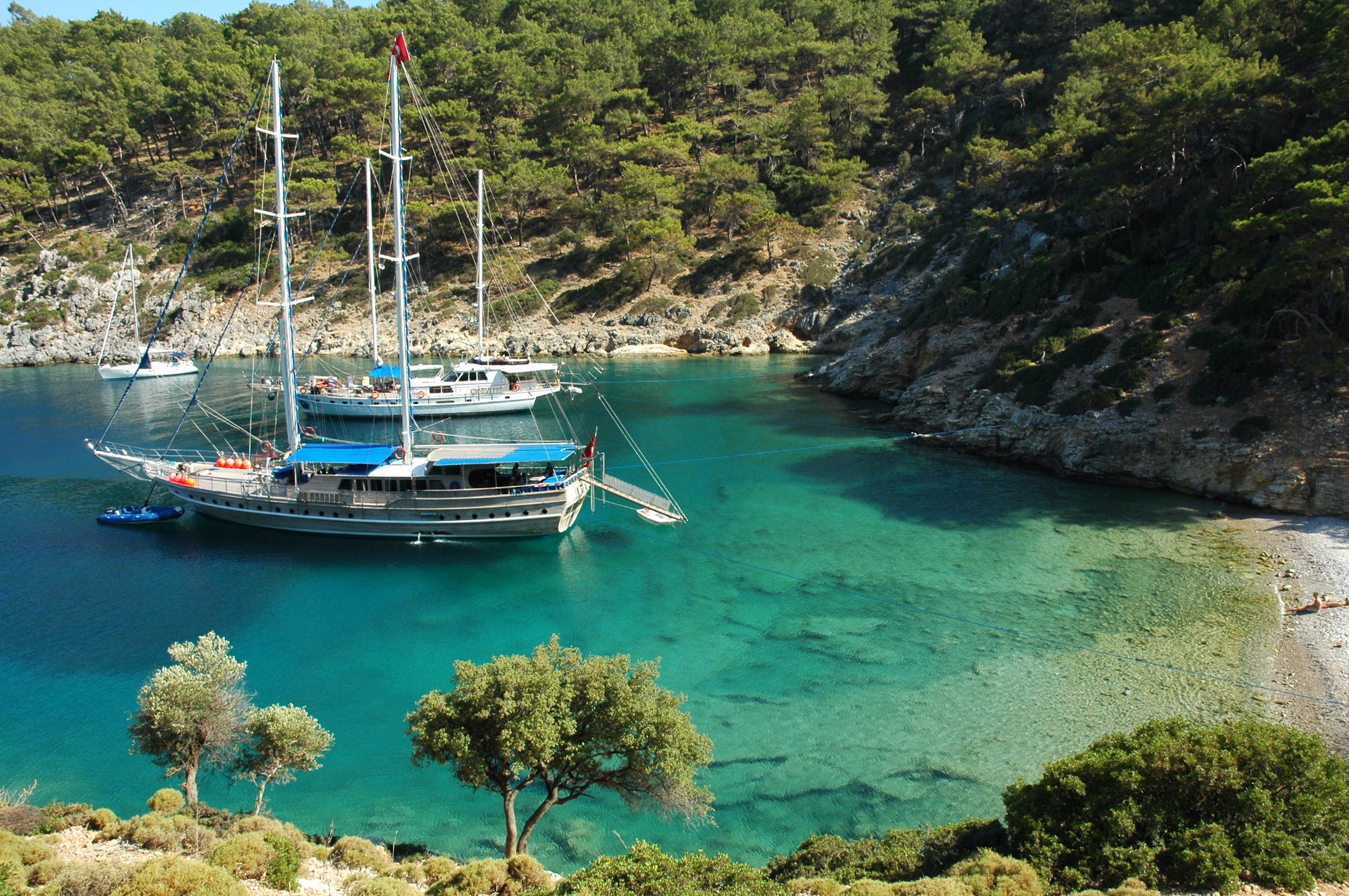 Your Turkey luxury vacation first begins with two days in Istanbul. From your sumptuous hotel located on the shores of the Bosphorus, explore the city with a private guide. A full day tour reveals Istanbul's most iconic sites, including the Hagia Sophia, Topkapi Palace, the Blue Mosque, and the Hippodrome. You will also get to know a different side of Istanbul with a tour of Taksim Square — the heart of modern city. Stroll down Independence Avenue, the city's most popular pedestrian street, or ride the Nostalgic Tram before visiting the city's French quarter with its many boutiques, galleries, patisseries, and cafes. Finally, explore the antique shops and Turkish tavernas of Nevizade. Cap it all off with a romantic dinner cruise along the Bosphorus.
Next, continue your Turkey romantic getaway in Cappadocia. Two days here allows you to fully immerse yourself in the lunar landscape. With a private guide, see the rock formations in Devrent Valley, the cave dwellings of the Zelve Open Air Museum, the Pasabag "fairy chimneys," the famous Goreme Open Air Museum, and the Kaymakli Underground City. In addition, witness a traditional pottery demonstration in Avanos. The highlight of your Turkey luxury vacation in Cappadocia, however, is a sunset tour of the gorgeous Red Valley. This is followed by a romantic dinner at a private location as a violinist plays in the background.
Finally, conclude your romantic getaway with a Turkey private yacht charter around the Bodrum Peninsula. Upon arrival in Izmir, enjoy a private tour of the ancient Greek city of Ephesus. Then head to the marina to board your private sailing yacht for your five-day cruise through the Gulf of Gokova. While aboard this luxury vessel, enjoy ample leisure time to swim in the same waters as Cleopatra. Anchor in crystal clear bays, discover beautiful coral reef formations, and stroll romantic beachfront promenades. All the while, you will have every whim attended. Your Turkey private yacht charter concludes back in Istanbul with a quick overnight before departing home.
Conclude your Turkey romantic getaway with an overnight back in Istanbul ahead of your departing flight onward.
Book a Turkey Luxury Vacation
Want to experience your own Turkey romantic getaway? Contact a Ker & Downey Travel Professional to personalize your own journey made for two, and read more about the seasonality and pricing in Southern Europe. For even more travel inspiration, follow us on Instagram, Facebook, and X.