The Peloponnese
9 Days / 8 Nights
On this eight-night Peloponnese luxury tour, Ker & Downey pairs the charms of Athens with the beauty of Amanzoe and the natural treasures of the Argosaronic Gulf. Indeed, the Peloponnese provides the perfect escape for those looking for luxury, history, and adventure all in one unforgettable setting. Its many outdoor pursuits and ancient wonders cater to families. Meanwhile, its glittering blue waters and vineyards make it an ideal escape for those seeking serenity and romance.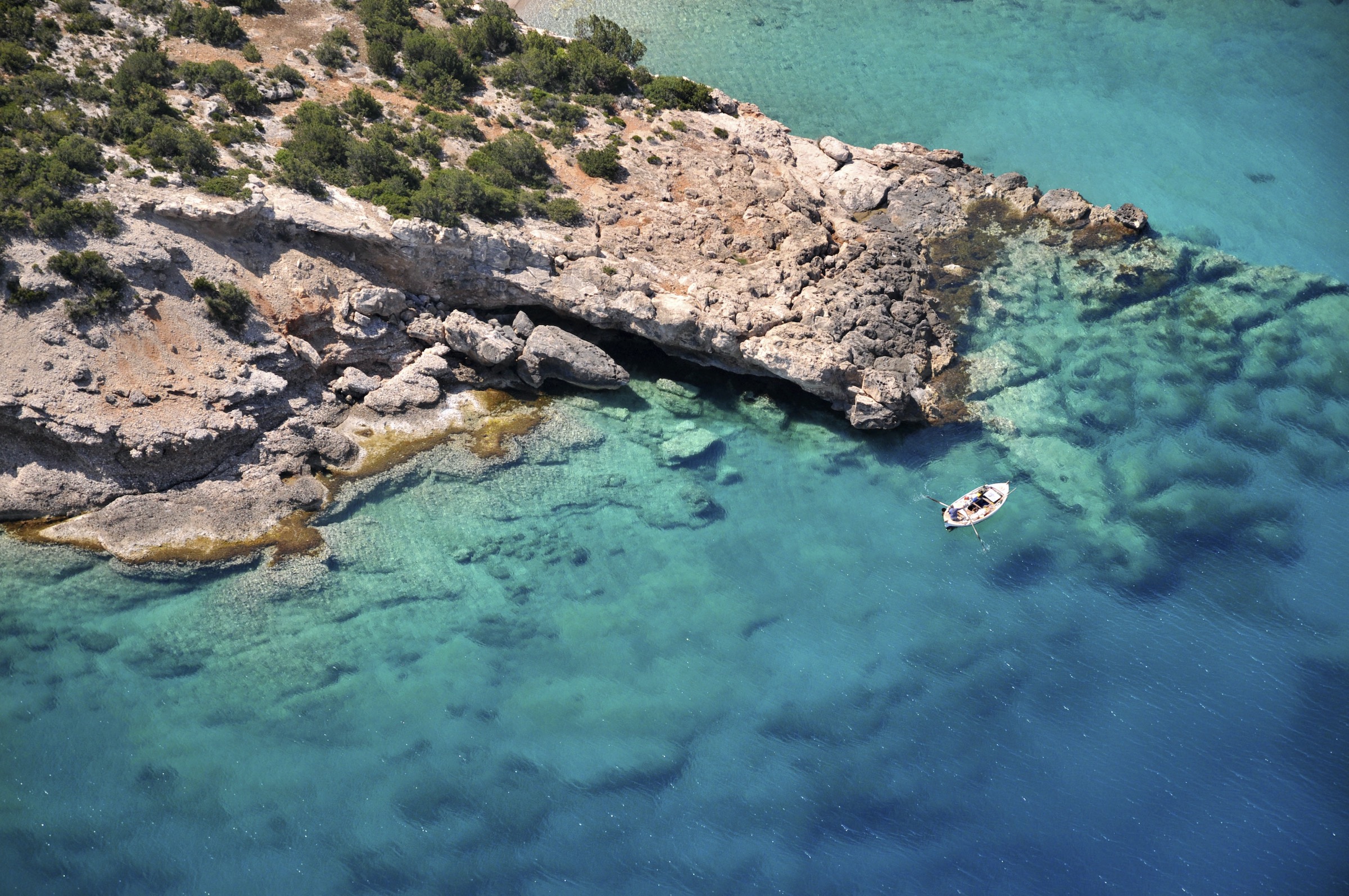 Begin your discovery of Athens and the Peloponnese in the nation's capital and your luxury hotel. While here, you will have two full days of guided tours through the city's collection of ancient wonders.
A private helicopter transfer will then whisk you away to Porto Heli to begin your Peloponnese luxury tour. Settle into the comforts of Amanzoe, which rises out of the mythical landscape between the Aegean Sea and the hills of the Peloponnese. From its secluded enclave, the hotel boasts panoramic views of the sea, vineyards, and mountains. From your home at Amanzoe, enjoy six days of immersive discovery in the Peloponnese. The Peloponnese comes blessed with a rich history that embraces the Spartans and Romans, along with the Byzantines and Venetians. Olives, pine trees, and colorful flowers saturate the rolling hills. Meanwhile, the coastline boasts an endless reservoir of private turquoise bays. You will have every chance to enjoy its charms. Sail the Saronic Gulf to Spetses in a traditional caique fishing boat, and wind your way through the historic region of Nafplio on bicycle.  Enjoy a tasting at a local winery renowned for its ancient grapes, and visit a beekeeping facility and olive press to taste the natural splendors of the region. You will also have an entire day for a private boat excursion to Monemvasia. Here you will find yourself swimming in hidden coves of crystal clear waters and embarking on a treasure hunt inside the island's castle. The final day of your Peloponnese luxury tour is reserved for the UNESCO-protected wonders of Mycenae and Epidaurus. These sites are known as the "golden city" of ancient Greece and the birthplace of medicine.
Book a Journey to the Peloponnese
Ready to see a different side of Greece of this suggested itinerary? Contact a Ker & Downey designer to customize your own journey. Choose additional countries and destinations, change property selections, add activities, tours, and more. With Ker & Downey, the choice is yours. Read more about the seasonality and pricing in Greece.