Slovenia & Croatia Luxury Honeymoon
13 Days / 12 Nights
Slovenia & Croatia


Wine & Romance
Romantic cities, fairytale castles, and overflowing wine glasses await on Ker & Downey's Slovenia & Croatia Luxury Honeymoon. These two countries offer an unforgettable journey filled with wine, romance, and undeniable luxury.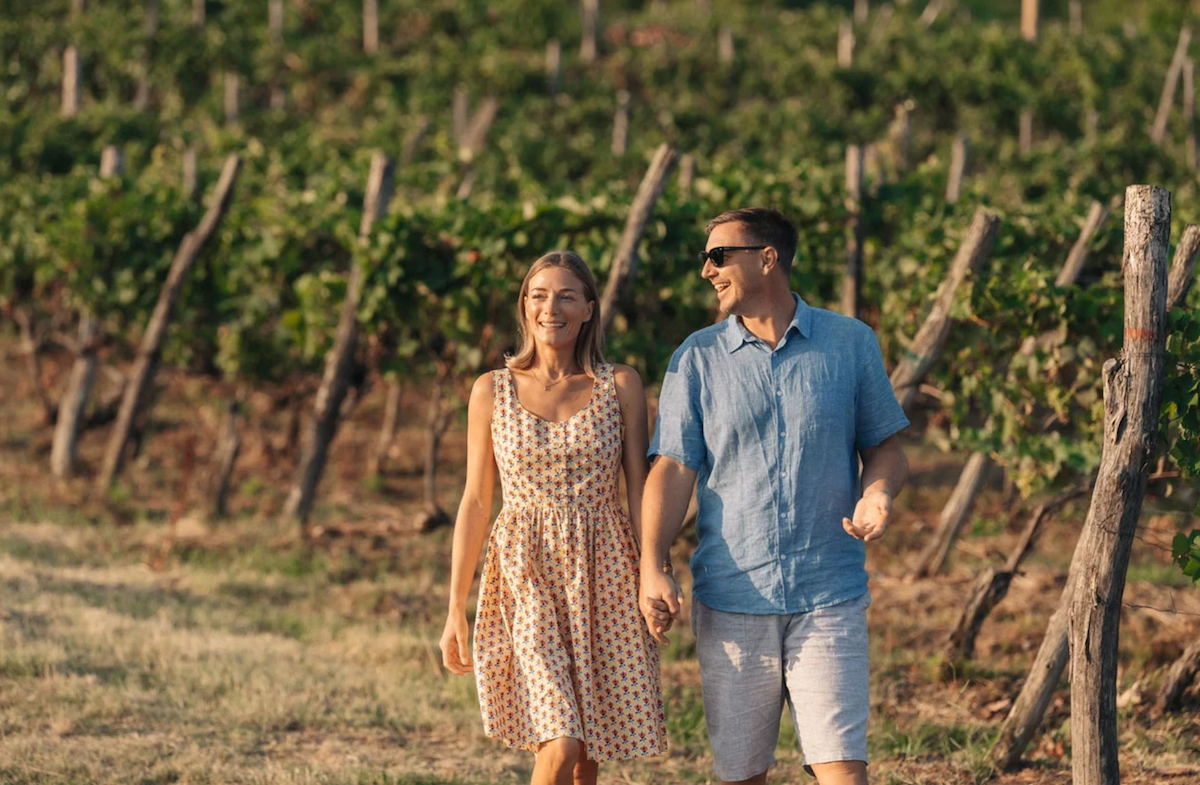 Ljubljana
Your Slovenia & Croatia Luxury Honeymoon begins in Ljubljana, Slovenia's quaint and charming capital. The city exudes a youthful vibrancy paired with small-town friendliness. While here, stroll through the Old Town, along the riverbanks, and across the bridges. Of course, your private Ker & Downey guide will be at your side to point out the handsome Baroque and Art Nouveau buildings.
Lake Bled
Next, Lake Bled's breathtaking views of the Alpine peaks serve as the perfect backdrop for an intimate getaway. You Slovenia & Croatia Luxury Honeymoon allows you to sail around the glassy lake and disembark on the island to visit the small church. Get caught up in the romance of the medieval fairytale-looking lakeside castle. And sample Slovenian wine during a slow lunch, clinking your glasses to toast this lovely place.
Food & Wine in the Soca River Valley
Then it is time to experience one of the world's most renowned gastronomic experiences in the Soca River Valley's Hisa Franko. Award-winning Chef Ana Roš prepares an eclectic meal rooted in the surrounding Alpine landscape's cuisine. Indeed, it will no doubt serve as the cornerstone of your Slovenia & Croatia Luxury Honeymoon. Nearby, Goriska Brda—the wine growing region of Slovenia—is a picturesque scene of red roof homes dotted on the green, rolling hills. Moreover, the village of Goce will take you back through 1,200 years of wine traditions. Within a maze of narrow streets you will discover a 650-year-old farmhouse and stop for a wine tasting with the owner in his stone-arched wine cellars. Everywhere you go in Slovenia, we promise you will be greeted with good food and delectable wine.
Next depart the wine region for the coast, stopping first in the charming and romantic town of Piran. Walk with your private guide through the beautiful narrow streets before crossing the border into Croatia. The idyllic town of Rovinj will serve as your base as you explore the Croatian Istria, a gem of the Mediterranean. While here, explore Roman monuments hand-in-hand in Pula. Then dig into culinary treats during a truffle hunt demonstration and dinner (with more wine) in Motovun.
After two days in Rovinj, continue to Split. Aside from its preserved Roman palace and grand cathedral, Split also boasts some pretty tasty food. Indeed, you'll get to participate in a Dalmatian cooking class and enjoy  romantic dinner for two in one of the cozy cellars. Moreover, wine aficionados will relish the opportunity to tour a winemaker's fermentation tanks and barrel rooms. Nearby, vineyards, olive groves, and lavender fields carpet the island of Hvar — arrived at via private cruise. You will probably never want to leave once you try the famous Tomic Plavac paired with prosciutto, cheese, chocolates, and other light bites.
Slovenia & Croatia Luxury Honeymoon is complete without visiting Dubrovnik. Let Ker & Downey take you on a private boat cruise past untouched islands bursting with orange and lemon trees. Stop for lunch in the Elaphiti archipelago with time to swim in the pristine sea. After you set your sights on Dubrovnik's 17th-century Pucic Palace, head to your Baroque accommodation in the Pearl of the Adriatic. Dubrovnik carries a timeless appeal that will drawn you in, loosing yourself in its grandeur and unmatched beauty. Cap it all off with a bicycle ride through the nearby countryside, stopping in tiny villages for food tastings.
Book a Slovenia & Croatia Luxury Honeymoon
Ready to experience wine and romance in Slovenia and Croatia? Contact a Ker & Downey Travel Professional to personalize your own Slovenia and Croatia Luxury Honeymoon, and read more about the seasonality and pricing in Southern Europe. For even more travel inspiration, follow us on Instagram, Facebook, and Twitter.