Pearl of Bosnia
7 Days/6 Nights
Bosnia and Herzegovina


Over the River and Through the Woods
Over the river and through the woods you'll find one of the last undiscovered regions in Europe: Bosnia and Herzegovina. The pristine central Dinaric Alps attract hikers and walkers. The Mediterranean and Alpine climates welcome all season lovers. Three rivers – including the deepest river canyon in Europe – transform white water rafting into a national pastime. Additionally, vast tracks of wild and untouched nature lead to hidden historical gems, adding a unique twist to any typical trek. And close proximity to popular neighbors such as Croatia and Montenegro make it an easy add-on to any Balkans itinerary.
Here is how Ker & Downey suggests adventurers make the most out of this up-and-coming playground in a single week.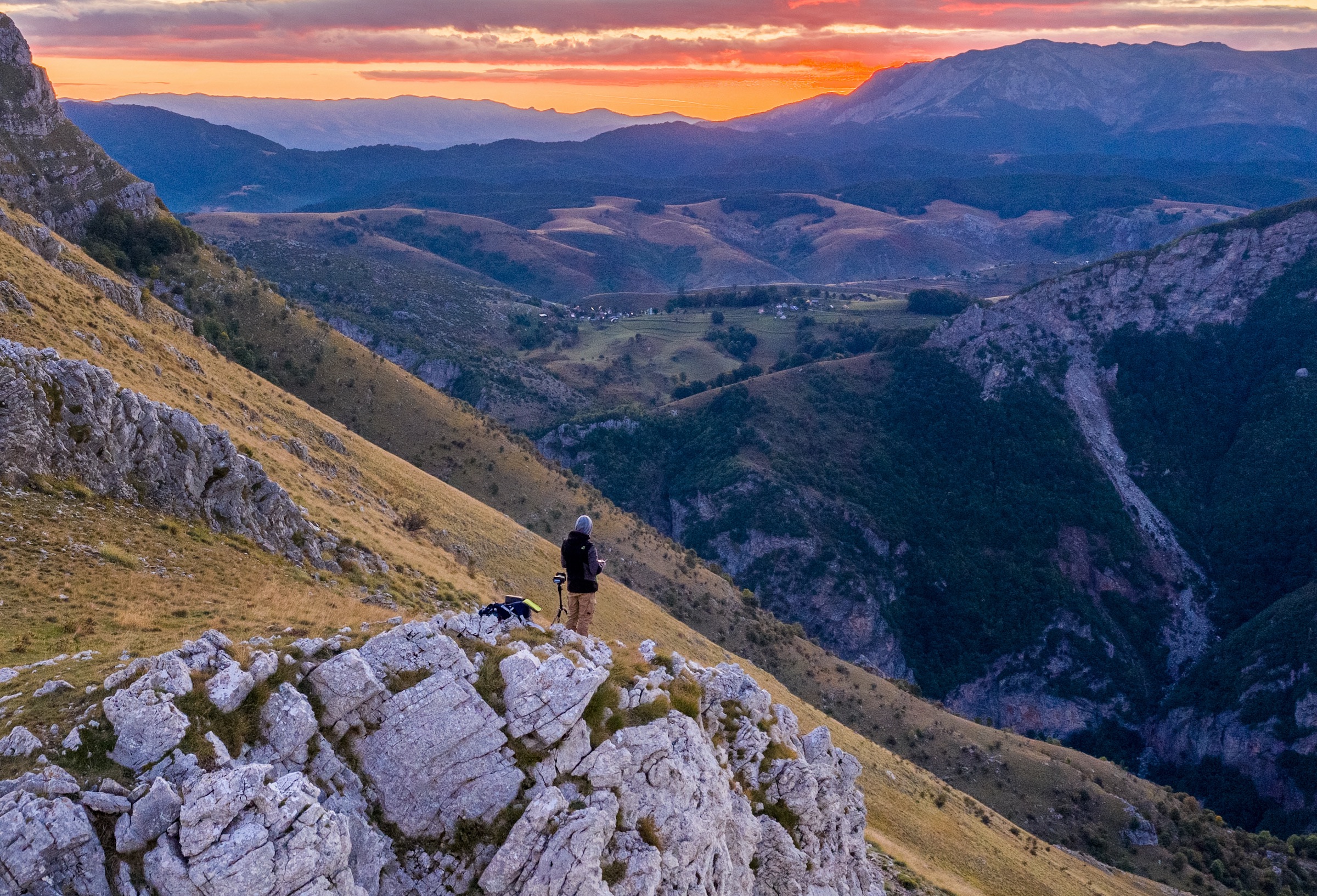 DAY 1 | Dive into Sarajevo
The capital of Bosnia & Herzegovina just so happens to also be one of the most fascinating cities in Eastern Europe. East collides with West as Catholic and Orthodox cathedrals as well as mosques and synagogues coexist side by side. This multicultural integration serves as a beacon of hope for peace and tolerance following decades of historical turbulence. Of course, an entire day spent in Sarajevo will allow you to witness this melding firsthand. Set out on a guided tour through the 15th century Old Town, including lunch at Bascarsija Square. Take a stroll across the Latin Bridge, famous for the assassination of Franz Ferdinand. Retrace the Siege of Sarajevo — from the Tunnel of Hope to Sniper Alley to the Republic of Srpska — with a local who lived through it as a child. Overnight in Sarajevo.
DAY 2 | Trek to Lukomir
An hour southwest of Sarajevo rests the Olympic mountain Bjelašnica and tiny village of Umoljani, your starting point for an unforgettable scenic hike across Obalj mountain. Your final destination is Lukomir, the highest and oldest village in Bosnia & Herzegovina. It is also considered an official cultural landscape and national heritage site. You will experience up close the traditional Bosnian lifestyle retained in this mountain village during dinner and an overnight stay at a local Farmville. Overnight in Lukomir.
DAY 3 | Bike to Boračko Lake
Descend the mountain from Lukomir on a thrilling guided mountain bike tour following the Studeni Creek over Visočica mountain to Boračko Lake, the mountain-eye of Herzegovina. For an added adventure, consider ending your day with a "glamping" experience along the shores of the lake. Overnight at Boračko Lake.
DAY 4 | Raft on Neretva River
The largest river in the eastern Adriatic basin, Neretva stands out for its crystal clear, drinkable water. A rafting float is certainly exhilarating, but it is gratefully filled with plenty of breaks for swimming and dining on delicious barbecue lunches riverside. Your day concludes in Konjic, a town renowned for its well-preserved Ottoman era Stara Cuprija (Old Bridge). Hidden in the hills is one of the best-kept military secrets in Yugoslav history, Tito's Bunker. It was built to survive a nuclear attack seven times stronger than that in Hiroshima. Overnight in Konjic.
DAY 5 | Hike the Herzegovinian Himalays
Prenj is widely considered one of the most enchanting mountains in Bosnia & Herzegovina. At its peak (7,070 feet) sits a war memorial dedicated to Tito along with the other men and women who crossed over the mountain in 1943 during some of the country's most trying times. A hike through the coniferous forest towards the Prenj peaks, Otiš and Zelena Glava, is stunning, especially during the summer months. Overnight in Konjic.
DAY 6 | Canyoning the Rakitnica
Next, plunge into the spectacular Rakitnica, Europe's most unexplored canyon. You will need to swim, dive, climb, float, and jump to overcome many of the hurdles Rakitnica presents, but thankfully you will be rewarded with several small beaches along the canyon allowing breaks for meals and photos. Overnight in Konjic.
DAY 7 | Bosnia and Herzegovina History Tour
Finally, history and adventure collide on a full-day biking tour through some of the country's most important villages and sites. First, stop in Međugorje, a famous Catholic pilgrimage site known for its "crying" bronze statue of Jesus. Next, pedal to Kravice Waterfalls, a natural phenomenon, where you will have the chance to lunch amid the impressive falls. Follow the Neretva River to the medieval Ottoman-era gem of Počitelja for a quick wander through the old town, then a climb up the fortress for panoramic views over the river.
You will eventually arrive in Blagaj, a medieval town located on the Buna river in Mostar's backyard. This is an enchanting spot for a coffee break with its blue spring waters and wonderfully preserved tekke. Finally, arrive in Mostar, named after the mostari 'bridge keepers' who guarded the Stari Most (Old Bridge) over the river. Here you will have a chance to visit the city's cultural-historical monuments, including the Old Bridge (a UNESCO World Heritage Site), Old Town, Kriva ćuprija, and Karađoz-bey's mosque. Overnight in Mostar.
Book a Bosnia & Herzegovina Tour
Contact a Ker & Downey Travel Professional to personalize your own Bosnia and Herzegovina Tour, and read more about the seasonality and pricing in Southern Europe. For even more travel inspiration, follow us on Instagram, Facebook, and Twitter.