Pantanal Safari
10 days / 9 nights
Brazil


The Ultimate Jaguar Safari in the Pantanal
From north to south, Ker & Downey traverses the full breadth of the Pantanal on this 10-day Pantanal safari in search of the region's resident jaguars. A Brazil jaguar safari through the Pantanal reveals a lush, megadiverse biome sheltering the largest concentration of wildlife in the Americas.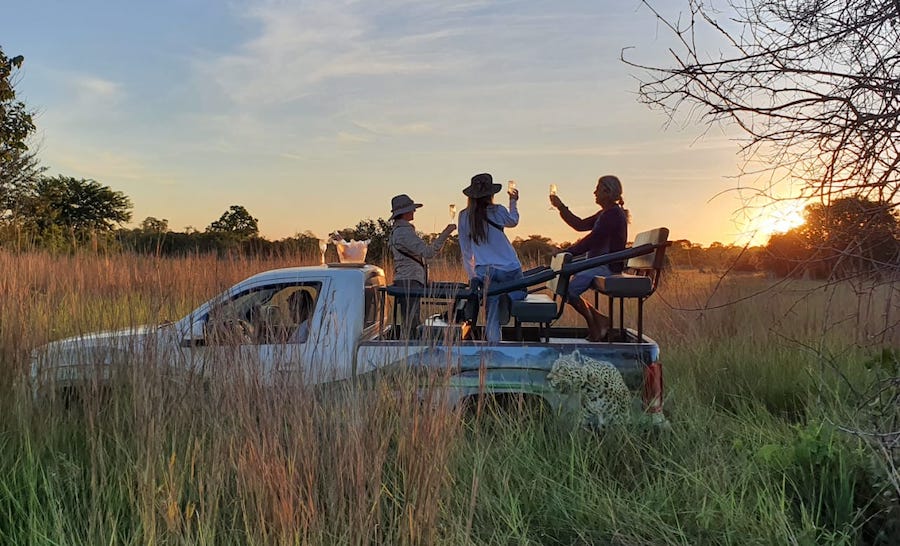 One rejuvenating evening at the Rosewood São Paulo kicks off your luxury Brazil safari before your complete immersion into the Pantanal.
The first stop on your Pantanal safari lies in the Northern Pantanal. From your eco-lodge situated on the Transpantaneira Highway, dive into this remarkable region. The Pantanal is the largest wetland plain on the planet and a designated UNESCO World Natural Heritage and World Biosphere Reserve. Indeed, its unique location and topography play host to 650 species of birds and 80 species of mammals. Many of these species are also on the verge of extinction. Over two days, depart for photo safaris and canoeing tours in search of the resident wildlife. After dinner each night, join a night drive in search of the resident nocturnal animals.  
Then continue your Pantanal safari in the jaguar safari capital of Brazil: Porto Jofre. Porto Jofre is to Brazil what Kruger National Park is to South Africa in terms of wildlife concentration. As such, the region boasts the highest density of jaguar population in the entire Pantanal, so you are very likely to spot the big cat, especially from June to October. Enjoy three days of boat safaris along the mighty Cuiabá River in search of jaguars and other wildlife like giant river otters and a plethora of birds.
Your Brazil safari finally concludes at Caiman Lodge, the ecotourism pioneer of Brazil's Southern Pantanal. Situated within the Caiman Ecological Refuge, this remote property offers an array of highly personalized wildlife encounters. Over three nights, enjoy three daily activities, such as photographic safaris in custom vehicles, Canadian canoe trips, nocturnal spotlighting, Jeep safari, and nature walks, each led by local Caimaners and expert naturalists. In addition to ecotourism, Caiman Lodge is also involved with environmental research and conservation projects. This includes the Onçafari Jaguar Project, the Hyacinth Macaw Project, and the Blue-Fronted Parrot Project, among others. Guests have a unique opportunity to workshop with these projects.