Pantanal Jaguar Safaris Packing List
What I Actually Packed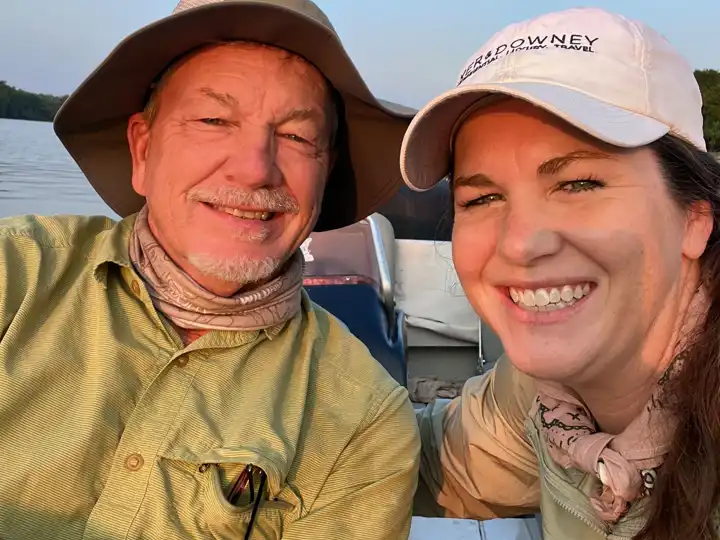 What to Pack for Six Days in the
Pantanal, Brazil
My dad and I just returned from a ten-day trip to Brazil, which included six days in the Pantanal. When researching what to pack for a jaguar safari in the Pantanal, I struggled to find a really helpful list and instead pieced together a list for myself. Here's what I actually packed and used for our jaguar safari in the Pantanal. 
By Haley Beham
Disclaimer: Some of the links below are affiliate links. As an Amazon Associate, Ker & Downey earns a small commission when you click through and make a purchase.
Clothing
Two pairs of lightweight, quick drying pants. My favorite are these joggers from Amazon. They are lightweight, dried quickly after washing them out in the evenings, and tucked easily into my socks on walks. A number of people on the Ker & Downey team also have this pair of pants with a drawcord around the ankle they they have tested and loved for African safaris. 
Four quick dry, moisture wicking tanks tops. I bought mine from target, and in the end, could have gotten away with just three. (Or two if you pack really light!)
Long sleeve Colombia shirt for SPF protection and protection from bugs and mosquitos - ended up not wearing because, although it would have been great for sun protection, I forgot that bugs are attracted to white. So another color would have been better and I would have worn it.
Long sleeve Colombia PFG Shirt - I used this shirt in the northern Pantanal on walks and game drives. 
Colombia Interchange Jacket - I stumbled upon this jacket in the store and instantly loved it. It's very lightweight and included a vest that unzips from the jacket so you can wear it with either the vest attached (which would provide some warmth if you needed it), as just a vest, or just the jacket. I took just the jacket portion with me and used this every day on the river over a tank top while we were looking for jaguars. It provided sun protection and protection from the bugs without being too hot or heavy. And when we had the sun shade on the boat up, I could easily take it off. 
Two Short Sleeve dry fit t-shirts 
Dickies Dri-tech Moisture Control Crew Socks - I took one pair for each day we were in the Pantanal
A pair of sandals or lip on shoes for afternoons and evenings around the camp. I wore my Birkenstock Slides every day.
Swimsuit - Packed one, and didn't use it. I didn't think I would, but I also didn't want to be caught without one in the 106-degree heat of the day should I wish to take a dip to cool off.
Pajamas 
Undies - this is the one item I will always overpack.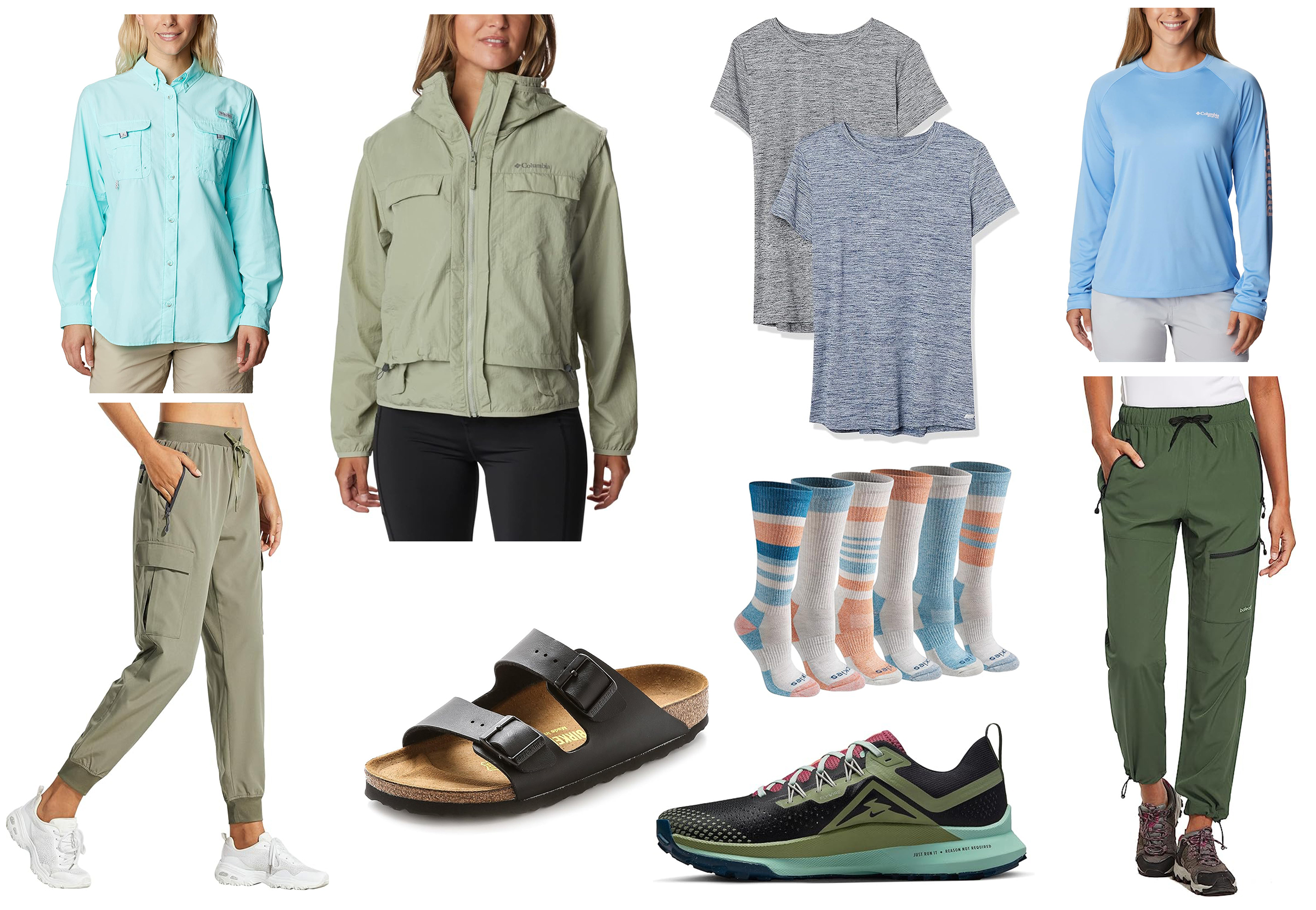 Toiletries and Accessories
Hat - I took a baseball hat for most activities and tossed a semi-wide brimmed hat into my bag. I ended up wearing the baseball hat the most and the wide brimmed hat just once. However, if i were doing it again, I would look for a wide-brimmed hat with a sturdy construction that didn't flap in the wind and provided shade around the head. 
Bandana
Toiletries
Medicines, including Benadryl anti-itch cream and anti-diarrheal medications, both of which I didn't need, thankfully.
Insulated reusable water bottle. Each property we stayed at either provided bottled water or a filtered water station for drinking, but a reusable water bottle was needed. I recommend taking an insulated water bottle to keep it cool, as it is very hot in the Pantanal and water heats up quickly.  
Stroller fan - This was something a friend let me borrow "just incase" I needed it and I ended up using it several times, both on the boat and in the room while waiting for the air conditioning to cool off the room after a morning out. 
Tide Laundry Detergent packs for washing out clothing in the bathroom

Photography Equipment

Jaguar Safaris in the Pantanal with Ker & Downey
A jaguar safari in the Pantanal is unlike any other safari experience. If you are ready for a once-in-a-lifetime experience, contact your Ker & Downey designer.