Morocco and Tunisia Cultural Journey
14 days / 13 nights
Morocco & Tunisia


Explore Faraway Lands
Discover the enchanting North African countries of Morocco and Tunisia on this 14-day journey from Ker & Downey. Explore old kasbahs, embark on desert drives, and discover unique architecture during private guided tours designed to take you deep into the rich culture of these faraway and truly fascinating lands.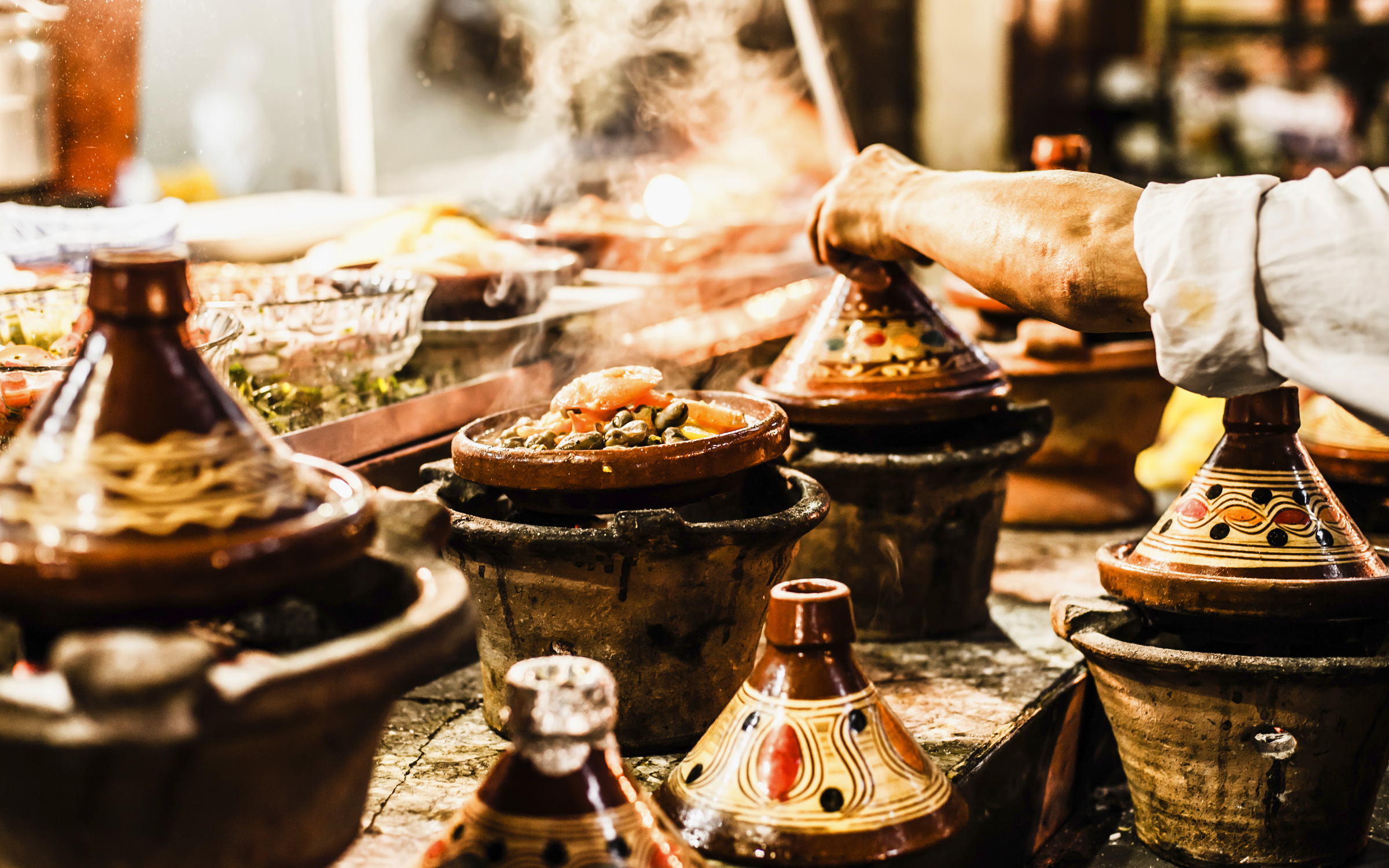 Begin your journey in the famous coastal city of Casablanca with an exclusive tour of the Hassan II Mosque. After a short drive, spend the evening in the seaside capital Rabat with tours of historic sites and a night at the opulent Sofitel Rabat Jardins des Roses. Stroll through the hotel's fragrant Andalusian gardens and orange grove at sunset to complete your first evening in Morocco.
Next, venture into the land of the Berbers where the simplicity of this ancient culture unfolds in the city, the valleys, the mountains, and the desert. Here you will find Dar Ahlam, a 19th-century kasbah in the heart of the Skoura oasis, surrounded by olive and palm trees. Go on treks to visit timeless fortified cities that the Berbers still call home, including UNESCO-listed Ait Benhaddou.
After your time in the oasis, drive to Marrakesh and stay in the opulent sanctuary of La Sultana for three nights. Your experience includes navigating the bustling Jemaa El Fna and zipping through the Palm Grove on a quadbike. Feel the warm Moroccan hospitality during a private henna party with local hosts.
Journey next farther east to Tunisia. Your journey will start at the Residence Tunis in Gammarth, a coastal gem on the country's glittering Mediterranean coast. Frolic in the turquoise sea and explore Carthage, established by Julius Caesar in 44 BC, now a crumbling puzzle of roman villas and baths. Wander through the narrow medina in Tunis in search of jasmine oils and leather shoes. Learn about the Art Nouveau architecture and the 17th-century palaces. Enjoy a delicious traditional meal in the medina. See one of the world's largest collections of Roman mosaics at the Bardo Museum. Tunisia's capital is an enticing mélange of French and Arab architecture and language.
From the shore, travel to the desert where ancient ways of life have remained for centuries. Stay in Dar Hi, an ultra-modern property surrounded by a lush oasis. Picnic on red rugs in a palm oasis amid bubbling streams and waterfalls. The following day, hop in a Land Rover and make your way over the dunes, going deeper into the Sahara Desert for sunset cocktails. Dine on a freshly-prepared dinner then spend one unforgettable night camping in a Berber tent under a blanket of stars. The sound of traditional music is your lullaby.
Your last destination ending your Morocco and Tunisia Cultural Journey is Sidi Bou Said. The idyllic town is known for its blue-and-white color palette and dazzling sea views that have drawn creative types to revel in its stunning beauty. It's the perfect place to end your transformative journey.