Mexico Culinary Tour
8 Days / 7 Nights
Mexico


From Tacos and Tequila, to Fine Dining and Wine Tasting
Ker & Downey's Mexico Culinary Tour is designed to stimulate your taste buds with the unforgettable food and drinks of the region. From taco stands to fine dining, you will be immersed in the colorful folklore and savory traditions of Mexico, beginning with the chili salsas and smoky chipotles of San Miguel de Allende, and concluding in Tequila, Jalisco, for a plethora of private tequila and wine tastings. Among your delicious experiences: learn the tequila-making process first-hand, walk through vineyards, and discover the authentic art of Mexican cuisine.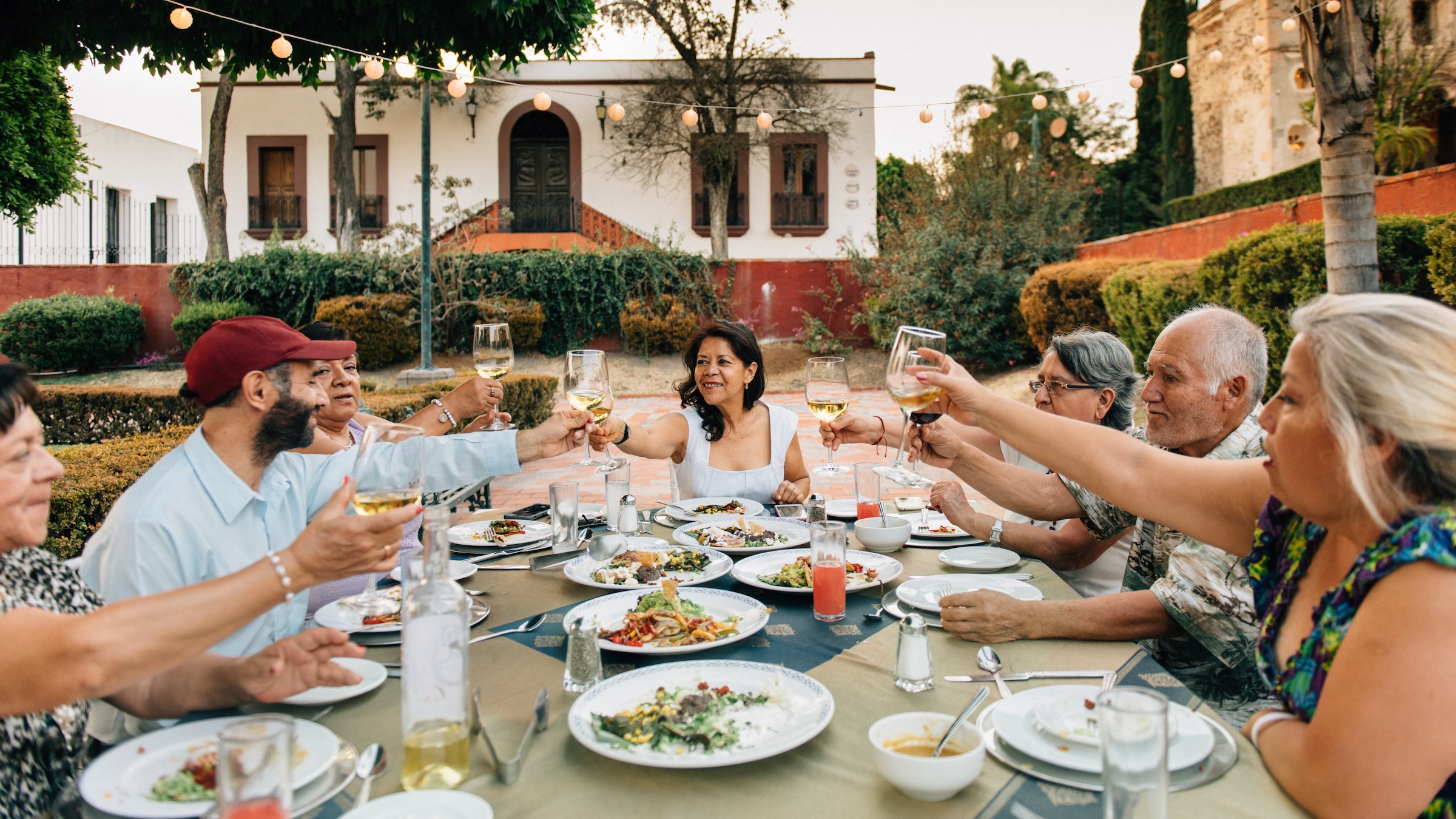 Start your Mexico culinary tour in the air over historic San Miguel de Allende on your own private hot air balloon flight. From here you will visit the home of one of the finest premium tequilas and enjoy a private tasting. The history and lore of San Miguel are intertwined with Mexico´s Independence Movement, and the spirit of freedom of expression has continued in the lively creative enclave of modern San Miguel. The highlight of the beautiful downtown district is a beautiful neo-gothic Church, the Parroquita de San Miguel Arcángel. Experience it all from the comforts of the Rosewood San Miguel de Allende located in the heart of town.
You will also tour San Miguel's main food market and chat with the farmers who bring their fresh fruits, herbs, cheese, flowers, and chilies to sell. Pick out your produce and indulge in a private cooking class in the kitchen of a nearby green space. You will learn how to prepare fresh salsas, tortillas, and stews – all of which will culminate in a fine meal made in the gardens of one San Miguel's cherished spaces.
Next on your Mexico Culinary Tour, travel to the town of Tequila with a stay at the charming hotel Solar de Las Animas, set at the foot of the volcano that presides over the village. Wander around this picturesque place and then learn how to be a master tequilero by combining different flavors and scents by making your own personal blend in a bottle.
The fifth generation tequilero will take you on a private tour and tasting in his agave fields. Dine on lunch in the village's market and then visit a boutique distillery. Your taste of Mexico concludes with a day of history, exploring the archaeological wonders of the Guachimontones Pyramids and enjoying the unique ambiance and tequilas of Hacienda Labor de Rivera.
Book A Mexico Culinary Tour with Ker & Downey
This hand-crafted itinerary can also be paired with Mexico's other food and wine hotspots, such as Puebla, Mexico City, and the Valley of Guadalupe. No matter the destination or delicious desire, Ker & Downey can make your dreams of a luxury Mexico culinary tour come true. Contact a Ker & Downey destination specialist to customize your own journey, and read more about the seasonality and pricing in Latin America. For even more travel inspiration, follow us on Instagram, Facebook, and Twitter.