Malta Luxury Tour
7 Days / 6 Nights
Malta


Where All the Influences of the Mediterranean Collide
This Malta Luxury Tour reveals the many facets of this Mediterranean island nation. Over one week, discover the enduring treasures of those who fought over Malta for thousands of years, from the temples that pre-date the pyramids of Giza and Stonehenge to the Baroque masterpieces housed in the country's capital. Also meet the locals who preserve the unique, age-old traditions found here. Indeed, while Malta may prove small in size, it offers travelers a rare opportunity to witness well-preserved history and charming present-day culture all in one easily accessible destination. And while it is certainly easy to combine Malta with one of its alluring Mediterranean neighbors, this itinerary proves that the best of Malta deserves more time to explore.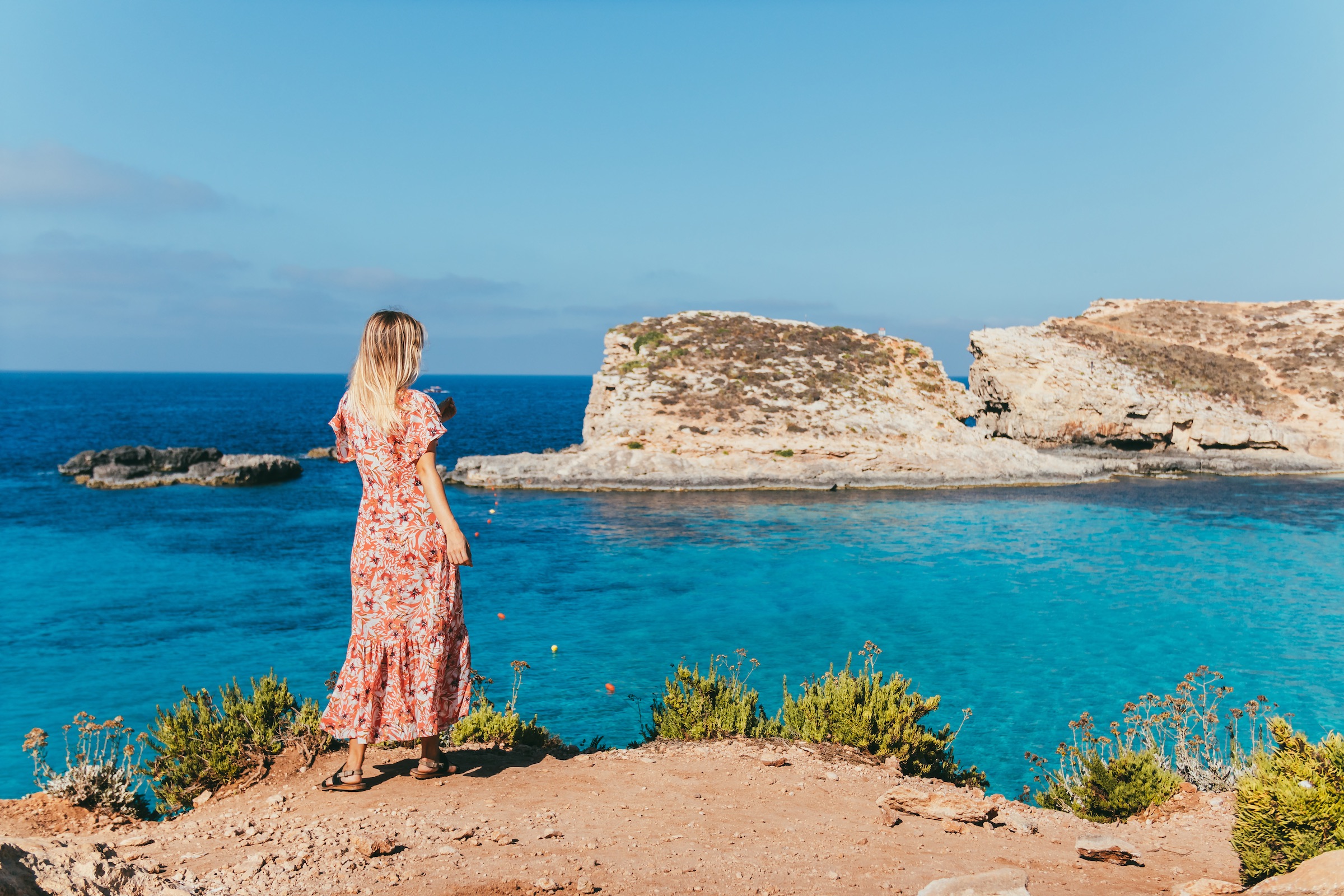 Upon arrival in Malta, you will be greeted and transferred to your luxury accommodations, which will serve as your home-away-from-home for the next week.
After a restful evening, begin your Malta luxury tour with a privately guided tour of Malta's Baroque capital of Valletta, which boasts 320 monuments in a .2 square mile radius. As you tour the city, you'll have a chance to meander the main and back streets, as well as participate in several unique experiences that reveal Malta's interesting history. This includes a stop at the Museum of Archaeology, a special Saluting Battery Tour and Firing demonstration, a visit to the Manoel Theatre (one of the oldest working theaters in Europe), and an exploration of St. John's Co-Cathedral, considered a true Baroque masterpiece – from its tombstone laid floors and vaulted painted ceilings, to the Caravaggio artworks hanging in the oratory. The highlight of your day, however, is a visit with a Gilder Artisan to learn about his trade and how he creates the prized Maltese Clock.
Next on your Malta Luxury Tour, uncover Ancient Malta.
Step back some 5,500 years with a visit to the Hagar Qim and Mnajdra Temple sites, which are 1,000 years older than the pyramids at Giza and Stonehenge. Then, after an exclusive falconry experience, set sail on a private boat ride through the Blue Grotto—a series of sea caverns that highlight the best of Malta's beautiful waters. Nearby, the al Saflieni Hypogeum is an outstanding underground burial complex and UNESCO World Heritage Site that bears testimony to an ancient civilization that lived here between 4000 BC and 1500BC.
The next day, visit the village of Rabat to witness St. Paul's Church and Grotto, as well as the St. Paul's Catacombs—a fascinating labyrinth of 3rd-century AD subterranean tombs and the earliest archaeological evidence of Christianity in Malta. In the afternoon, explore the Silent and Ancient city of Mdina with its Baroque, Norman, and Arabic architectural features. If you're a Game of Thrones fan, you will recognize the main gates immediately.
Along the way, you will step inside a private palace of a noble family. You will also have the chance to visit a traditional bakery and local home to learn about the traditional Maltese bread and passtizzi making techniques.
To experience all the best Malta has to offer, head to Gozo, Malta's Sister Island. Likened to Malta's Sicily, the island is much more rural and features beautifully quaint villages. Travel between Malta and Gozo in style with the fast ferry that transports you in only 45 minutes. Upon arrival, enjoy the scenic ride up the eastern coast where you will also be able to catch a glimpse of Comino Island. Then set off on an exciting eJeep adventure of the island's rugged valleys and backroads, taking in sleepy villages and dramatic country and coastal trails. Highlights of the journey include: the Xwejni Salt Pans, the valleys of Wied il-Mielah and Wied il-Gharsi, and Ramla "Red" Bay.
Stop for a private picnic, then venture to the "capital" of Gozo for a leisurely walk through the village streets as you witness local people in their daily life and explore the impressive Citadel (or Citadella).
Your Malta Luxury Tour finally concludes amid its rural reaches. Start with a leisurely hike along the Xemxija Heritage Trail, which includes a Roman road, a Neolithic temple, a troglodyte cave, prehistoric tombs, and recently discovered Roman baths, among many other features. Then stop at the sandy beach of Ghajn Tuffieha ("Apple's Eye") for a glimpse into Northern Malta's beautiful scenery.
You will be treated to a rustic farmer's lunch on a private olive grove before setting out on a guided walk along the dramatic west coast, which boasts some of the best views on the island.
Suggested Property Options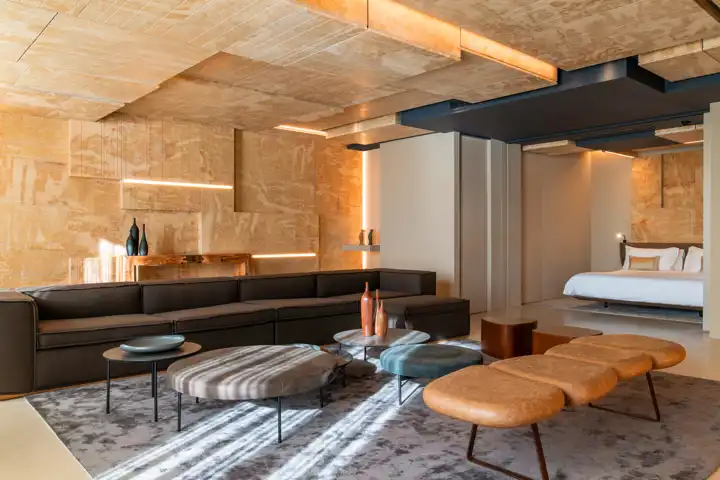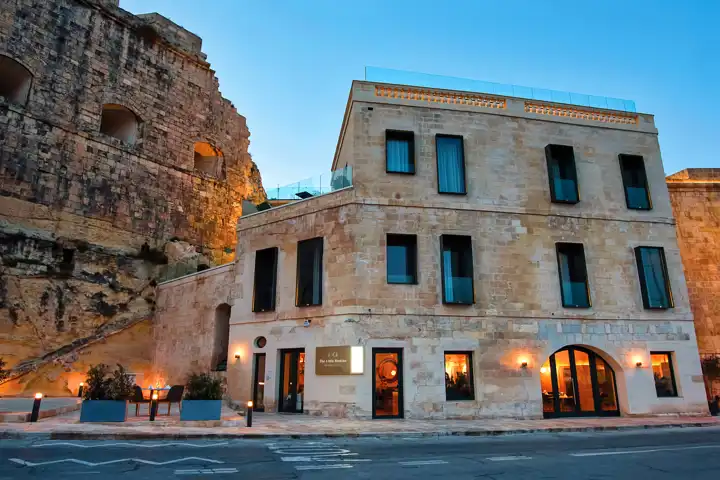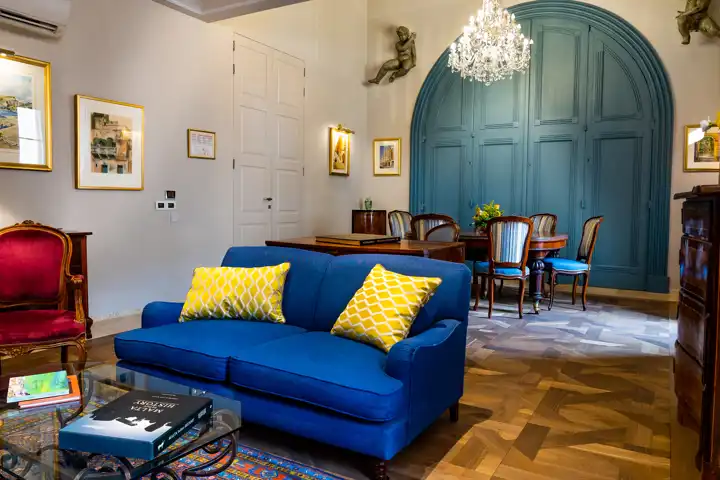 Experience the Best of Malta with Ker & Downey
Contact a Ker & Downey Travel Professional to personalize your own Malta Luxury Tour, and read more about the seasonality and pricing in Southern Europe. For even more travel inspiration, follow us on Instagram, Facebook, and Twitter.