Luxury Travel to Cambodia and the Mekong River
10 Days / 9 Nights
Cambodia


A Journey of Discovery Along the Mekong River
Rich history, genuine hospitality, and an abundance of awe-inspiring temples make luxury travel to Cambodia endlessly interesting. This nine-day suggested itinerary explores the cultural legacy of the Khmer Empire in Angkor Wat, the Royal Palace in Phnom Penh, and the untouched rural villages awaiting discovery along the Mekong River.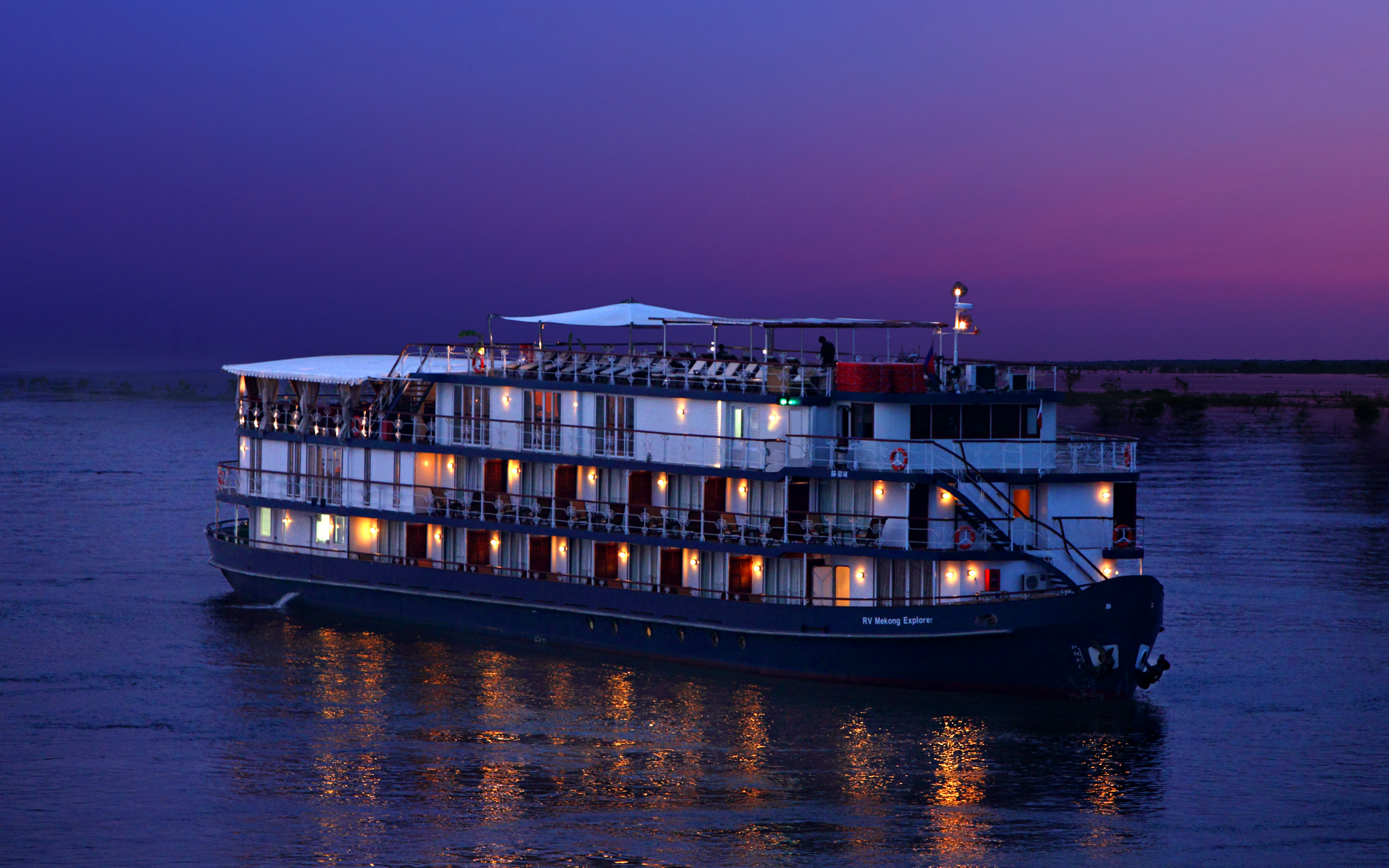 The trip begins in Phnom Penh, the charming capital once known as "The Pearl of the Orient" for its attractive French colonial buildings and wide frangipani-lined boulevards. At the exquisite Raffles Hotel Le Royal it's easy to find yourself transported to a mystical Khmer world of centuries past. You are welcomed with a traditional Apsara dance performance on your first night in Cambodia. Explore the history of the region at the Royal Palace and National Museum, where thousands of Khmer treasures and artifacts are on display. Meet a survivor of the cruel Khmer Rouge regime and scratch beneath the surface of this now peaceful country.
Next, board the multi-level Jayavarman cruise ship and set sail along the Mekong River for three days of tours, philanthropy, and relaxation. Split your time between the floating boutique-style hotel and the rural villages along the Mekong. Visit silk weavers and silversmiths, watch fishermen ply their trade at dawn, and practice English with Cambodian school children. When you plan luxury travel to Cambodia with Ker & Downey, you're supporting the important outreach efforts of ABOUTAsia Schools, an organization that develops schools in the Siem Reap province. Click to read more about ABOUTAsia Schools.
Your final stop is Siem Reap, the town that is the gateway to the ancient capital of Angkor. We suggest staying at Raffles Grand Hotel d'Angkor, located across from the Royal Palace and within the oldest building in Siem Reap. The hotel is just a short drive from the famous UNESCO World Heritage Site of Angkor Wat. Tour the ancient temple complex by foot and bike, enjoying the splendor of the historic city. Siem Reap has been revitalized to accommodate modern luxury travel to Cambodia without losing its historic past. Impressive shopping and nightlife keeps travelers engaged.
On your final day in Cambodia, receive a farewell blessing from local monks and embark on a thrilling hot air balloon ride. From high above you'll take in the lovely country one final time before heading home.
Book Luxury Travel to Cambodia and the Mekong River
Contact a Ker & Downey Travel Professional to personalize your own Luxury Cambodia and Mekong River experience, and read more about the seasonality and pricing in Southeast Asia. For even more travel inspiration, follow us on Instagram, Facebook, and Twitter.