Luxury Southern Italy Tour
13 Days / 12 Nights
Ker & Downey is excited to highlight luxury travel to Southern Italy with this inspiring 12-night journey. Iconic cities and quiet hidden corners are the hallmarks, while the wonders of Rome, Naples, Puglia, and Matera are revealed.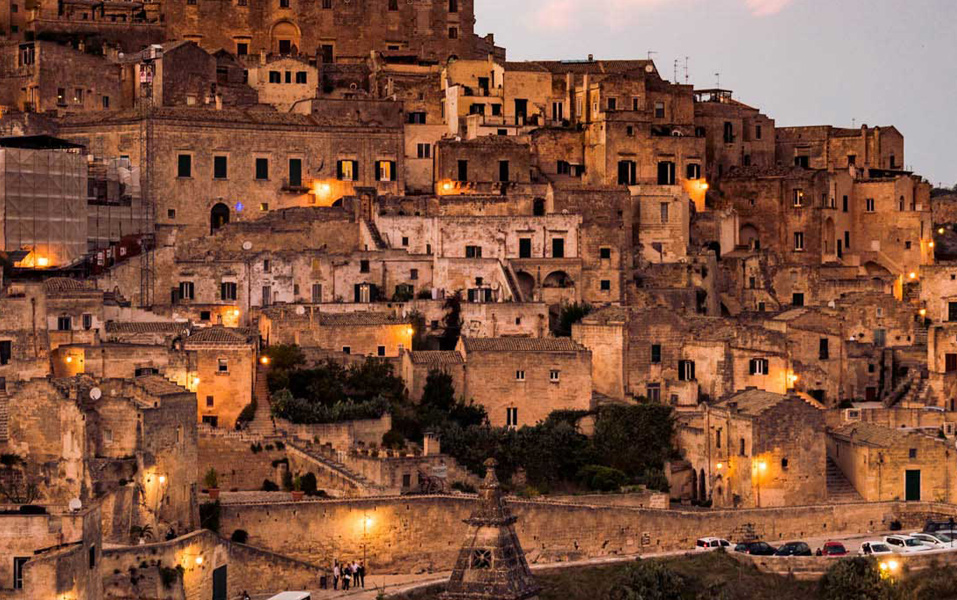 Luxury travel to Southern Italy first starts with three days in Rome. While here, delve into the Ancient City with your private archaeologist guide, visiting the Roman Forum, Palatine Hill, and Colosseum. Of course, you have plenty of time to explore the city on your own and to luxuriate in your exclusive Hotel Eden accommodations.
Naples is up next. Dating back to the 2nd millennium BC, this historic region is a necessary stop on any trip to Southern Italy. Whether visiting the ancient archaeological site of Pompeii or enjoying a wine tasting in the vineyards nearby, the shadow of the might Mount Vesuvius is always within view. Don't miss a special visit to the Capodimonte Museum or a tour around the historic center of Naples. Your guide will be able to recommend one of the best pizzas in the city for lunch. Of course, it is impossible to visit this region of Italy without at least a day along the Amalfi Coast. Your private driver and guide will lead you through the colorful streets and panoramic viewpoints of these picturesque villages. A unique Limoncello class and tasting teaches you how to prepare the Amalfi Coast's most famous liqueur.
Then travel across Italy's boot to Fasano, located in the less crowded region of Puglia, or Apulia – Italy's "heel". Over three days, immerse yourself in the authentic heart of Apulia. Discover its secret corners and charming towns in a vintage Italian car. Cisternino, Locorotondo, Ostuni, and Alberobello are just a few of the villages you can look forward to exploring. Locals will greet you like family and share anecdotes and fun facts about their home. Indulge in a traditional meal to further understand the beauty of the Apulian slow-living style.
Finally, the amazing town of Matera is only a 1.5 hour drive away and promises an unbelievable end to your luxury travels through Southern Italy. A UNESCO World Heritage Site since 1993 and the 2019 European Capital of Culture, this subterranean city stands out for its rock churches and cave dwellings. The romantic Sextantio Le Grotte della Civita allows you to live as the locals do in a renovated cave accommodation located in the oldest part of the Sassi. Here, the living history of the people and their buildings can be felt to spectacular effect.
Experience a Luxury Southern Italy Tour
Ready to experience the beauty of Italy's Southern cities? Contact a Ker & Downey destination specialist to customize your own journey and read more about the seasonality and pricing in Southern Europe. For even more travel inspiration, follow us on Instagram, Facebook, and Twitter.