Luxury Rhine River Cruise with Switzerland
15 Days/14 Nights
The Netherlands, Germany, France, and Switzerland


Cruising the Rhine River in Style
See four countries on a Luxury Rhine River Cruise with Ker & Downey. This unique itinerary allows you to experience the romance and wonder of France, Germany, Switzerland, and the Netherlands all in one. With Germany on one side and France on the other, the fabled Rhine River captivates all who sail her waters.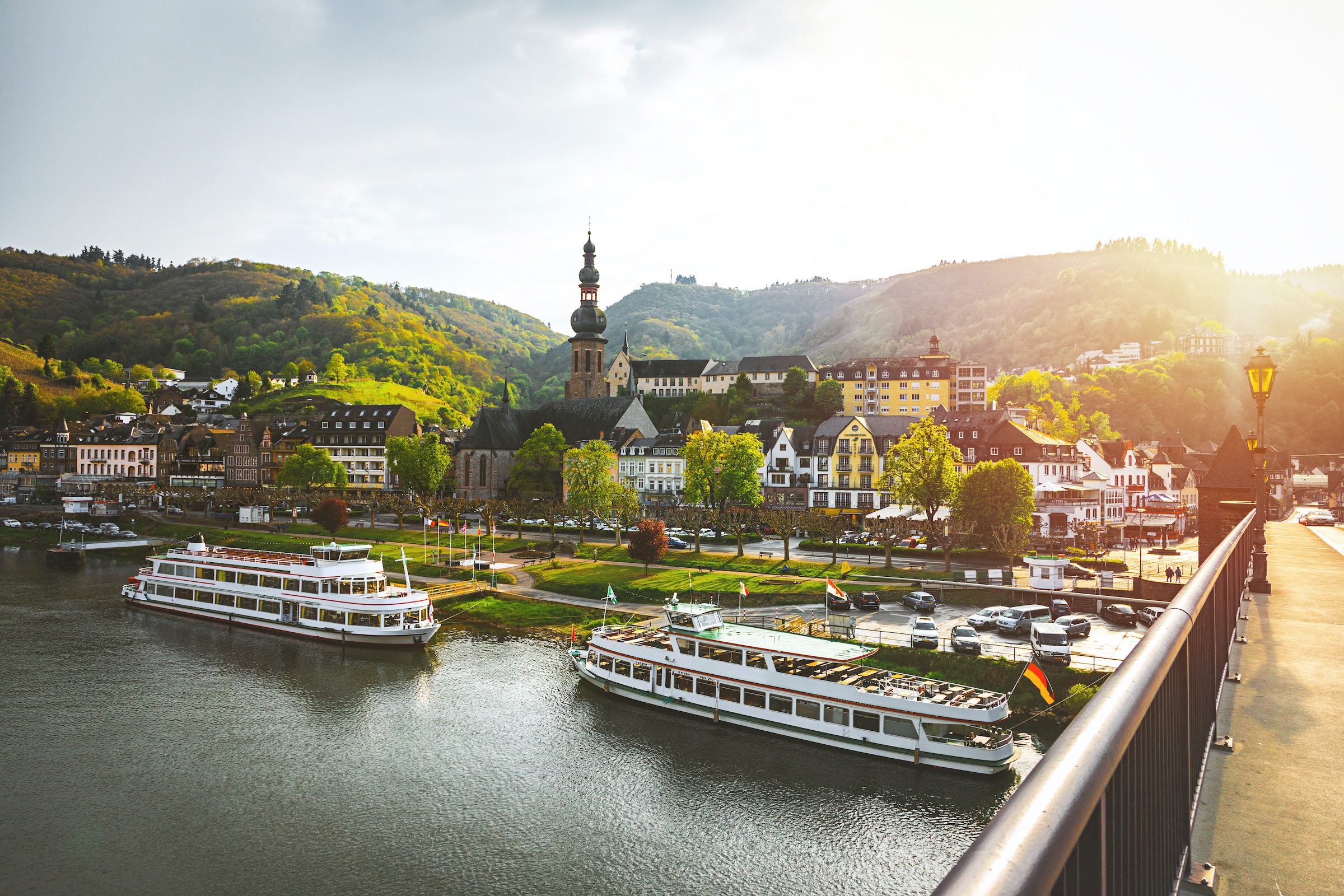 First begin your European travels in Amsterdam. Your private guide will introduce you to Amsterdam's Royal Palace, Old Church, and the Vonderlpark. In order to soak in the city, be sure to stroll the Jordaan neighborhood and smell the flowers in the markets. Of course, you can take your pick from the numerous museums in town, like the Van Gogh Museum and Anne Frank House.
Then it is time to board your luxury Rhine River cruise. Traveling north to south, your luxury Rhine River cruise sets sail for ancient Cologne. Cologne is the largest and oldest city of the Rhineland. While here, you can visit the UNESCO-designated cathedral, dine in a local tavern, or bike ride along the Rhine. Next up is the winemaking town of Rüdesheim. Drink in the surrounding vineyards with several leisurely or active wine tasting opportunities. Then chase down the wine with a taste of the city's delicacy: Rüdesheimer Coffee.
Stop next in Ludwigshafen, which acts as a gateway of choice to either explore Heidelberg or Speyer. Heidelberg stands out for its iconic red sandstone castle, while Speyer holds court as one of Germany's oldest cities.
Finally, discover Alsace, where a dual French and German heritage translates to fabulous food and wine. Indeed, its winemaking tradition dates back to the Romans. Tour through picturesque Strasbourg on foot with a local expert, who leading you through its cobbled lanes, half-timbered homes, and pastry shops. With its half-timbered houses overflowing with flowers, pungent pastry shops, and idyllic cobblestone setting: what's not to love?
Conclude your time in Alsace in two of the region's oldest and prettiest wine villages—Freiberg or Riquewihr. Alternatively, take a detour to hike in the Black Forest, a magical land full of cultural traditions.
You will eventually conclude your luxury Rhine River cruise in Basel, Switzerland. Upon disembarkation, spend an entire day exploring the city. You have several museums to choose from, as well as orchestra performances and Michelin starred cuisine.
Your Luxury Rhine River Cruise experience then extends into Switzerland's lakes regions with a private land tour. Dive into the stunning scenery of Switzerland by way of two of its most renowned lakes: Lake Lucerne and Lake Geneva (or Lac Léman). Two nights in Lake Lucerne reveal exciting glacial adventures. Enjoy leisurely Belle Epoque steamship sailings and chocolate tastings alongside artisanal chocolate makers.
En route to Lausanne, stop in the UNESCO World Heritage site of Bern, the capital of Switzerland. Once in Lausanne, you will be greeted with enough chateaux, vineyards, cheese, chocolate, and scenic splendor to fill three full days. Indeed, this is the perfect ending to your luxury Rhine River cruse adventure.
Experience a Luxury Rhine River Cruise
Are you ready to embark on a luxury Rhine River cruise? Contact a Ker & Downey Travel Professional to personalize your own journey, and read more about the seasonality and pricing in Western Europe. For even more travel inspiration, follow us on Instagram, Facebook, and Twitter.