Fine Wines of Spain
8 Days / 7 Nights
Spain


Sip and Savor on a Spain Wine Tour
Ker & Downey's Spain wine tour is a sweeping journey through the country's most impressive vineyards. From the cava of Penedes to the reds and rosados of Rioja and the famous whites of Galicia, this eight-night itinerary allows you to sip and savor northern Spain's finest vintages in true Ker & Downey style.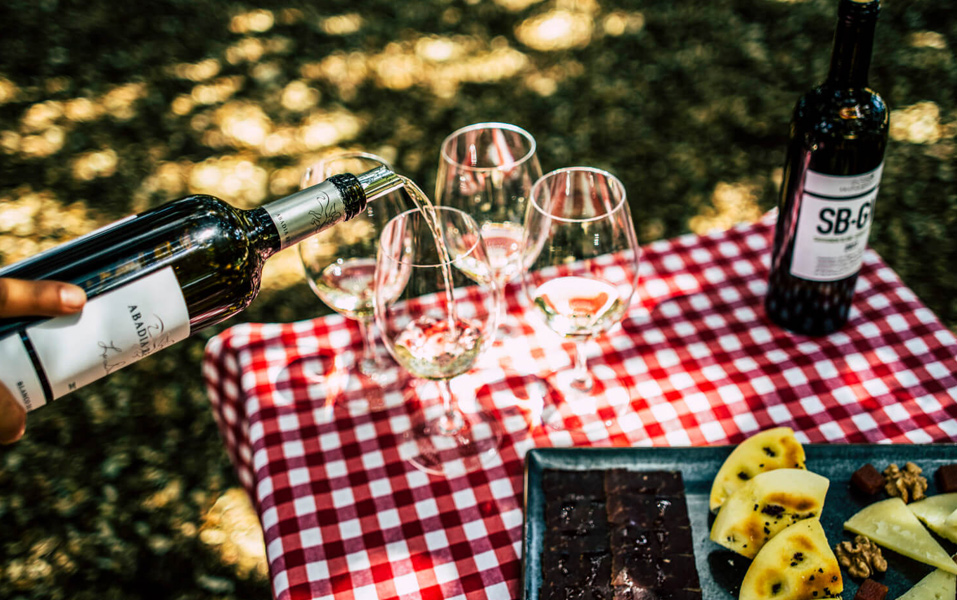 From your grand palace accommodations in Barcelona, begin your Spain wine tour first in the nearby Penedes wine region. This historical hotspot is known for its sparkling cava. You will therefore be able to taste its delicious bubbles at three small wineries. Also nearby is the iconic natural park and monastery of Montserrat. While here, explore the interesting museum and complex here with your private guide.
It is undoubtedly impossible to experience a wine tour to Spain without a stop in Rioja, a region famous for its Tempranillo grapes. However, Rioja still remains a relatively undiscovered destination. Yet it is ideal for those wishing to witness pristine Spanish culture and agriculture without the crowds. Spend two days on your Spain wine tour amid the beautiful vineyards of Rioja. During your stay, you will have the opportunity to stop en route in Zaragoza and stay in a 16th century palace-turned-hotel situated along the Ebro River. An entire day is also dedicated to tasting the exquisite wines of Rioja and enjoying a picnic amid the vine-shoots of a family-run winery.
Continue onward to Ribera del Duero, an area filled with small family wineries and large industrial producers. Overnight in a stunning luxury hotel and winery housed in a 12th century Cistercian monastery situated among the vineyards. Set off on a hot air balloon ride and visit three wineries with your private driver during your time here.
After a charming visit to Astorga, your Spain wine tour finally concludes in the coastal city of Vigo located in the gourmand paradise of Galicia. Galicia's famous "albariño" wines thrive in the unique terroir of the region, marked by its green mountains and blue seas. Your private guide will give you an authentic Galician experience, filled with fresh, family-produced white wines and a taste of the local seafood specialty: "mariscada". 
Cap it all off with a guided tour of Santiago de Compostela, the famous pilgrimage site. Its preserved churches, squares, and narrow cobbled streets bring the history of the Galicia region to life.
Book a Spain Wine Tour
Ready to sample Spain's fine wines on this suggested itinerary? Contact a Ker & Downey designer to customize your own journey. Choose additional countries and destinations, change property selections, add activities, tours, and more. With Ker & Downey, the choice is yours. Read more about the seasonality and pricing in Southern Europe.