Cultural Tour of Rajasthan
10 days / 9 nights
India


A Grand Journey Through Royal Rajasthan
On this Cultural Tour of Rajasthan, delve deep into the spiritual and historical significance of the most famous cities in this northern Indian state. After days of exciting touring with an expert guide, spend the evenings in luxury in several converted royal palaces, where every need is catered to.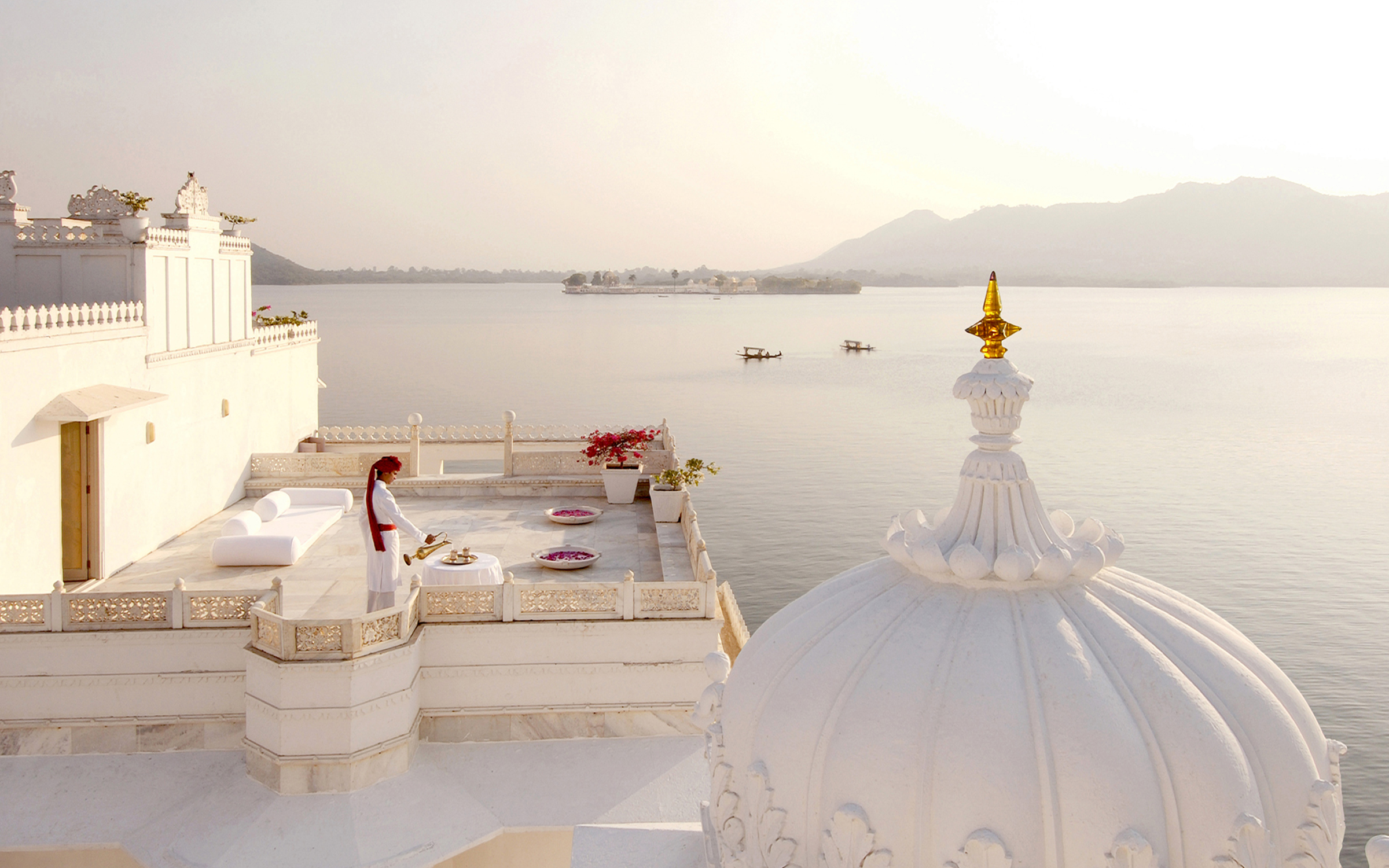 Our Cultural Tour of Rajasthan begins with an overnight in Delhi to relax after a long flight. 
The next day, enjoy a full-day guided tour of Old and New Delhi. Begin with a visit to Humayun's Tomb, dating from 1562 CE, and then enjoy a drive through former colonial neighborhoods to see the Presidential Palace and India Gate. Later, enjoy a rickshaw ride through Chandni Chowk ending at Jama Masjid, the principal mosque of Old Delhi. Then take a walk through the Spice Market, and enjoy high tea at Haveli Dharampura.
On day three, continue this Cultural Tour of Rajasthan with a drive to Agra.
In the afternoon, visit Agra Fort and its famous Sheesh Mahal, or mirrored palace. This red sandstone walled city was the site of Emperor Humayun's coronation in 1530 CE, and it was extensively renovated between 1565 and 1573 CE during Emperor Akbar's reign.
Before retiring for dinner, enjoy a sunset visit to the Taj Mahal, Emperor Shah Jahan's monument to his immortal love for his favorite wife, Mumtaz Mahal. 
The next morning, visit the Taj Mahal again for a dramatic view of the monument at sunrise.
After breakfast, continue this Cultural Tour of Rajasthan with a drive to Fatehpur Sikri. This incredible 16th century CE walled city offers a unique blend of Hindu and Islamic architectural styles. Unfortunately, water could not be supplied to the city in enough volume to support it as a capital, and it was eventually abandoned, although not left to ruin as some 30,000 people still live in the small city. 
Arrive in Jaipur in the early evening and check in to accommodations in a stunning converted palace.
Day five begins with a tour of the Amber (or Amer) Fort, before heading out of town to a unique elephant sanctuary for lunch. The sanctuary is currently home to two elephants who were rescued from the tourism industry. These majestic ladies offer visitors an incredible chance to interact and learn more about ethical elephant conservation in India. Return to Jaipur in the afternoon to visit the City Palace and Jantar Mantar Observatory, followed by a photo stop at Hawa Mahal, the "Palace of Winds".
Begin day six with a short flight to Udaipur, the "City of Lakes". Accommodations while in Udaipur are at Taj Lake Palace, which is situated on an island in the middle of Lake Pichola. Enjoy a late afternoon boat cruise on the lake to take in the incredible panorama of the city.
The next morning, spend time visit the temples in Eklingji and Nagda, less than an hour outside of Udaipur. Eklingji is home to over 100 sandstone and marble temples, one of which dates to 743 CE. In stark contrast to Eklingji's vibrant place of worship, Nagda is the site of the ruins of Saas Bahhu, a tenth century Vaishnavite temple, and the remains of the Jain temple of Abhudji. Return to Udaipur for a tour of the City Palace and the Crystal Gallery, followed by a walking tour of the old town.
The final leg of this Cultural Tour of Rajasthan begins with the drive to Jodhpur. This normally six-hour drive is broken up with a stop at Ranakpur to tour the marble Jain Temples. After a lunch break at the Kings Abode, continue to Jodhpur and enjoy the evening at leisure to relax after the long day's drive.
The following morning, embark on a Jeep safari to visit a Bishnoi village. The Bishnoi people are often thought of as the world's first conservationists, with preservation of local flora and fauna serving as a main tenet of their religion for the last six centuries. Head back to Jodhpur to explore Jaswant Thada and walk through local markets. Round out the experience with a privately guided afterhours tour of Mehrangarh Fort with the museum's curator.
The last morning is spent at leisure until it's time to fly back to Delhi to connect with ongoing travel arrangements.
Customize Your Cultural Tour of Rajasthan
Contact a Ker & Downey Travel Professional to personalize your own Cultural Tour of Rajasthan, and read more about the seasonality and pricing in Southern Asia. For even more travel inspiration, follow us on Instagram, Facebook, and Twitter.