Centers of Europe & Africa
11 Days / 10 Nights
Portugal, Spain, Morocco


Centers of the Moorish World
Travel to Portugal, Spain, and Morocco with Ker & Downey on this exotic 11-day journey. Experience this regional trio on a handcrafted Ker & Downey journey through Lisbon, Madrid, and Marrakesh. Indeed, these city centers represent a unique melting pot of ideas, customs, and artistic expression. Witness the medieval alabaster architecture of Lisbon, the creative canvas masterpieces of Madrid, and the colorful bazaars and souks of Marrakesh.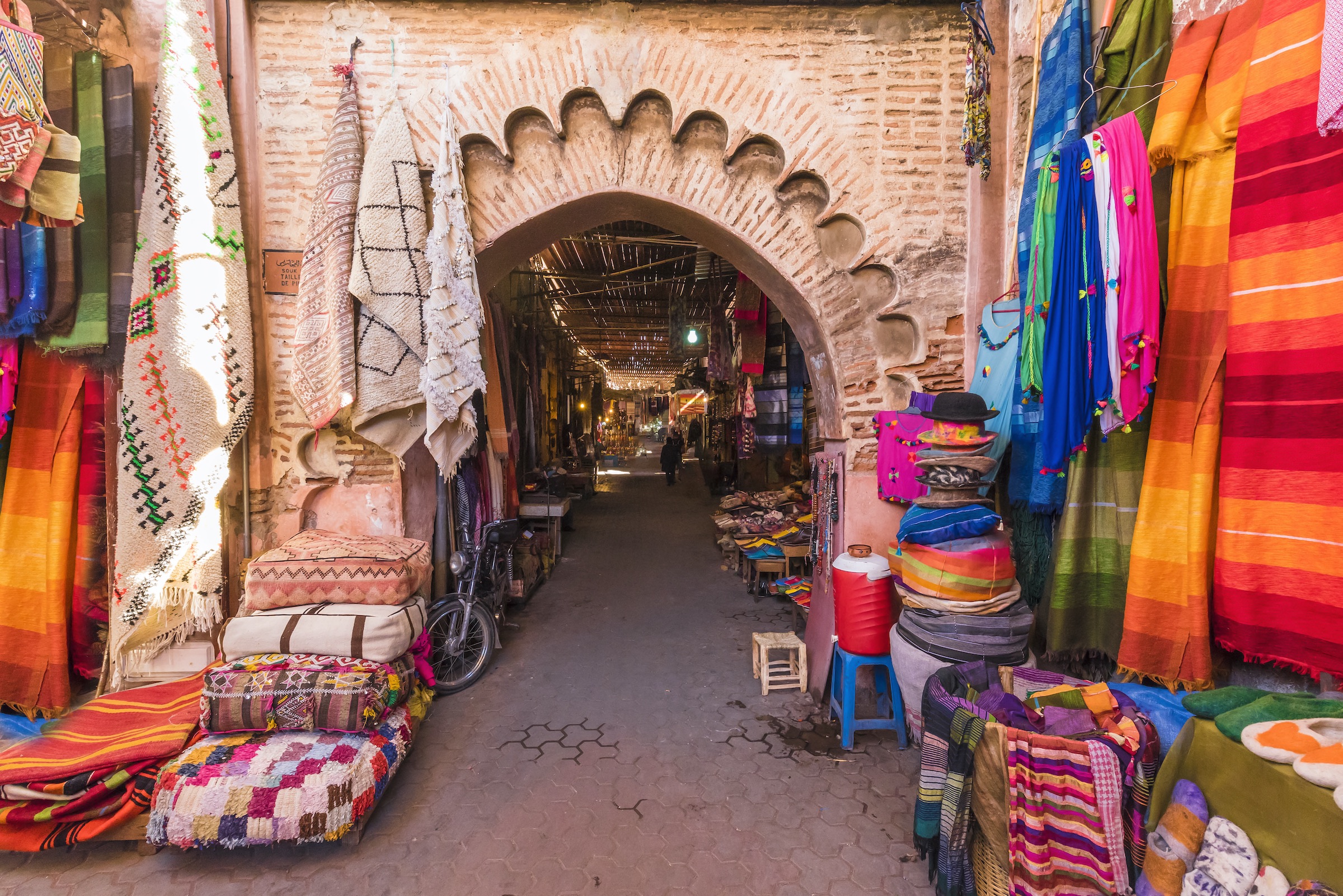 Your journey through Portugal, Spain, and Morocco first begins in Lisbon. Here you will receive your first taste of the region's collision of timeless and modern. Spend four days amid the alabaster limestone buildings and vibrant back alleyways of Lisbon's seven hills. Your private guide will introduce you to the city's many historic neighborhoods. Along the way, taste and smell the aromas of the chocolate and coffee spilling out of its ancient cafes. Dive even deeper with an authentic Portuguese cooking class and intimate dinner with a local chef. Then discover the ins and outs of Lisbon's artistic heartbeat and creative best with a full-day behind-the-scenes look at its museums, galleries, workshops, and ateliers. Finally, conclude your time in Lisbon with a private sailing excursion along the city's shores. Cruise to nearby seafaring villages and experiencing Lisbon in the lap of luxury.
After a farewell dinner in Lisbon, continue your travels through Portugal, Spain, and Morocco in Madrid. Jumpstart your non-stop discovery of Madrid's most exclusive facets. Indeed, your four days here are packed with private guided tours and workshops. You can even dine among the masterpiece collections of The Royal Academy, The Thyssen Museum, The Prado, and the Royal Glass Factory. Additional highlights during your Madrid travels include Michelin-starred gourmet restaurant reservations. Perhaps even take a private helicopter tour above Madrid's neighboring mountains and villages. Also enjoy tickets to a legendary dancing horse performance. Enjoy private visits to haute couture ateliers of Spanish-renowned designers. Finally, take part in an exclusive personal shopper experience through one of Madrid's chic fashion-forward districts.
Finally, conclude your journey through Portugal, Spain, and Morocco with three nights in Marrakesh. Ancient marvels and lively Jemaa El Fna market square await your exploration in the Red City. Spend an entire day getting to know Marrakesh's highlights. Then return the following day for a deeper look at some of the hidden souks of the old medina for interactions with the "real" Marrakesh. Top off your Moroccan experience aboard a private helicopter for some aerial flightseeing over the Atlas Mountains and the picturesque Berber villages and Kasbah ruins dotting its hillsides. Your authentic Moroccan farewell dinner is the perfect capstone to your whirlwind adventure through Portugal, Spain, and Morocco.
Travel to Portugal, Spain, and Morocco with Ker & Downey
Contact a Ker & Downey designer to customize your own journey through Portugal, Spain, and Morocco, and read more about the seasonality and pricing in Southern Europe. For even more travel inspiration, follow us on Instagram, Facebook, and Twitter.