Best of Turkey
10 Days / 9 Nights
Republic of Türkiye


History, Tradition & Luxury Converge
Ancient traditions, captivating history, and uncompromising luxury converge on this 10-day Turkey luxury tour by Ker & Downey. See the very best of Turkey, from the bazaars of Istanbul to the artisans of Cappadocia. Cap it all off with the ancient sites and hidden villages near Kuşadası and the enchanting waters of Bodrum.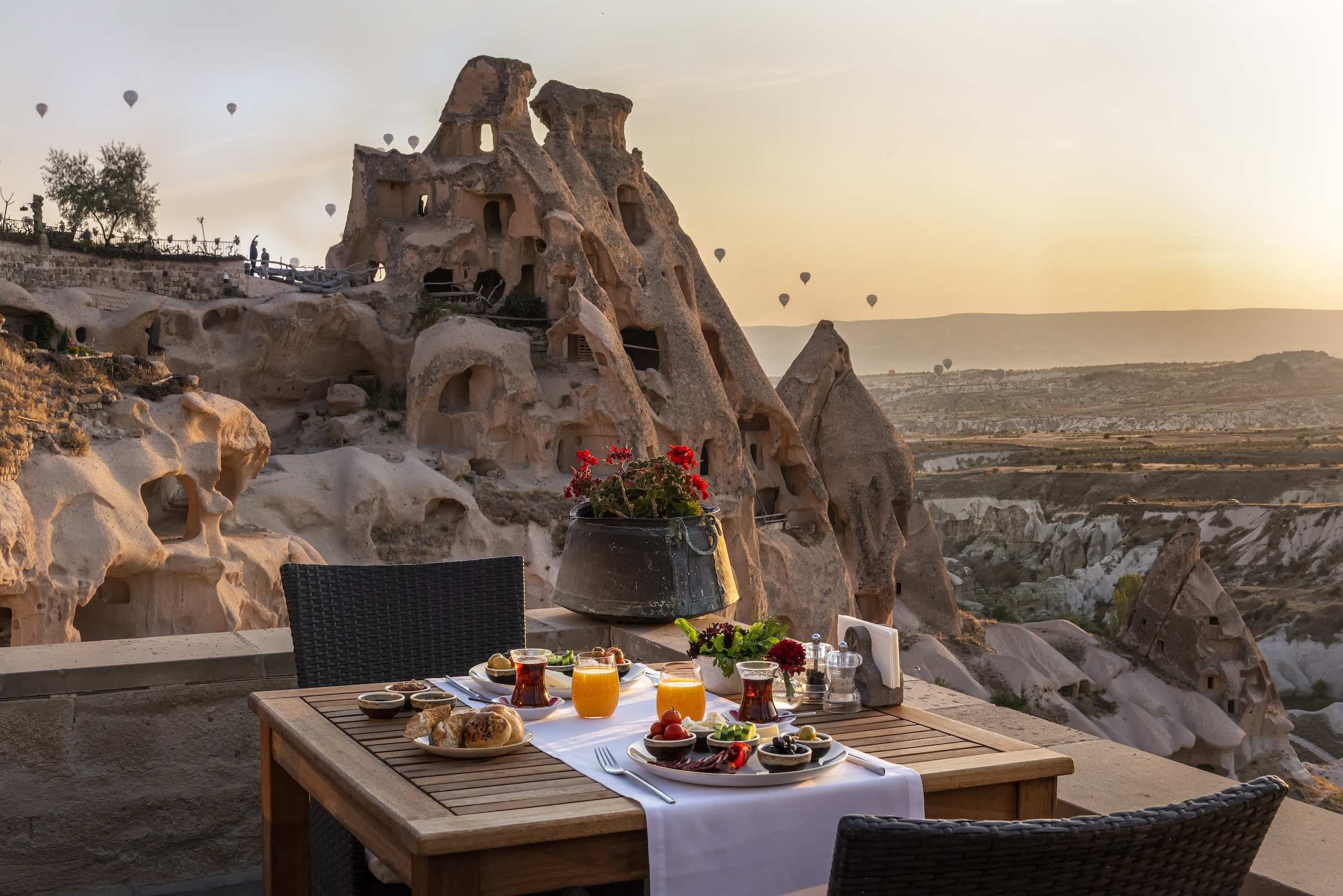 Your Turkey luxury tour first begins with three days in Istanbul. Your luxury hotel is located in the heart of the city and is therefore perfectly placed for exploration. A full day tour reveals Istanbul's most iconic sites, including the Hagia Sophia, Topkapi Palace, the Blue Mosque, and the Hippodrome. You will also have time to peruse the many stalls at the Grand Bazaar and Spice Bazaar. Then step back in time amid the antique shops of Çukurcuma. The highlight of your time, however, is a traditional ebru (paper marbling) class.
Next, continue your tour of the best of Turkey in Cappadocia. With a private guide, view the "lunar landscape" up close. This includes the rock formations in Devrent Valley, the cave dwellings of the Zelve Open Air Museum, the Pasabag "fairy chimneys," the famous Göreme Open Air Museum, and the Kaymaklı Underground City. For a glimpse into the region's traditions, enjoy a special pottery making class with a local artisan. Finally, enjoy lunch with a local family in their home, and learn how to cook regional cuisine using their family's secret recipes.
Next, your Turkey luxury tour explores the quaint villages and ancient sites around Kuşadası. Upon arrival in Izmir, enjoy a walking tour of Şirince ("pretty"). Wander the narrow streets of this charming village where women sell handcrafts and olive oil. You will also visit the close-knit locals of Kirazlı, the first eco-agricultural village in Turkey. While in Kuşadası, you will also have a chance to visit the Oleatrium, the Olive and Olive Oil Exhibition Gallery, to learn about the history of olive oil culture here. Of course, no tour to Turkey is complete without a private tour of Ephesus and the iconic Terrace Houses.
Lastly, conclude your Turkey luxury tour along the waters of Bodrum. En route to Bodrum, visit the ruins of Priene, the Temple of Apollo at Didyma, and the temple at Euromos. Spend the final leg of your trip mostly at leisure, soaking in the maritime wonders of Bodrum. However, Ker & Downey has set aside some time to visit Bodrum's surprising Museum of Underwater Archaeology. This collection is housed in a former castle and contains many artifacts salvaged from shipwrecks in the surrounding waters.
Book a Turkey Luxury Tour
Contact a Ker & Downey designer to customize your own Best of Turkey luxury journey, and read more about the seasonality and pricing in Southern Europe. For even more travel inspiration, follow us on Instagram, Facebook, and X.