Beautiful Balkans
14 Days / 13 Nights
Croatia, Montenegro & Albania


Intrepid & Intimate Luxury Travel
Experience luxury travel to Croatia, Montenegro, and Albania on Ker & Downey's Beautiful Balkans tour. The south-eastern region of Europe is so often overlooked by travelers searching for bigger cities and busy coasts. But the Balkans are a quiet corner ready to be explored by intrepid adventure-seekers wanting to experience a slice of Europe that isn't frequently visited.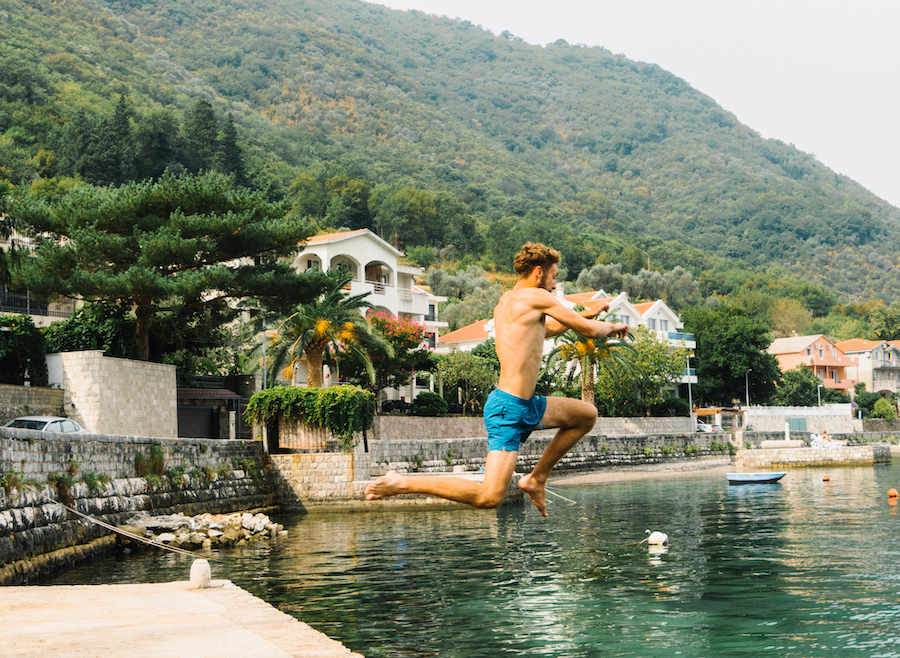 Zagreb
Luxury travel to Croatia begins first in Zagreb, a city with rich history dating back to the Roman times. There's so much to see in Zagreb. Indeed, it has the most museums of any other city in the world. Also, don't rush your coffee; you will want the time to sip and take in the Medvednica mountain range and Sava River views.
Zadar
Then venture to Zadar, a Mediterranean haven. Outside the city, the landscape is just as appealing. Nearby, Plitvice Lakes National Park is a heaven of lakes, waterfalls, and woods. While here, keep an eye out for deer, bears, wolves, boars, and rare birds.
Luxury travel to Croatia always is best appreciated by boat. Sail to hidden beaches, caves, and local islands (there are more than 100) then jump out of your private boat into the crystal clear sea.
Split
Next up on your Beautiful Balkans tour is Split, the second largest city in the country. This gem is an attractive blend of past and present. As always on any Ker & Downey trip, let a private guide lead you through its wonders, including the Diocletian Palace's narrow streets.
Dubrovnik
And of course luxury travel to Croatia is especially incomplete without a sampling of the country's cuisine. Roll up your sleeves in a traditional Dalmatian cooking class. A wine tasting at a vineyard near Korčula is just the treat you need before finishing off your Croatian portion of the journey in Dubrovnik. The "Pearl of the Adriatic" is a UNESCO-listed treasure of Baroque, Gothic, and Renaissance architecture. Catch your breath as the cable car rises above the city. If you watch Game of Thrones, you'll recognize the view.
Budva
Then continue your Beautiful Balkans tour in Montenegro. Montenegro is a tiny nation, but it's a big hitter when it comes to natural sights. From you accommodations in Budva, one of the oldest settlements in the Adriatic, take in all this small-but-mighty country has to offer. Picture this: pretty coastline, glassy lakes, picturesque parks, and snow-capped mountains. You will feel as though time has stood still in the sleepy 17th-century fisherman's village of Perast. Moreover, Kotor's medieval architecture put it on UNESCO's list of World Natural and Cultural Heritage Sites. St. Tripun Cathedral, built in 1166, serves as a monument of Roman culture rising against a backdrop of craggy mountains.
Finally, arrive at the last stop on Ker & Downey's Beautiful Balkans itinerary: Albania.
Tirana
Your first overnight will be in Tirana, a city encompassed by Dajti Mountain on one side and the coastal plain on the other. But don't miss out on stops en route to visit Rozafa Castle near Shkodër and the Ethnographic Museum of Kruje. We recommend carving out additional time to shop for handmade rugs and alabaster handicrafts in the Old Bazaar of Kruje.
Saranda
And while Albania might not be the first place you think of when it comes to beach time, Albania's Riviera is something to see. A lucky few (including you) will discover just how gorgeous it really is. In Sarandë, silky sand meets sea in varying shades of turquoise, emerald, and cobalt. Indeed, it's nearly unfathomable to think that there aren't throngs of tourists vying for every available sunny spot. One of the many highlights here is a dinner with a view at Likurs Castle, built in 1718 during the times of Ottoman ruler Ali Pasha.
Berat
Finally, conclude your luxury travel to Croatia, Montenegro, and Albania in Berat. Berat shows off Albania's multi-faith fabric, as minarets soar into the sky alongside Byzantine churches. While here, enjoy lunch in a traditional restaurant and embark on a privately guided tour of the city. The highlight of your time is a visit to the Fortress of Berat, which was built on a 260-meter cliff and is the world's only fortress in the territory in which people still live. The town-museum, included to the list of UNESCO heritage, is known as the "town of a thousand windows."
Visit the Beautiful Balkans with Ker & Downey
Contact a Ker & Downey designer to customize your own journey to the Beautiful Balkans, and read more about the seasonality and pricing in Southern Europe. For even more travel inspiration, follow us on Instagram, Facebook, and Twitter.