Aste Nagusia
6 Days/5 Nights
Spain


Celebrate Basque Culture
Celebrate Spain's Basque culture to the fullest on this exclusive six-day itinerary centered around the colorful and lively Aste Nagusia Festival, held each August. Witness the festivities on the streets of Bilbao before retreating to the sunshine and seafood of San Sebastián and Pasaia.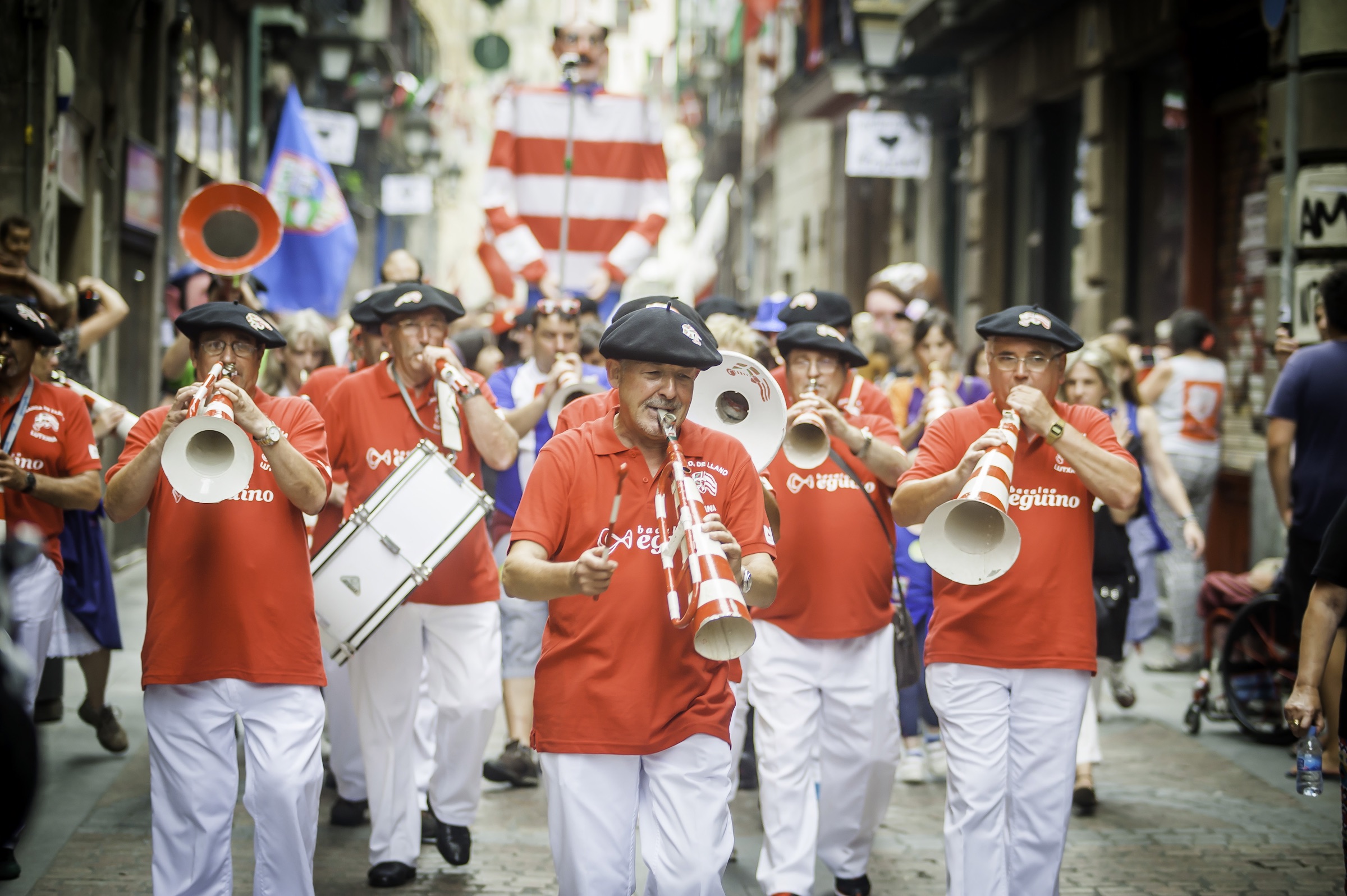 Your journey through Basque Country begins in Bilbao for an exclusive glimpse at the biggest festival of the year, Aste Nagusia, when Basque culture is on full celebratory display. From your luxury accommodations at the Gran Hotel Domine, set out for a behind-the-scenes encounter with the festival's parade of giants and pipers, traditional sporting events, folk singing, and tasty food stalls. You will also have the opportunity to participate in a public gastronomy competition featuring traditional Basque dishes, as well as a jai alai master class with a professional player. Experience the closing ceremonial fires from the best spot in town: aboard your private boat in the Bilbao Ria, where the symbolic Marijaia is eventually set ablaze.
Once the festivities are over, stick around in Bilbao for a private tour of the legendary Guggenheim Museum, a must-see landmark of the region. A day trip to Gernika (Guernica), reveals three-star Michelin dining and shepherd experiences, while Bilbao offers additional once-in-a-lifetime pleasures such as underwater wine cellars and a visit to the Rolls Royce Museum.
Travel eastward to the final stop on your Basque Country journey, San Sebastián, widely considered the culinary capital of Spain. Your exclusive room at the Hotel Villa Soro guarantees an elegant and timeless stay as you set out to explore the charming architectural Belle Époque of the city. Pasaia, a coastal fishing village nearby, offers a bit of maritime wonder in the form of old whaler boats and shipyards, where carpenters, blacksmiths, and ropers will likely recruit you to help with the day's work. After getting your hands dirty, set sail into the Cantabrian Sea to catch the main ingredient of your dinner, to be enjoyed at an amazing local seafood restaurant -- one last taste of Basque Country before your journey onward.
Experience Aste Nagusia with Ker & Downey
Contact a Ker & Downey Travel Professional to customize your own Aste Nagusia journey, or read more about the seasonality and pricing in Southern Europe. For even more travel inspiration, follow us on Instagram, Facebook, and Twitter