A Taste of Italy
10 Days/9 Nights
Italy


Quintessential Food and Wine Tour
A Taste of Italy is Ker & Downey's quintessential Italy food and wine tour. During this 10-day tour, Ker & Downey plates up the finest culinary delights and bottled vintages from Tuscany, Rome, and Sorrento. As always, Ker & Downey's seamless transfers, luxury villa accommodations, expert guides, and exclusive hands-on cooking classes allow you to savor every last drop of Italy's delectable art, culture, and cuisine.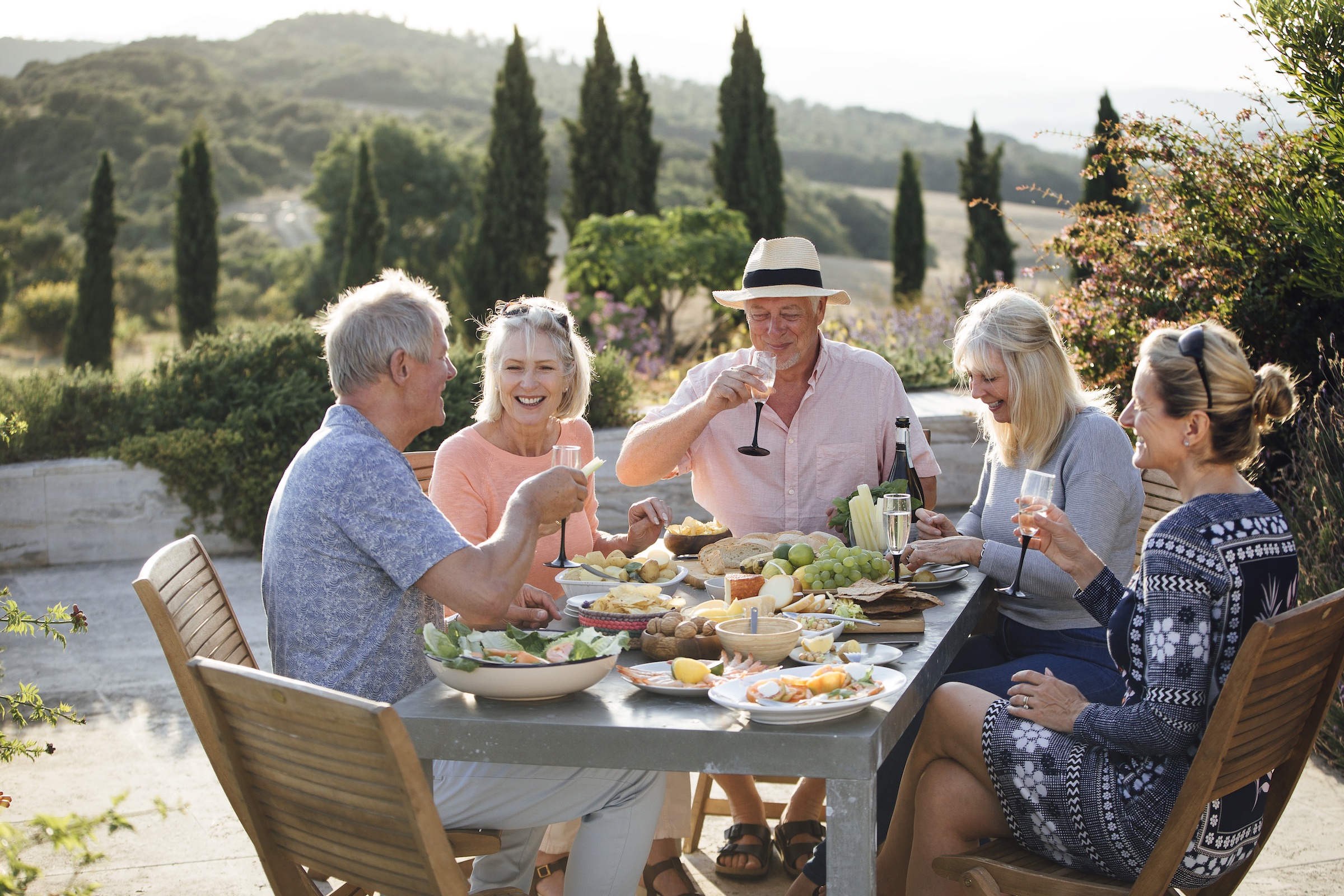 Your 10-day Italy food and wine tour begins at Villa San Paolo. Enjoy a special welcome spa treatment at the IRISPA Wellness Center, compliments of Ker & Downey. Of course, this relaxing introduction into Tuscan luxury is only the amuse-bouche of what is to come. Your entrée is a tasting tour through the region's famous wine and cheeses. All the while, sample the Brunello of Montalcino, the Pecorino of Pienza, and the Vino Nobile of Montepulciano. Cap off your stay with an in-depth cooking lesson to learn about the ingredients of the coveted Tuscan lifestyle.
Before proceeding to the Roman countryside, stop in Florence. While here, enjoy a guided tour of the masterpieces held within the walls of the Uffizi and Accademia galleries.
Next, your art-filled day culminates with your arrival at Villa Grazioli. This aristocratic villa serves as your accommodations during your time in Rome. Continue your Italy food and wine tour by exploring the beauty of the Castelli Romani, a collection of wine-producing hill-towns outside of Rome. They are well known for their porchetta, Frascati, fresh produce, and volcanic lakeside views. You will also have the chance to embark on full-day guided excursions to Tivoli and the ancient architectural marvels of Rome.
The finale to your Italy food and wine tour lies south along the Amalfi Coast in Sorrento. From your luxury accommodations at Grand Hotel de la Ville, enjoy day trips to Pompeii and Atripalda.
While here, partake in an authentic Neapolitan pizza making class and a taste of the archaeological wines of Mastroberardino. This family-run winery is currently recreating the ancient wines of Pompeii by replanting its vineyards and utilizing wine-making techniques of that period.
Your crowning experience in Naples is a behind-the-scenes tour through a pasta factory or dairy farm. Witness the production of pasta or mozzarella and sample the final product for lunch, your final taste of Italy before your flight onward.
Book Your Own Italy Food and Wine Tour 
This suggested itinerary is just one way to see Italy on your own customized Ker & Downey journey. Contact a Ker & Downey Travel Professional to personalize your own Italy food and wine tour, and read more about the seasonality and pricing in Southern Europe. For even more travel inspiration, follow us on Instagram, Facebook, and Twitter.