Your South African Safari Guide
While you can easily plan and book some vacations yourself, a South African safari is not one of them. A safari requires more involved details like inter-camp transfers and hiring a knowledgeable guide. What's more, an intimate knowledge of the different regions goes a long way in making sure you are getting the safari you've dreamed about. This South African safari guide will lay out some of the important questions to ask yourself as you are planning your safari.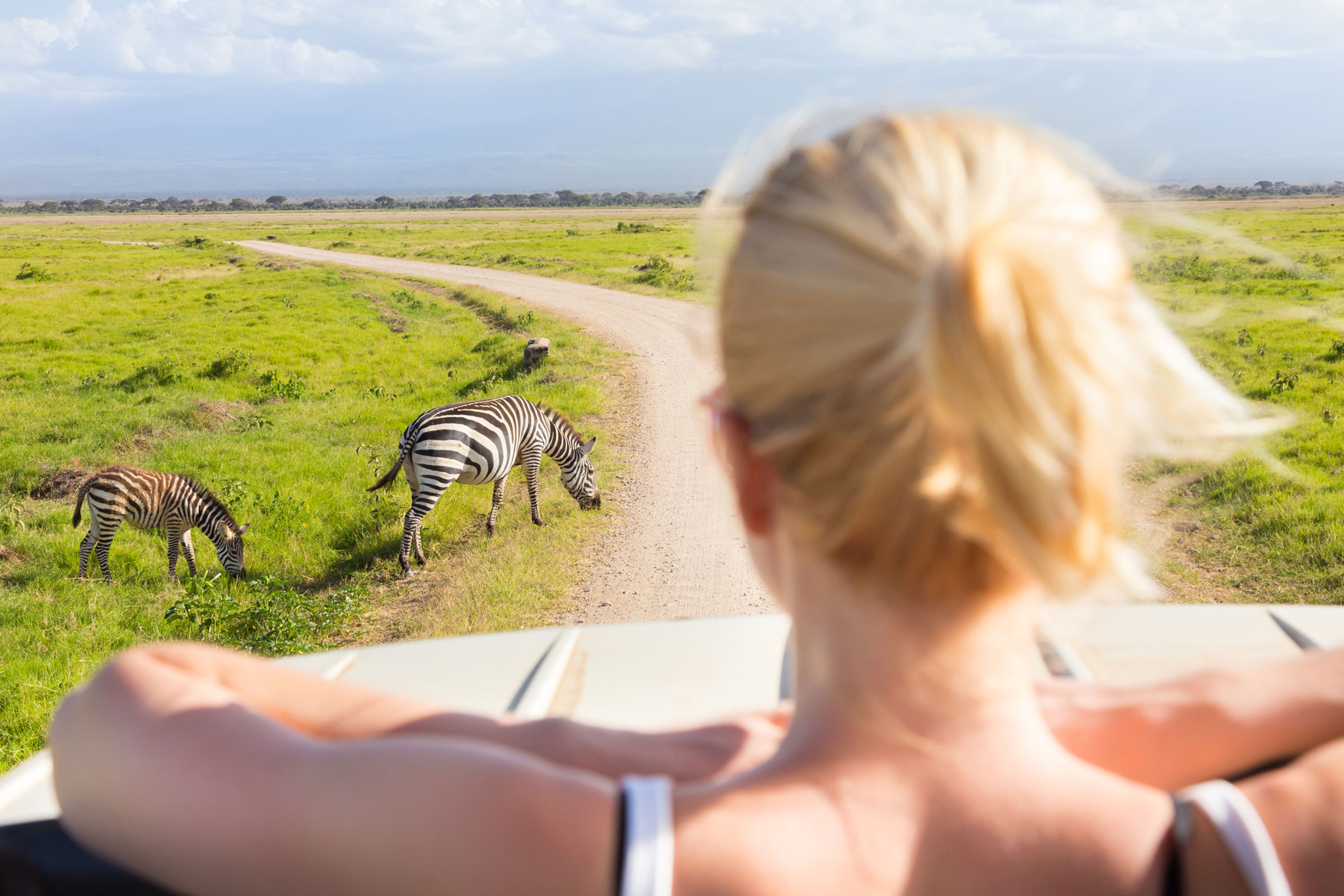 How to Plan an African Safari
So where do you start? If you are just starting to plan a South African safari and don't have an idea of what you want beyond that, go ahead and contact a Ker & Downey designer. They can walk you through the planning process and what you should be thinking about. They are experts with first-hand knowledge of South Africa because they travel there extensively. Their questions will help guide you in booking the best safari to meet your desires.
Everything You Need to Know About How to Plan a South African Safari
However, if you want to do a little research on your own before booking, here are some helpful questions to ask yourself.
When should I travel to South Africa?
How much time should I plan for?
Where should I go?
Who am I traveling with?
What should I pack?
We'll walk through each of these questions in more detail below.
When should I travel to South Africa?
South Africa is a year-round destination. When you go depends a lot on what you want to do and see. The typical South African safari season runs from April to September during the dry season when rainfall is low. It's then that you can see animals gather around the waterholes. However, a safari during the green season when the plains are lush and green is a photographer's dream season.
The Eastern Cape is lush and green year-round. However, the best time to visit is from late August until early May. In Cape Town, September through March is the best time to visit when the summer days are often dry and sunny.
How much time should I plan for?
We recommend at least ten days for safari, which includes your international flights. However, because of the length of time it takes to get to South Africa, and to account for jet lag, more time is always better.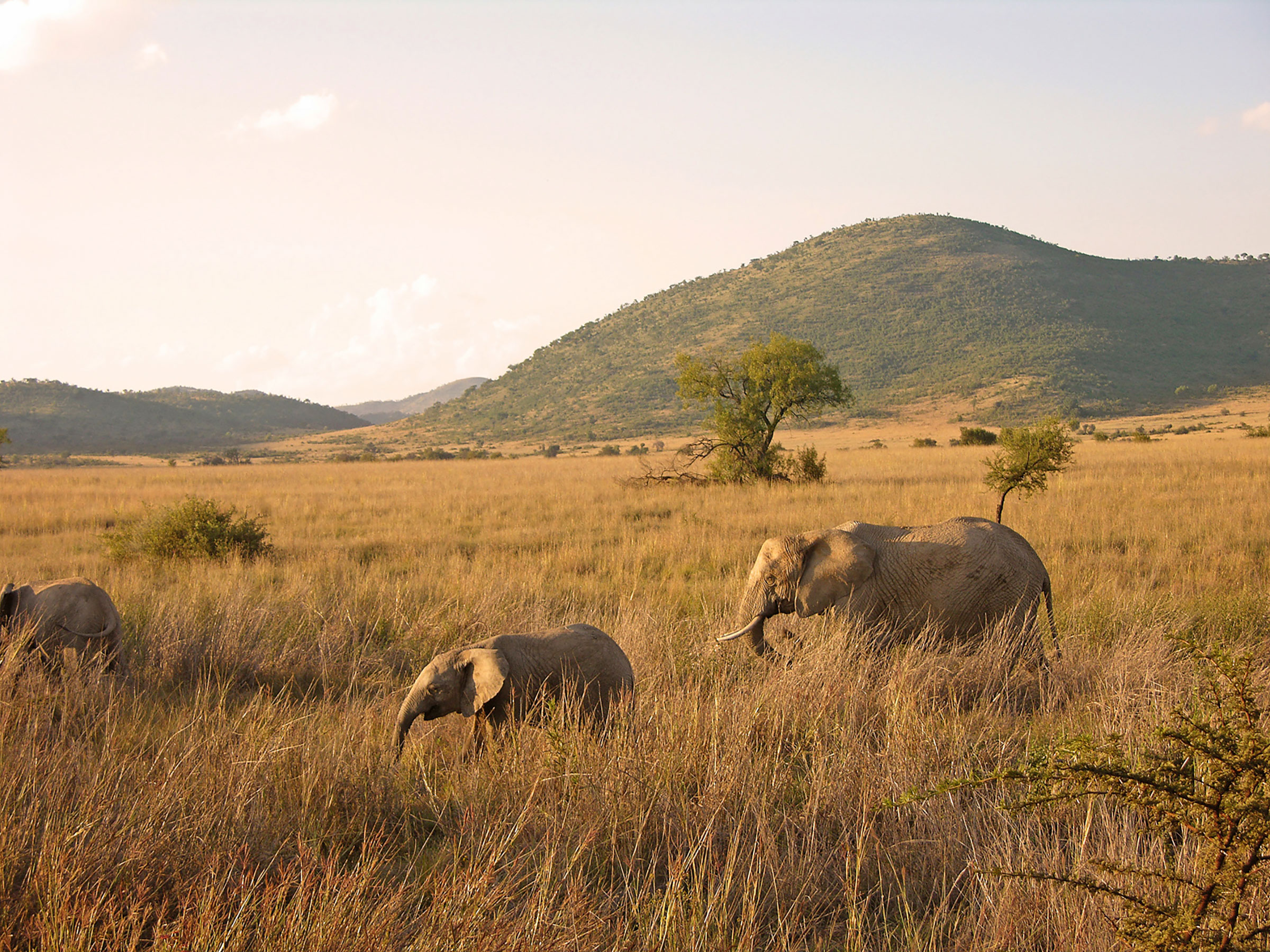 Where should I go?
There are a number of different parks and reserves in South Africa that make for an excellent safari. Where you go depends a lot on who you are traveling with. Some places allow young children on safari, while others do not.
Kruger National Park is a popular South African safari destination. It's one of the largest game reserves on the entire African continent and regarded as one of the best places in the world to spot leopards in the wild. Its 7,511 square miles are home to many zebras, elephants, giraffes, lions, buffalo, cheetahs, and hippos. Additionally, the endangered black rhino can be found in Kruger. There's a number of excellent, luxury safari accommodations in the Kruger area.
In the Western Cape, Grootbos Private Nature Reserve provides a different type of safari – think marine safari and a unique fynbos flower safari. From Grootbos Private Nature Reserve, it is easy to experience whale watching, diving with great white sharks, snorkeling with Cape fur seals. It also combines well will Cape Town.
On the other side of the country, the Eastern Cape offers a rarer safari experience, with the untouched feel its landscape offers. You'll have a chance to see all of the Big 5 within the area's mountains and rolling hills. It's also a malaria-free region, making it a great South African safari option for families.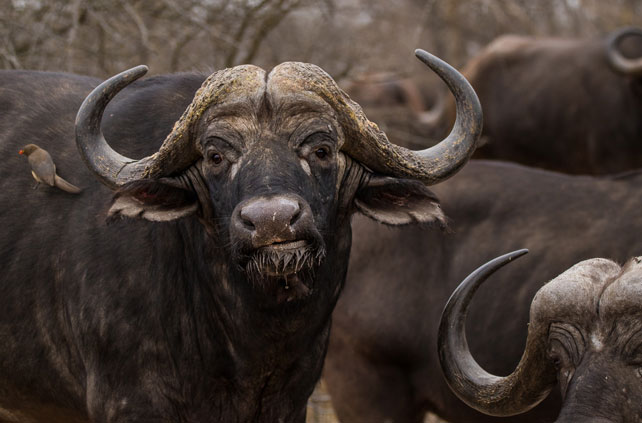 Who am I traveling with?
Are you traveling with just your spouse or with children? Are your children young and require the help of babysitting services during a safari? Or are they older and participating in safari activities? Perhaps you are traveling with multiple generations. One of the great things about working with a Ker & Downey designer is their ability to recommend safari properties and activities to accommodate each and every type of traveler.
What should I pack?
Hopefully, after reading through all the information in this South African safari guide, the last question you are asking yourself is, "What should I pack?" We get this question a lot. So we've outlined and linked up some of our favorite things to pack for a South African safari in our men's and women's packing guides. Amazon is a great place to start, but we also suggest places like REI or your favorite outdoor outfitter.
After the year spent at home, we are starting to see more clients travel to South Africa. We've even sent two of our own there already. You can read more about their experience and what it's like to travel to South Africa right now on our South African safari guide to traveling during the pandemic.