The Good Outdoors
An Inspirational Trip to the Scottish Highlands
If being outside is good for your health, then a trip to the Scottish Highlands serves up the best kind of medicine.
By Haley Beham
A quick Google search on the health benefits of being outside brings up a number of reasons to head outdoors. Besides the dose of daily vitamin D, being outside boosts your energy, mood, and immune system; enhances your creativity and helps you focus; melts away stress; and fights against depression.
Unlike the United States, Scotland has the right to roam, which means its citizens and visitors have access to enjoy the Scottish lands and waters, regardless of who owns them.
In search of a creativity recharge and the chance to relinquish some of the everyday life stressors, I packed my bags for a trip to the Scottish Highlands with the promise of outdoor adventure.
Admittedly, I was a bit nervous about the intensity of the hiking and biking involved with my planned itinerary. However, I soon discovered that outdoor adventure in Scotland is less about strenuous activity and more about experiencing the abounding natural beauty.
In Inverness, I reached a small dock on Loch Ness. There, I was provided with a fully waterproof suit to wear for my zodiac transfer to Urquhart Castle. Before gunning the engine, my guide Tony shouted, "Hold onto your breakfast!" We zipped down the loch past shorelines covered with trees where only a few houses dotted the landscape. After a few donuts on the loch, our journey continued to the castle ruins, which sit on a rocky promontory.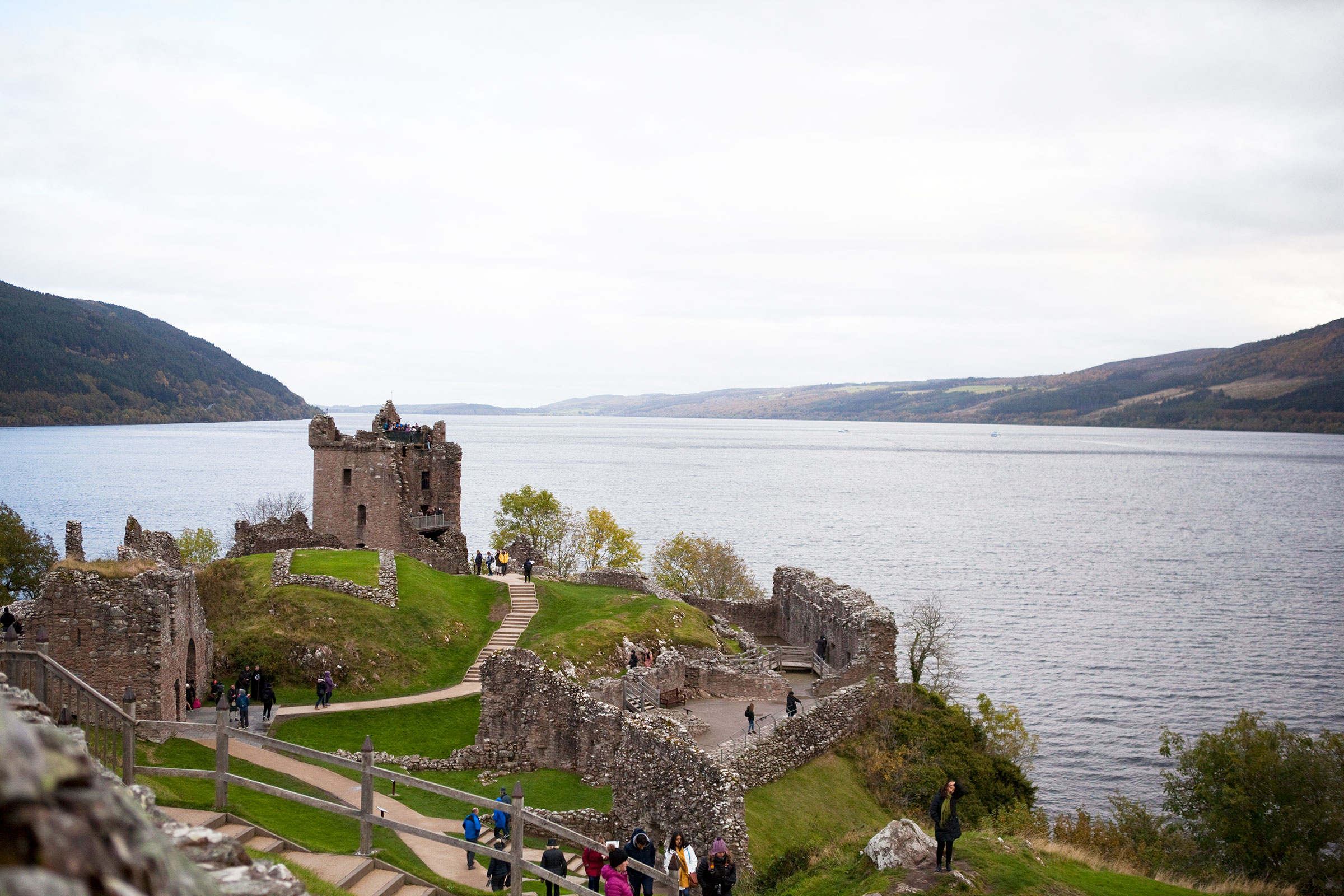 Following a bit of exploration, a small country lane led us to Glen Affric, where a table set with tea, coffee, and scones with clotted cream and jam awaited us.
I only had a short amount of time to enjoy my refreshments before being fitted with my bike and helmet for our 19-mile bike ride through the Scottish countryside.
It was beautiful, but it wasn't until we arrived at Kinloch Lodge in Sutherland that I really began to take in my breathtaking surroundings.
Kinloch Lodge is just one estate in Wildland's expanding portfolio of Highland properties. Its owners Anne and Anders Holch Polvsen are the largest private landowners in Scotland. They have a 200-year vision for rewilding the Highlands and have already seen success with greater wildlife diversity and regeneration of the Caledonian pine forests. Their lodges each have a Scandi-Scot design aesthetic, which is both cozy and cool. Think moody wall colors and clean lines paired with soft furs tossed over leather and bentwood chairs.
Next it was time to stroll through the trees with a downhill trek to the river. The distinctive peaks of Ben Loyal and a backdrop of a white, overcast sky followed me every step. Along the way, my guide Myles stopped to speak about the mushrooms or trees we passed on the path. Before I knew it, dark grey and blue clouds began to roll in. I stopped to put on my rain pants as the winds started to pick up and rain began to fall.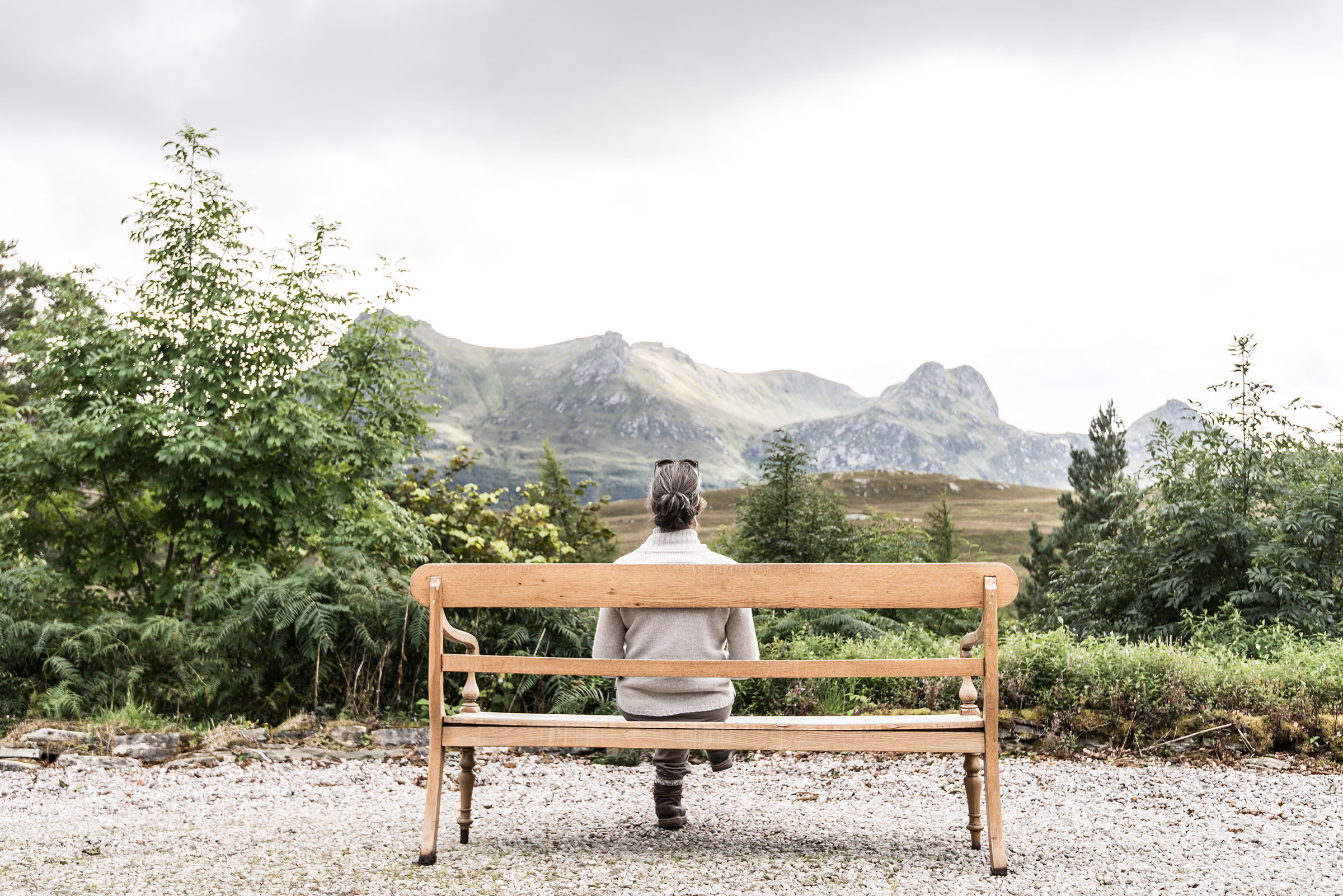 We were heading towards a bothy (an old shepherd's cottage), where the promise of a warm lunch spurred me on through 50-mile per hour winds. At one point I started chuckling to myself. A gust of wind nearly knocked me over. But even in the wind and rain, this was the most fun I'd had in a long time. I could feel the weight of everyday pressures lifting.
The bothy's long table filled with a hearty spread of meats, cheeses, breads, and warm soup was a welcome sight. A warm fire was crackling in the fireplace at one end. On the other end, a picture window framed the loch outside.
That evening at the lodge, I felt myself further unwinding. After a delicious dinner at nearby Lundies House, I came down to the sitting room sans shoes, (apparently a normal thing for guests at Kinloch) and curled up in a chair next to the fireplace. The room was lit by the soft glow of candles and the fire crackling beside me. There were sweets set on the table and teapots filled with hot tea. The liquor cabinet was also available. I cupped a mug of tea with two hands and slid back into my chair. In that moment, I embraced the comfort and peace enveloping me.
On yet another memorable day, we set out from Glenfeshie, a favorite home of the Polvsens. The skies were overcast, but I witnessed a shift in weather during the hike. I turned to see a full rainbow stretching across the horizon. Then, as the weather tends to do in Scotland, it shifted again. A light rain began to fall just as a picnic lunch was served. For protection, we sat huddled under the broad branches of a grouping of trees looking out into the fields where we could see three white horses grazing. Myles pulled out his copy of "The Living Mountain" by Nan Shepherd and read the following passage while we ate:
"Yet often the mountain gives itself most completely when I have no destination, when I reach nowhere in particular, but have gone out merely to be with the mountain as one visits a friend with no intention but to be with him."
The night before I departed the Highlands, I sat in front of the fireplace at Killiehuntly Farmhouse letting the heat warm my back. As two musicians serenaded us with traditional Scottish tunes I was completely enchanted by how perfect the moment felt.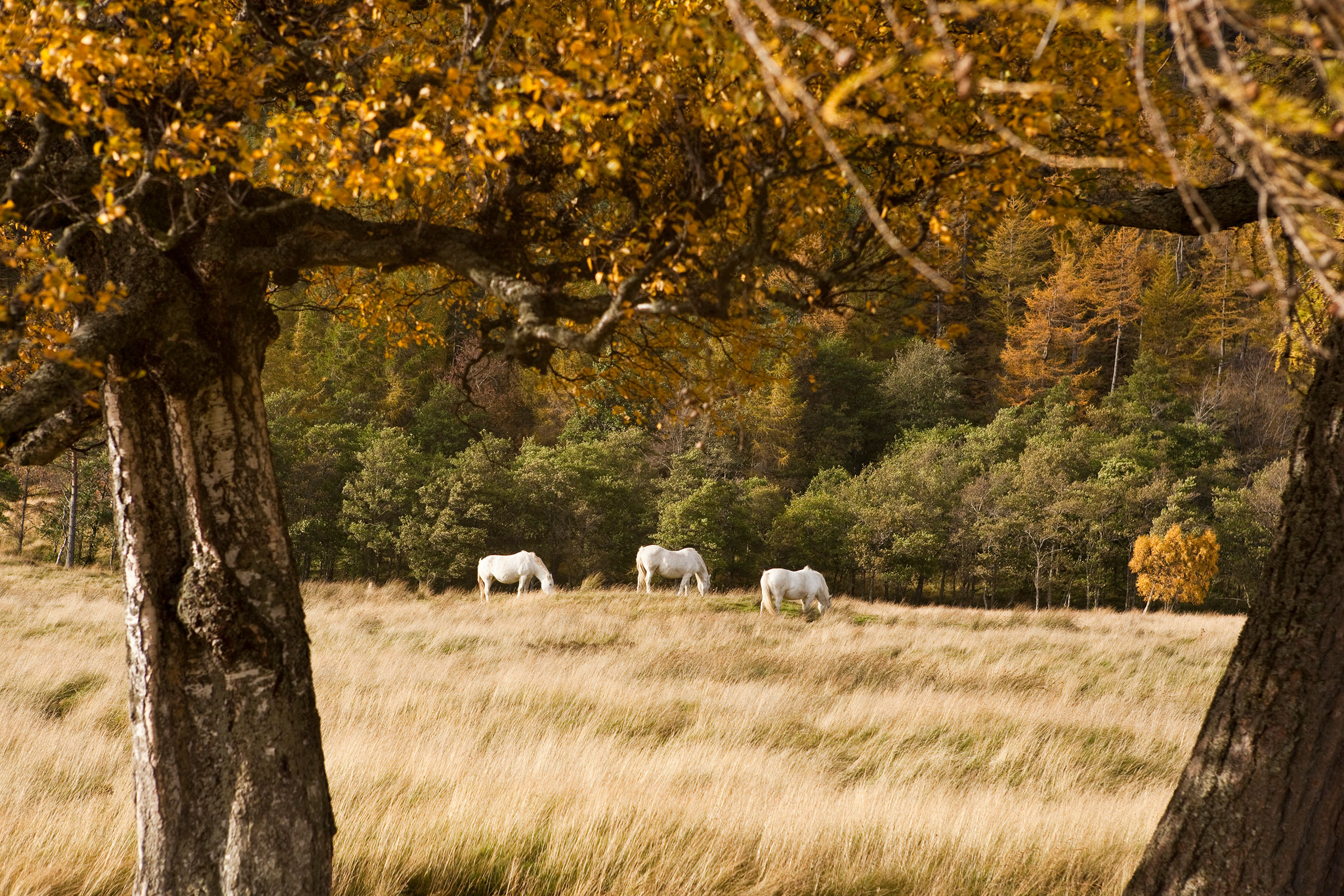 Scotland had captured my heart and soul. It had given me the best medicine of all.
Pro Tip: In Scotland, there's no such thing as bad weather, just bad clothing. Be sure to dress in layers and keep a pair of rain pants in your daypack to pull out when it starts to rain.
Visit Scotland with Ker & Downey
To start planning your trip to the Scottish Highlands, contact your destination specialist. For more travel inspiration, follow Ker & Downey on Instagram.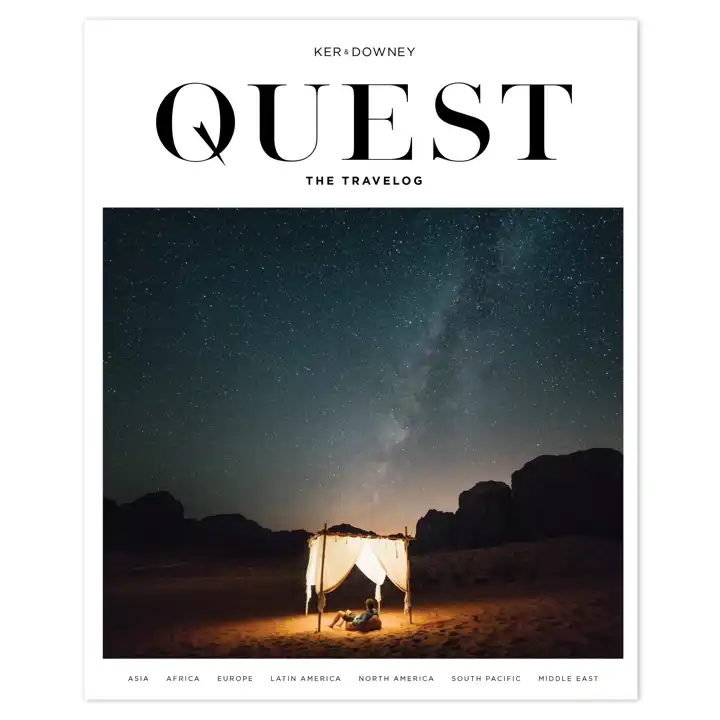 The Travelog
Quest Magazine
Dedicated to the experiential style of Ker & Downey travel, QUEST Magazine features eye-opening content that focuses on unforgettable experience, unheard-of destinations, and the very best our world has to offer. Each issue is packed with insider information, what's new in the world of travel, and editorial pieces that focus on our global culture, philanthropy, and transformative travel.
Read Issue 13