Mythical Journey
Travel to Southern Iceland
Trading in her safari attire for winter gear, Ker & Downey's Nicky Brandon travels to southern Iceland, the Land of Fire and Ice.
As told to Haley Beham for Quest Magazine
A Texas transplant by way of Tanzania and Botswana, I've grown accustomed to the warmth of Africa and the Lone Star State. But in November 2018, I packed a bag of the warmest clothes I own and decided to travel to Iceland to discover why everyone is flocking to this Nordic island nation in the North Atlantic.
Even though Iceland has become a very popular destination in the last decade, Reykjavik's Keflavik International Airport is small by international standards — about 10 million visitors passed through the airport in 2018 compared to Houston's Bush Intercontinental Airport, which saw 33 million. It's modern and easy to navigate, and a welcome change from larger, crowded airports. This makes travel to Iceland so much easier.
Like its airport, Reykjavik's population is small for a capital city; only 330,000 people live here, so it's no surprise that the locals are warm and very friendly. You'll find that most people speak English fluently, and menus at many restaurants are written in both English and Icelandic. But Iceland's biggest draw is its natural beauty.
Everyone wants to see the golden circle in southern Iceland, and for good reason. It combines the best of the country — beautiful landscapes, geysers, and magnificent waterfalls. As such, it can be crowded. But there's much more to see and do beyond the Golden Circle. Iceland offered me so many ways to explore: a private helicopter ride over the glaciers for a panoramic view of the landscape; puffin viewing and whale watching from a luxury yacht; caving in a lava tunnel; and scuba diving in the clear waters at Silfra, the only place in the world you can touch two tectonic plates at once.
The weather can change at a moment's notice, and with it, the itinerary. To truly enjoy your time, flexibility is key.
I traveled to the Valley of Thor (Thórsmörk) via Land Rover. The valley is a striking landscape, surrounded by high mountains, glaciers, and birch forests. Once there, I set off on a hike into the long and narrow canyon of Stakkholtsgjá and was rewarded with a beautiful waterfall at the end.
On the edge of the valley I stopped by the Lava Centre, Iceland's brand-new interactive museum which dives deep into the history and creation of Iceland over millions of years. It's a fascinating way to learn about the country's distinct geology and includes both an earthquake simulator and a fog of smoke designed to resemble volcanic ash.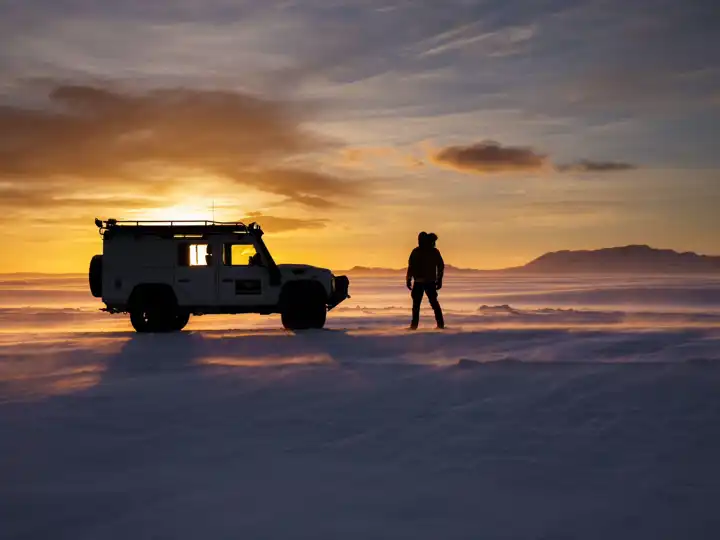 Trading in the Land Rover for something a little bigger, I jumped into a Super Jeep — a massive, yet surprisingly comfortable mountain vehicle created specifically for traveling off-road, over glaciers, and through glacial rivers. After traversing the icy landscape, I hopped onto a snowmobile to explore a private concession on the Mýrdalsjökull glacier in the southern Icelandic highlands. Beyond the blanket of white snow on the glacier, you can see both the stark black sand beaches of the southern shore and Eyjafjallajökull volcano.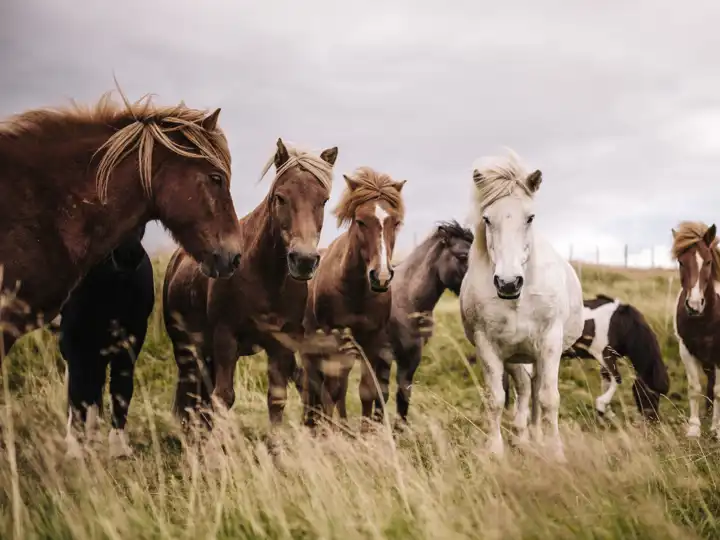 Wanting to explore the scenery at a slower pace, I saddled up on an Icelandic pony. These small, but sturdy equines are famous for the tölt, a special trot unique to Icelandic ponies. To keep the breed pure, no other members of the horse family are allowed into Iceland, a practice dating as far back at 982 A.D. And once ponies leave the country, they aren't allowed back in.
With so many ways to see Iceland, you'll want to spend at least five days here. Just note: the weather can change at a moment's notice, and with it, the itinerary. To truly enjoy your time, flexibility is key.
Where to Stay
In Reykjavik, stay at the Sandhotel, a charming boutique hotel combining three houses that date back to 1929, with a bakery run by descendants of the original shop. It's located on a lively street in Reykjavik's entertainment, cultural, and culinary center.
For a true local experience, make your base at Skálakot Manor Hotel, a working farm-turned-hotel in southern Iceland. Surrounded by stunning countryside and views of the North Atlantic Ocean, the manor, run by seventh-generation family members, feels like home.
Without a doubt, spend the last night of your journey at The Retreat at Blue Lagoon. As the name suggests, it's located in the heart of Iceland's iconic Blue Lagoon. The famous natural pool draws crowds, but a stay at The Retreat will allow you to experience the healing waters in a more personal and secluded way. Don't miss dinner at the famous Lava Restaurant. It's built into the side of an 800-year-old lava cliff overlooking the lagoon and serves up seven courses of Icelandic dishes paired with wine.
Pro Tip!
In southern Iceland, plan to have lunch at Friðheimar, a tomato greenhouse serving up just about anything you can imagine — with tomatoes. 
Travel to Southern Iceland with Ker & Downey
Ready to travel to Iceland? Then contact a Ker & Downey designer to start planning your journey. In the meantime, follow us on Facebook, Instagram, and X for daily travel inspiration.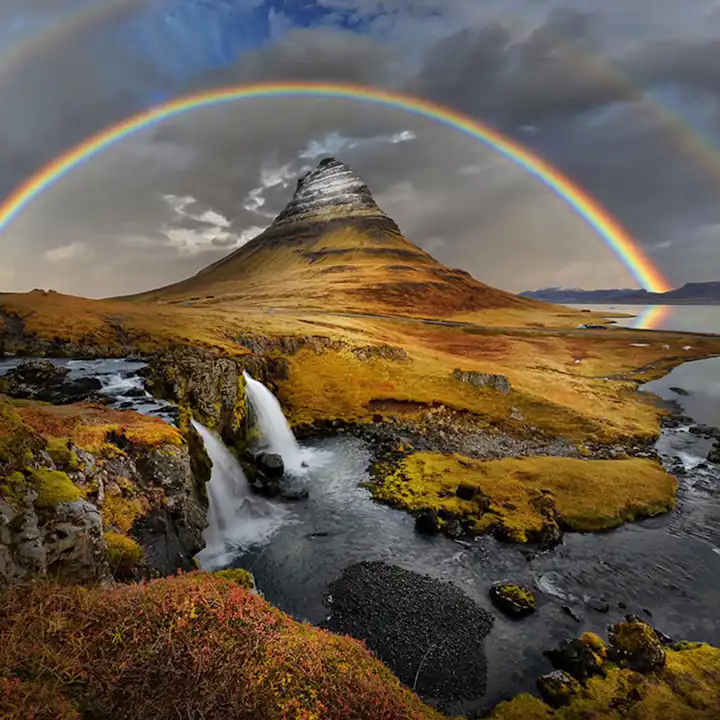 The Itinerary
Southern Iceland Summer Adventure
Embark on a weeklong Southern Iceland Summer Adventure with Ker & Downey to discover the country's famous natural landscapes, from the Golden Circle to the Blue Lagoon. Trekking, caving, and off-roading: this Iceland luxury tour invites your inner adventurer to come out and play.
See the Itinerary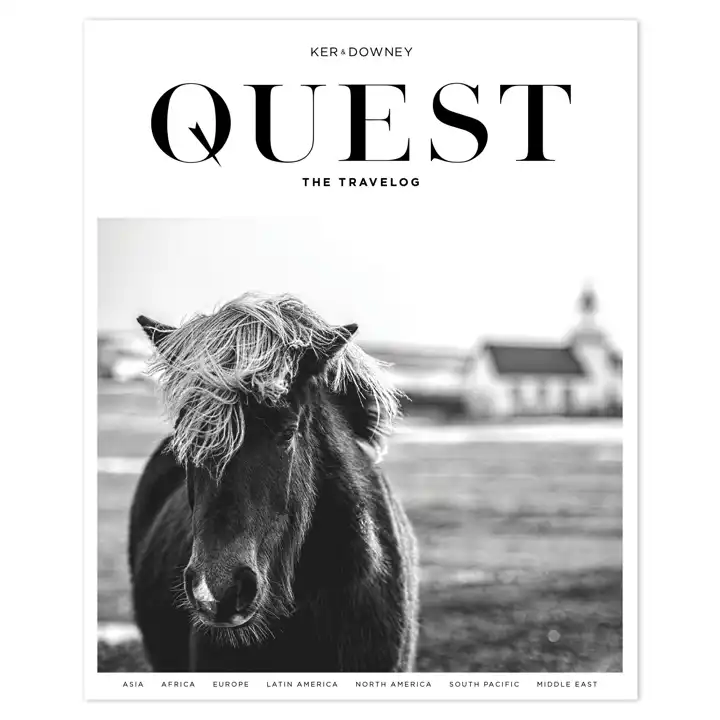 The Travelog
Quest Magazine
Dedicated to the experiential style of Ker & Downey travel, QUEST Magazine features eye-opening content that focuses on unforgettable experience, unheard-of destinations, and the very best our world has to offer. Each issue is packed with insider information, what's new in the world of travel, and editorial pieces that focus on our global culture, philanthropy, and transformative travel.
Read Issue 11