No Man is an Island
As Seen in QUEST Magazine
No man is an island, Entire of itself; Every man is a piece of the continent, A part of the main. – John Donne
Social impact travel is a growing term in the travel industry. This new trend focuses on making a positive impact on local communities through discovering and respecting local cultures and the environment. Here are four of Ker & Downey's partners and how they are making a difference in their community.
By Haley Beham
Humans were not created to live in isolation. 2020 and most of 2021 have really certainly made that point clear. We thrive in communities that build up and support each other. While some communities are location-based, like the neighborhood or village you live in, others are interest-based. We are all part of the travel community.
At Ker & Downey, combining a passion for travel with compassion for people is part of our ethos.  The local communities surrounding safari properties and conservation efforts are deeply entwined. When local communities receive tangible benefits from safari operations and employment at properties, they have a stronger desire to conserve the land and wildlife.
With our offices in Katy, Texas, we can't always know the tangible benefits that communities need most. That's why we love supporting our partners on the ground in the destinations we travel to. They are able the be the hands and feet to the local communities.
Here's how four of our partners are putting tourism dollars to work, even during the pandemic, and making a difference in their communities.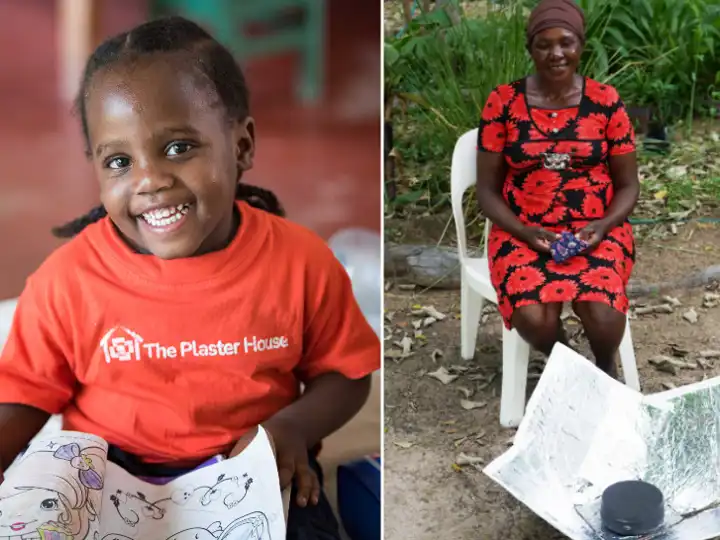 Nomad Tanzania Trust, Tanzania
Healthcare Resources and The Plaster House
Take care of the people and the wildlife will take care of itself; this is the belief that drives Nomad Tanzania's conservation efforts. Before making a meaningful contribution to the conservation of wildlife, they strive to meet the needs of their neighbors first. One tangible way they do that is through improving basic healthcare resources in the remote villages many at Nomad call home.
Through health education and awareness campaigns covering basic sanitation, safe water use, and child nutrition, they are equipping communities with the knowledge to protect and take care of themselves. They also support rural village clinics with essential medicines, access to vaccines, and mosquito nets that protect the most vulnerable from malaria.
Beyond addressing basic healthcare needs many of us take for granted, they partner with The Plaster House. Based in Arusha, The Plaster House provides corrective, orthopedic, plastic, and neurosurgery for disabilities such as cleft palate and clubfoot. These are unquestionably life-changing operations for the children and their families.
GREAT PLAINS CONSERVATION, BOTSWANA
Solar Mamas
Estimates say only 35% of the households in the remote regions bordering the Okavango Delta have electricity. To help bring electricity to the rural villages, and to empower women to become entrepreneurs, Great Plains Conservation identified nine women from five local villages to attend a six-month solar power training program in India through Barefoot College International. Over six months, the women, most of whom are illiterate, learn to build, install, and maintain solar panels and batteries. Then they take their knowledge back and provide electricity to their villages.
It's Great Plains Conservation's hope to continue recruiting a new class of women each year to complete the training. Eventually, they hope to expand into Kenya and Zimbabwe. In doing so, they'll bring electricity to off-the-grid villages, reduce poverty, and empower women in each of the destinations where Great Plains operates.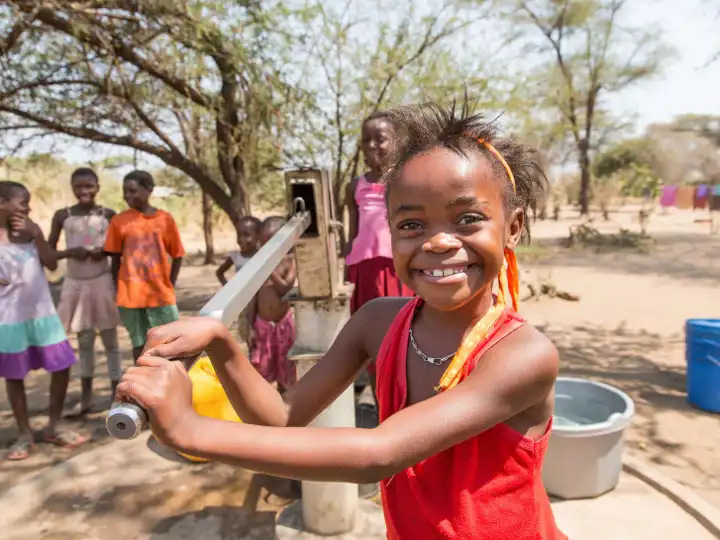 The Bushcamp Company, South Luangwa, Zambia
Commit to Clean Water
Since 2009, The Bushcamp Company has sponsored, funded, and organized projects to promote better education, health, and employment for the local people who live around South Luangwa National Park, where the company operates six safari properties. Their projects include planting trees and providing 2,900 meals to children at school each day.
The Bushcamp Company introduced the "Commit to Clean Water" project in 2014. It is estimated that in Africa alone, over 345 million people do not have access to clean water. The burden of collecting water falls on women or children particularly, who spend hours collecting water, often from crocodile-infested rivers.
Through the project, they are tapping into clean water deep below the Earth's surface by drilling deep boreholes and providing central pumps to supply safe, clean drinking water to thousands of people in the local villages. By the end of 2021, The Bushcamp Company will have drilled 156 boreholes. Approximately 42,000 people a day have clean, safe drinking water because of the project.
"It is estimated that in Africa alone, over 345 million people do not have access to clean water."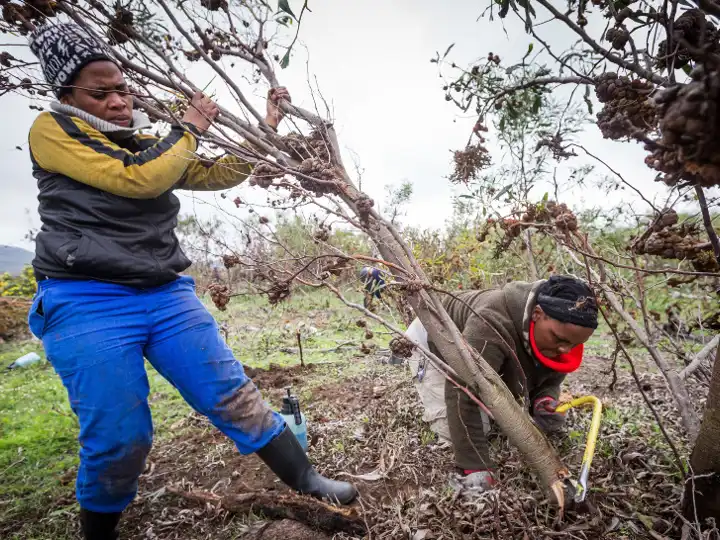 Grootbos, South Africa
Green Futures
The Grootbos Foundation's mission is to conserve the Cape Floral Kingdom and improve the lives of the local communities in sustainable ways through ecotourism, enterprise development, sports development, and education.
One way that they do that is through Green Futures College, which offers an Eco-Tourism and Hospitality curriculum to 12 unemployed young adults each year. Through Green Futures people from the local community are trained and find work in fynbos landscaping and horticulture, equipping them to create a sustainable income for themselves and their extended family. During their training, they learn to propagate endemic fynbos plants and indigenous trees at the Green Futures Nursery. They sell the plants. Then they reinvest the the funds generated from the sale of the plants back into the project.
At the end of their schooling and training, each student graduates with an internationally recognized Lobster Ink certification, a highly-sought-after certification in the eco-tourism sector.
Social Impact Travel – How You Can Travel More Sustainably
At Ker & Downey, social impact travel isn't a new trend. It's how we've always traveled. To support our partners, include a stay at one of their properties on your next Ker & Downey journey. Contact a Ker & Downey designer to start playing your journey. Meanwhile, for daily travel inspiration, follow us on Instagram and Facebook.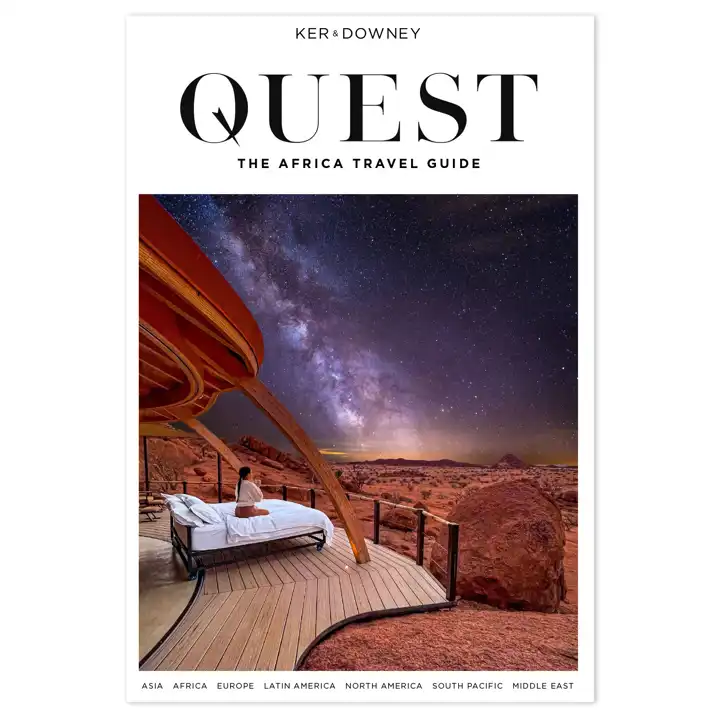 The Travelog
Quest Magazine
Dedicated to the experiential style of Ker & Downey travel, QUEST Magazine features eye-opening content that focuses on unforgettable experience, unheard-of destinations, and the very best our world has to offer. Each issue is packed with insider information, what's new in the world of travel, and editorial pieces that focus on our global culture, philanthropy, and transformative travel.
Read Issue 17