Mendoza Through the Grapevine
As Seen in QUEST Magazine
Take a sip by sip journey through Mendoza, Argentina, and discover much more than Malbec.
By Laurel Delp
The flight from Buenos Aires was early, but my driver was waiting for me at Mendoza city's small but modern airport. Winds were just kicking up as we left, turning onto Route 40, one of the longest highways in the world, for the three-hour drive to San Rafael at the southern end of Mendoza province, which lies in the center west of Argentina.
To the east, the Andes towered over our route. We passed towns marking the wine centers of Luján de Cuyo and the Valle de Uco, where vineyards were lined with walls of poplars. Wherever there were rivers and creeks, weeping willows were whipped in the wind and severed branches snaked across the road. The aspens bent gracefully, shielding the vineyards from the punishing gusts. Occasionally, a farm or orchard popped up next to a water source, forbidding as the terrain was.
With the Andes ever-present, the snow-capped peaks changed hues with the setting sun. A lone cloud overhead turned vermilion and a full moon rose over the plains, which were taking on a blue tint.
It was the kind of drive you never forget.
Like most foreigners, I thought the famed wine region of Mendoza was a confined area like the Napa Valley, or perhaps a bit more spread out, like Sonoma. In fact, the province is somewhere between the sizes of Georgia and Michigan, and distances between wineries can be formidable. And yes, Malbec is king, but expect to try Bonarda and Torrontés, among the usual suspects, and some truly great blends, especially GSMs (Grenache, Syrah, and Mourvedre).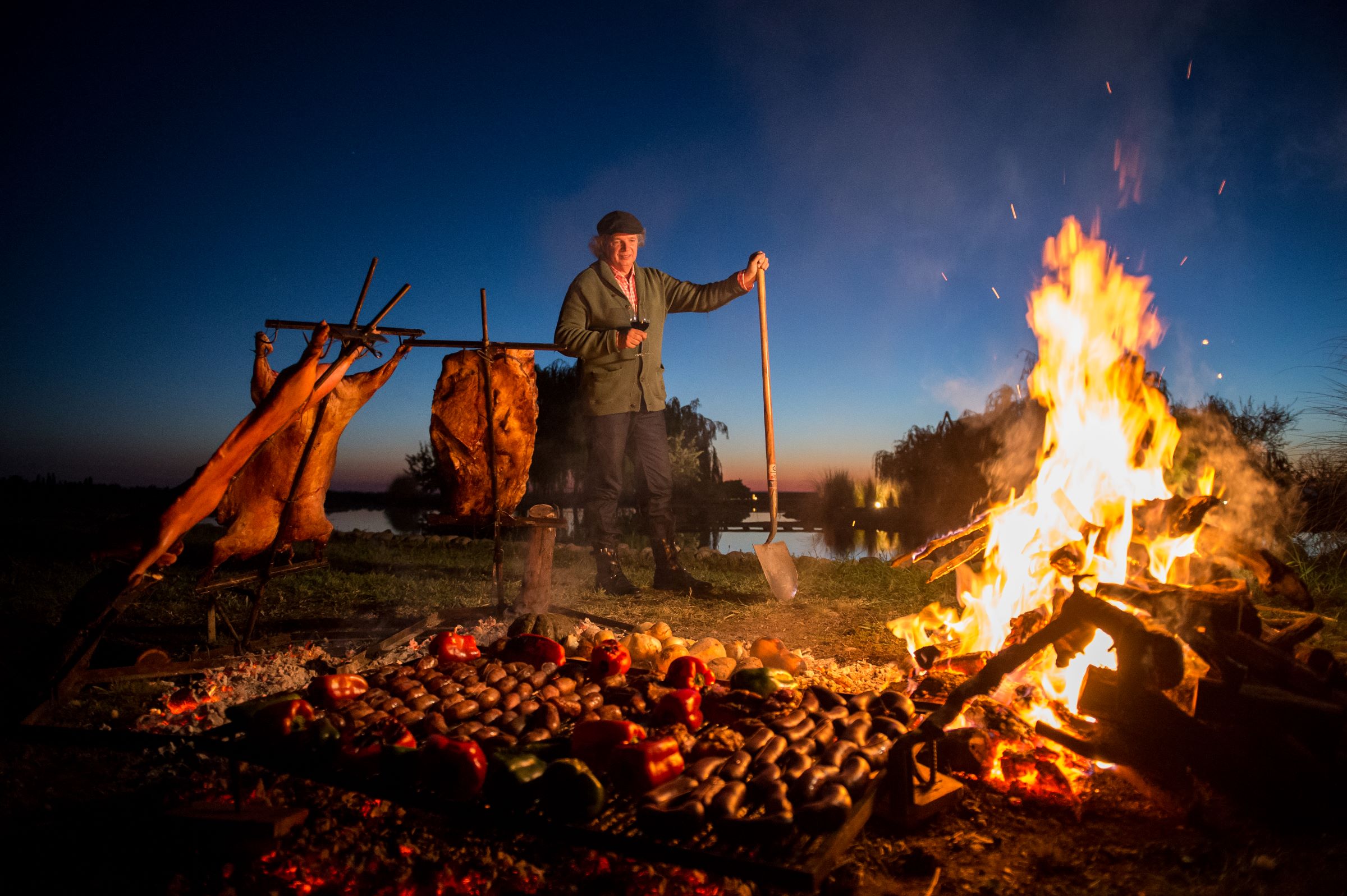 A PERFECT PAIRING
Combine two areas to make the journey simple. I chose San Rafael and the Valle de Uco. In San Rafael I checked into the Algodon Wine Estates in their small inn surrounded by vineyards and sweeping lawns with willows weeping by creeks. As I wandered around the property, birds swooped over my head protecting their newly-hatched chicks in nearby trees. The tasting room was closed for renovation, but I tried a new wine with each meal. A couple of historic vineyards are among San Rafael's wineries, including Bodega la Abeja, founded in 1883, and Suter Family Winery, founded by Swiss immigrants in 1900.
The Valle de Uco is fast becoming Mendoza's most famous wine area. I checked into The Vines, a sea of vineyards that seems to be halted only by the abrupt rise of the Andes. The area has been developed by an American and an Argentinian who've sold vineyards to a variety of owners, both amateur and professional. To further solve the distance problem, they've created a Winemaker's Village, where several excellent wineries — some with art galleries — are within a short distance of one another, including Solo Contigo and Corazon del Sol. The Vines' own Recuerdo Malbec always wins high scores, and a wonderful experience is a private blending session with wine director Mariana Onofri. The resort restaurant, Siete Fuegos, is run by Francis Mallmann, Argentina's most famous chef, who's a genius with the country's open-fire cuisine.
I fell in love with Mendoza, the city, and its streets lined with trees and acéquias, the open irrigation channels. After a devastating earthquake in 1861, the city was rebuilt with five open squares for escape. The largest, Plaza Independencia, is an expansive shady park centered by a fountain. I spent hours on the pedestrian street, Sarmiento, which is lined with outdoor cafes and appealing shops. There's no shortage of good restaurants, including 1884, Francis Mallmann's Mendoza flagship in a 19th-century winery, or Maria Antonieta's Argentine-Mediterranean cuisine a few blocks away from the Plaza.
"To savor the true taste of this bountiful wine country, wind away and explore at your own speed."
Within easy reach are the two original Mendoza wine regions, Luján de Cuyo and Maipú. Cavas Wine Lodge, a Relais & Chateaux property, is the place to stay in Luján de Cuyo, a 40-minute drive south from Mendoza city on the route that crosses the Andes to Chile. Just outside Mendoza, Maipú has wineries and olive oil factories that can easily be visited by bicycle.
Explore More Mendoza Wineries
For more Argentina travel inspiration, check out our recommendations for the top 6 things to do while you're in Mendoza. Additionally, follow us on Facebook, Instagram, and X. To start planning your own journey to Mendoza, contact your Luxury Travel Designer.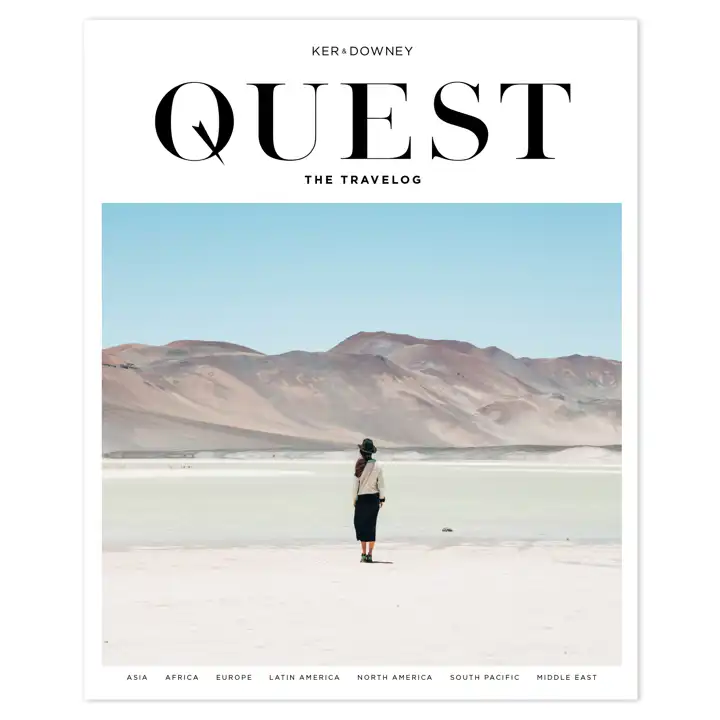 The Travelog
Quest Magazine
Dedicated to the experiential style of Ker & Downey travel, QUEST Magazine features eye-opening content that focuses on unforgettable experience, unheard-of destinations, and the very best our world has to offer. Each issue is packed with insider information, what's new in the world of travel, and editorial pieces that focus on our global culture, philanthropy, and transformative travel.
Read Issue 7