Paradise Found: Lord Howe Island
As Seen in QUEST Magazine
Just 600 miles to the west of Australia lies the world's 'last' paradise: Lord Howe Island.
By Haley Beham
After visiting Lord Howe Island, Sir David Attenborough described its beauty as "so extraordinary it is almost unbelievable." Don't believe him? Just look at the @visitlordhoweisland Instagram account.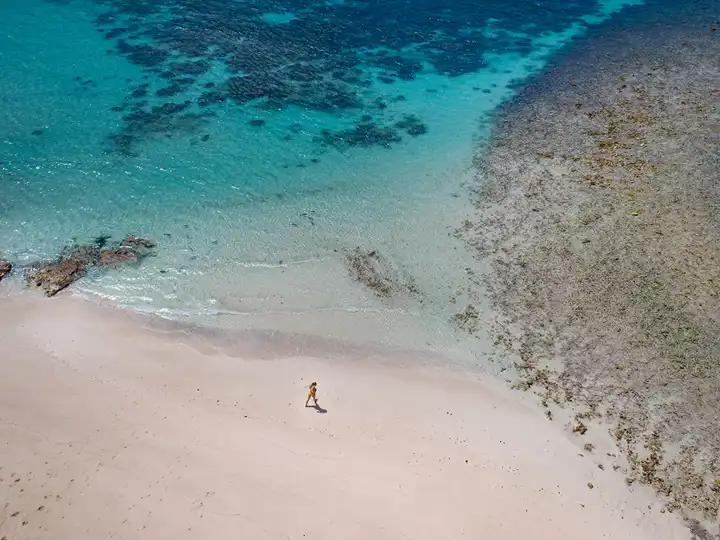 Getting to Lord Howe Island
The remnant of a now extinct seven-million-year-old shield volcano, this tiny 6.2-mile-long island is just a two-hour flight from Sydney – and yet it still feels completely undiscovered. That's because only about 380 people live on the island. Additionally, tourism is limited to just 400 visitors at any one time. In fact, most of Lord Howe's residents live in the northern part of the long and skinny island. (It's just one mile across at its widest point.) The rest consists of untouched forests with plants and animals you can't found anywhere else in the world. Almost three-quarters of the island is a protected park reserve, and the surrounding ocean is a protected marine park. Its reefs and beaches are home to 450 species of fish and 90 species of coral, many of which are only found here.
Given its remoteness and "exclusivity," you won't find high-rise buildings or mobile phone service here. Instead, you'll find water so clear you can make out details on the brightly colored fish and see the bottom of the ocean floor, walking trails carved through thick rainforests, and rocky coves sheltering white-sand beaches. You'll find slow living as the way of life. Welcome to paradise.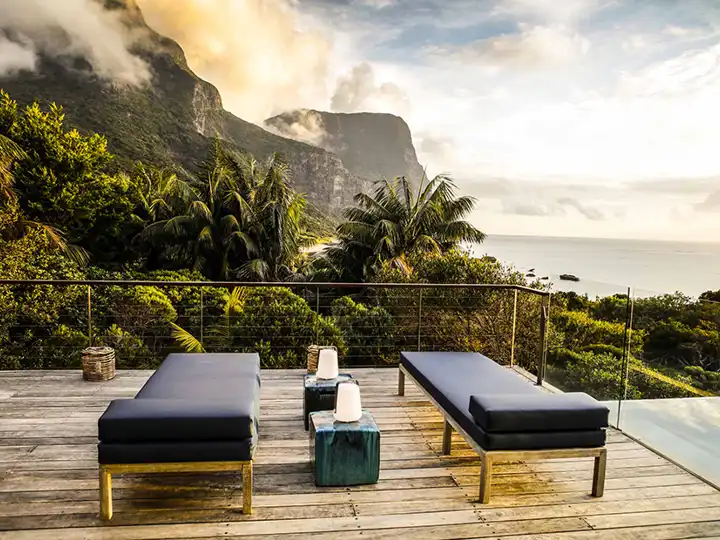 Where to Stay
If you're heading to paradise, you certainly want to soak in as much of it as possible. Capella Lodge is therefore the place to stay. The lodge sits at the foot of Mount Gower and Mount Lidgbird and is the only luxury resort on Lord Howe Island with views of the mountains, beach, and lagoon. Its contemporary design resembles an Australian beach house. Cantilevered roofs and floor-to-ceiling windows to take advantage of those incredible views. With just nine suites on offer, guests are guaranteed the ultimate relaxed, barefoot luxury.
Capella Lodge is part of the Baillie Lodges collection which includes some of our favorite properties in Australia. These include Longitude 131° and Southern Ocean Lodge, as well as Huka Lodge in New Zealand. As with the entire Baillie Lodges collection, you can expect personalized service and a high attention to detail. Feast on the delicious cuisine made from fresh and local produce including fresh-caught fish from the ocean and vegetables from Capella's own kitchen garden. The spa at Capella Lodge sits amid swaying palms with a cool island breeze and features rejuvenating treatments that even utilize stones collected from the island's beaches.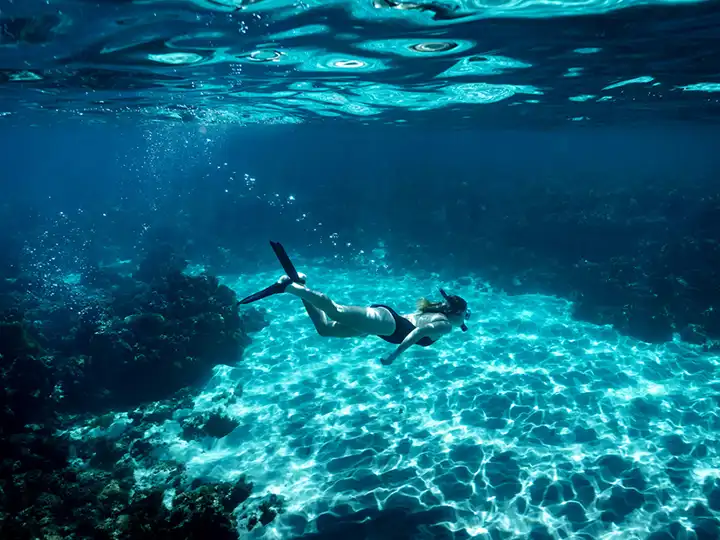 Can't Miss Experiences
Unsurprisingly, the World Heritage-listed island is home to some of the world's best day hikes, snorkeling, and diving. And because of the limited number of tourists on the island, you'll never find a crowd.
There are several short and gentle walks through the banyan trees and kentia palms on the island. Malabar Hill, in particular, provides a chance to see the red-tailed tropicbirds flying above. For a full day excursion and an unforgettable experience, hike up Mount Gower (2,870 feet) with a private guide. The walk follows the contours of the mountain before it starts to climb. Once you reach the summit, you'll find yourself in a cloud forest full of endemic plants with stunning views across the ocean.
There are also many ways to enjoy the clear waters surrounding the island. Explore the world's southernmost coral reef snorkeling and diving. Or hop on board a glass bottom boat tour to North Bay, a popular hangout for hawksbill, loggerhead, and green sea turtles. Stand up paddle boarding and kayaking are other popular ways to explore the marine park.
Lord Howe Island is a premier fishing destination with an abundance of fish and an incredible diversity of species. Anglers of all skill levels can fish for Lord Howe kingfish, yellowfin tuna, and several species unique to the island. It's easy to fish in the shallow lagoon or take a chartered boat out for a full-day fishing excursion.
Cruise to Ball's Pyramid, the world's largest sea stack, which rises 1,840 feet out of the ocean. Not only is the sea stack fascinating to see, it's also home to incredible bird and marine life. When weather permits, it is a snorkeling and diving hot spot. The most surprising resident here? The Lord Howe Island stick insect, which was thought to be extinct was rediscovered on the shores of Ball's Pyramid in 2001.
And for a truly unique experience, head to Ned's Beach. This picture-perfect beach is famous for the multi-colored fish that swim right up to the shore to be fed by hand. Grab a handful of pellets sold on the beach, step into the water, and watch as they come right up to you for a snack.
There's minimal car traffic (almost everyone walks or rides a bike), trash is composted or removed from the island, and large cruise vessels can't access it. It's no wonder why the water is so incredibly clear.
Protecting the Island
One thing that makes Lord Howe Island so unique is its commitment to biosecurity: to maintain the pristine environment and to protect the island's native species from pests, diseases, weeds, and contaminants. Thus far, the island has removed invasive mammals including feral cats, goats, pigs, rats, and mice. In fact, late last year a ship carrying supplies to Lord Howe was forced to quarantine after a stowaway rat was found onboard.
In addition to invasive mammals, the island has also eradicated myrtle rust, a fungal disease that can lead to the death of the infected plant. It is also in the middle of a 30-year project to completely rid the island of weeds. There's minimal car traffic (almost everyone walks or rides a bike), trash is composted or removed from the island, and large cruise vessels can't access it. It's no wonder why the water is so incredibly clear.
Pro Tip!
Book early. There are very limited accommodations on the island and they tend to fill up fast!
-- Catherine Brown, Designer
Visit Lord Howe Island with Ker & Downey
Contact Ker & Downey to start planning your journey to the world's 'last' paradise. In the meantime, follow us on Facebook, Instagram, and X for daily travel inspiration.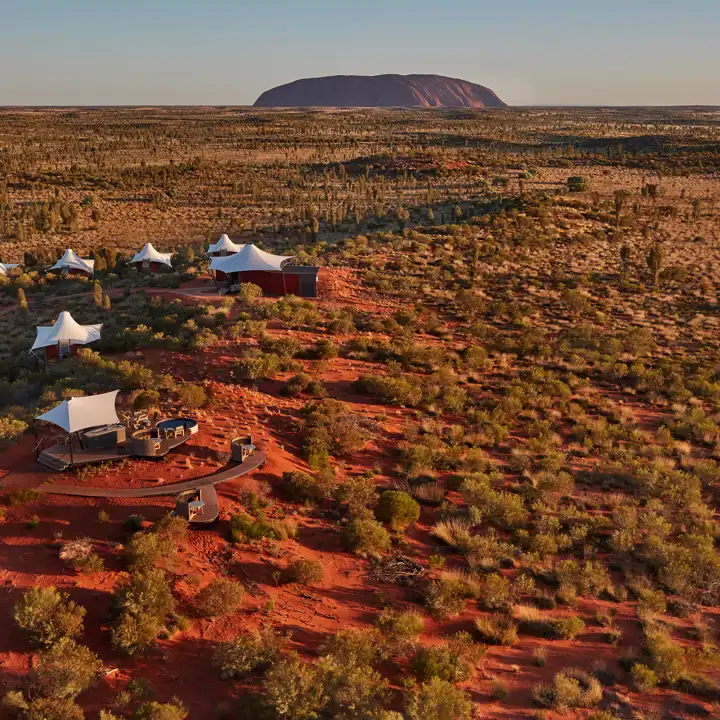 The Itinerary
Spend three nights in the cosmopolitan city of Sydney before boarding a flight to Lord Howe Island. Bask in island bliss at Capella Lodge, soaking in this "last paradise" with excursions that explore both land and sea. From there, head to Daintree National Park for two to three nights in the rainforest. We recommend a stay at Silky Oaks Lodge, sister property of Capella Lodge. Continue onward to Ayers Rock for two nights in the Outback. Begin the day watching the sun rise over Uluru; then close it out dining under a blanket of stars. Conclude your journey to the Land Down Under with two to three nights in Melbourne, a city full of lively cafes, restaurants, and a whole lot of spunk.
Explore More Australia Itineraries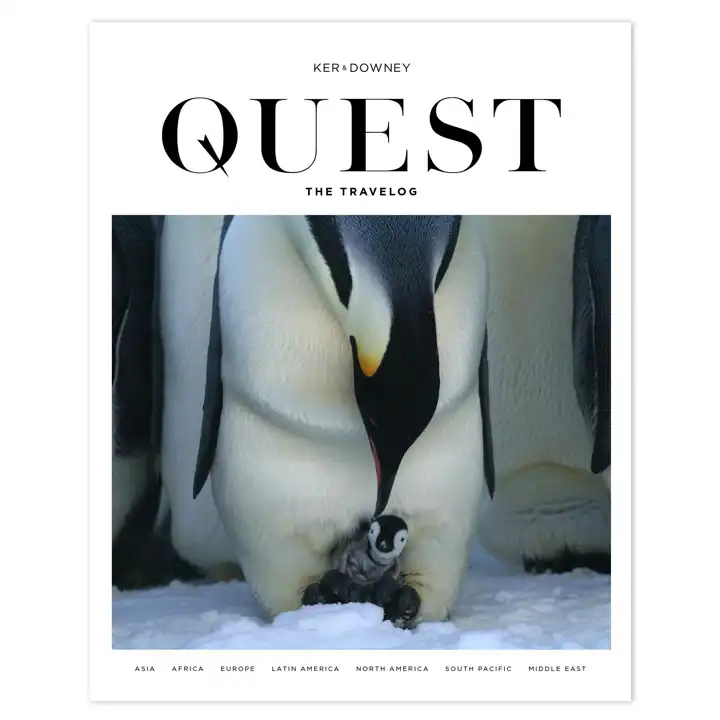 The Travelog
Quest Magazine
Dedicated to the experiential style of Ker & Downey travel, QUEST Magazine features eye-opening content that focuses on unforgettable experience, unheard-of destinations, and the very best our world has to offer. Each issue is packed with insider information, what's new in the world of travel, and editorial pieces that focus on our global culture, philanthropy, and transformative travel.
Read Issue 20