Hidden Kingdoms
As Seen in QUEST Magazine
Product Manager Elizabeth Frels uncovers a rich Maya history deep in the heart of Mexico.
My previous visits to Mexico were all about the stereotypes: daiquiris on the beach, overcrowded cruise ship ports, all-inclusive resort hotels, and plenty of Americanized nightlife in between.
But Mexico is so much more enigmatic than its coastline. If my recent dive inland taught me anything, it is that our southern neighbor is a land of rich ancient history where the towering temples and timeless traditions are worth the trek all on their own.
Here, you can step back in time.
The following journey through Mexico City, Chiapas, and the Yucatan allows you to do just that. Be warned though — several of these destinations require an Indiana Jones level of adventure, as you wander through the jungle in search of hidden kingdoms.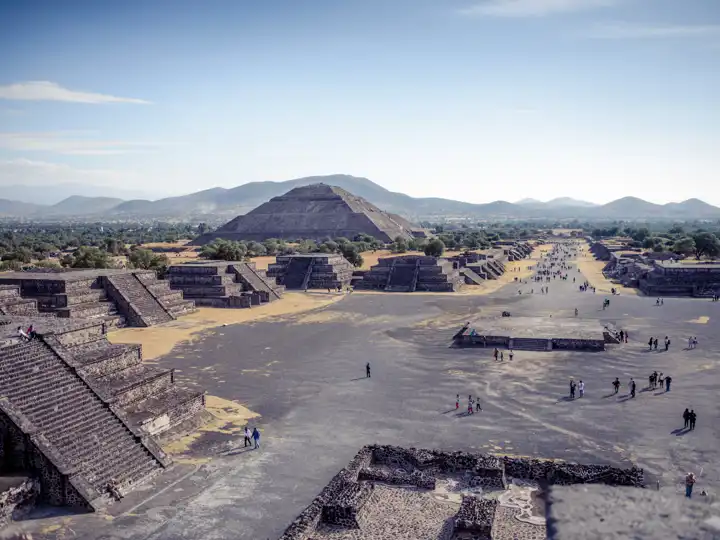 Mexico City
Begin in the epicenter of Mexican civilization: Mexico City.
A visit to the historic central plaza, known as "Zócalo", sets the stage for understanding the city's role as an Aztec hub of activity and power during the 14th century when it was known as Tenochtitlan.
Don't miss an after-hours private tour of the famous Anthropology Museum, which will introduce you to the entire map and makeup of the Maya and Aztec worlds through a maze of one of the world's largest collection of artifacts from pre-Hispanic civilizations. One in-depth tour will provide a solid contextual foundation for the adventures to come.
Perhaps the most surprising revelation is a sunrise boat ride through the floating gardens of Xochimilco, a network of canals and orchards located in the southern reaches of the city. Currently popular as a bachelorette party destination, this UNESCO World Heritage Site is actually one of the final remnants of the Aztec people's complex water transport system. A closer look reveals a diverse bird population and a collective of organic farmers intent on preserving pre-Hispanic growing techniques and saving the endemic Axolotl species.
Take time to cap it all off with a hot-air balloon flight over Teotihuacan — a vast pre-Columbian archaeological complex just 30 miles northeast of Mexico City. Despite flourishing under the Aztecs between 100 B.C. and 650 A.D., its origin 1,000 years prior is still unknown.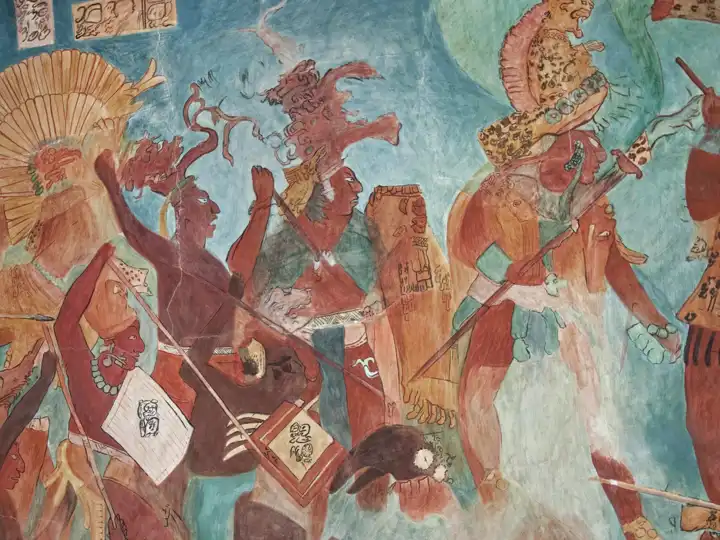 Chiapas
Leaving Mexico City, continue to the state of Chiapas, a breeding ground for Maya archaeological sites and Spanish colonial towns.
With colorful San Cristóbal de las Casas as your home base, you will quickly learn why this quaint kaleidoscopic town is considered the cultural capital of Chiapas.
Several nearby indigenous communities await exploration. Zinacantán is inviting for its homemade tortillas, backstrap textile weavers, and friendly Maya people, while San Juan Chamula is noted for its shocking hybrid of pre-Hispanic traditions and Catholicism.
Venture north to Palenque along a rough and rugged passage leading to the Chiapan Highlands. An after-hours tour here transforms the UNESCO-protected site into your own playground. Howler monkeys echo in the distance, iguanas scurry along stream waters, bats fly above your head in the labyrinths, and the sounds of the surrounding forest come alive as you climb the 2,500-year-old Maya temples. It's hard to believe that only one-tenth of this city has been unearthed, leaving more than 1,000 structures still hidden beneath the jungle.
Not far from Palenque are the ruins of Toniná, the perfect place to stretch your legs as you ascend its many steps. Standing 240-feet tall, this seldom visited Maya site is considered the tallest pyramid in Mesoamerica.
The greatest quest comes in the form of Yaxchilán. You can only access this ancient kingdom by boat via the Usumacinta River, the natural boundary between Mexico and Guatemala. The geographic midpoint between Copán and Palenque, Yaxchilan was once one of the most powerful Maya city-states. Now it is shrouded in jungle, with bats and pythons scaling its stones.
Finally, a visit to Bonampak deep in the Lacandon jungle reveals a series of murals whose colors have remained unbelievably intact for more than 1,000 years.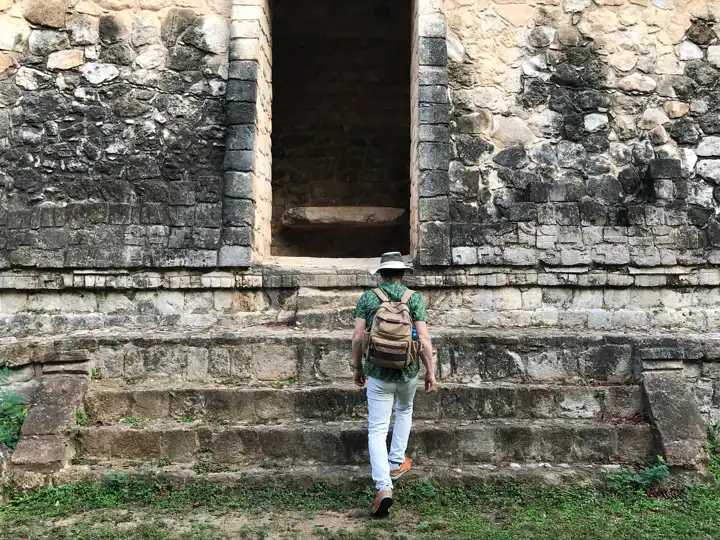 Yucatan
Conclude your journey discovering the Maya history in Mexico along the Yucatan Peninsula, which is renowned for its many haciendas and Maya ruins.
The state capital of Merida is a safe, salsa dance-loving  center. All around the city you will find an abundance of hacienda estates turned luxury hotels and cerulean cenotes ready for swimming. While they have become increasingly attractive for Instagramming travelers, these ancient sinkholes were once used as ceremonial sites for the Maya to conduct sacrificial offerings.
Sure, you can make your way south toward ever-popular, ever-crowded Chichen Itza. (If you haven't seen it, it really is a sight.) But you will find neighboring Uxmal even more inspiring. Widely regarded as the gem of the Yucatan, this ancient Maya city is a wonderland of history and heights. Most of the buildings are toweringly tall because the rulers built upward: they either added on to an existing temple or buried old structures to start anew on top of the rubble.
As you stand on top of the imposing palace, not only can you see evidence of three different eras spanning from Preclassic (600 B.C.) to Postclassic (1,000 A.D.); you also get a clear sense of what it may have felt like to view the expanse of your kingdom stretching miles upon miles around you.
After so many of these birds-eye vantage points atop Teotihuacan, Palenque, Tonina, Yaxchilan, Bonampak, and Uxmal, I dare say you could get used to the view.
Plan your Maya History Trip to Mexico
Are you ready to plan a rich Maya history trip to Mexico? Contact your Ker & Downey travel designer to begin creating your own custom experience. In the meantime, follow us on Facebook, Instagram, and Twitter for daily travel inspiration.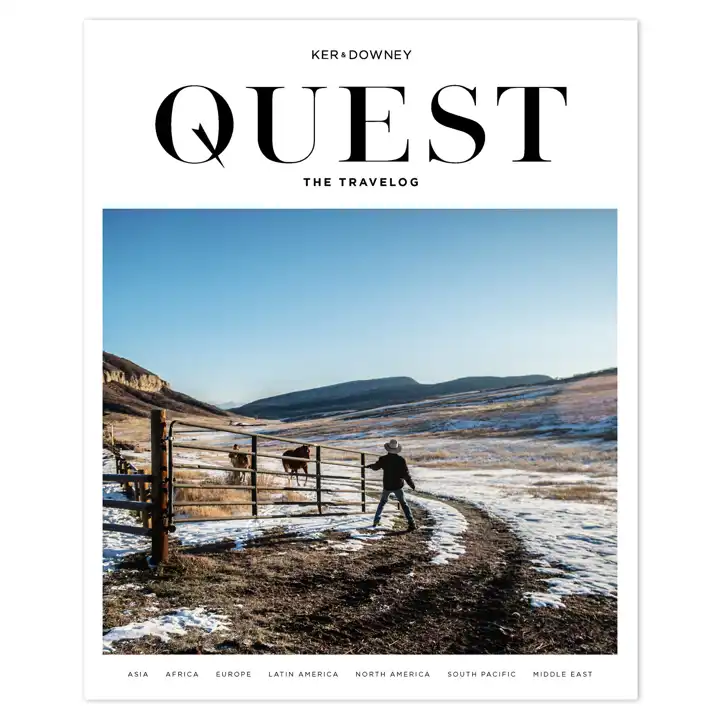 The Travelog
Quest Magazine
Dedicated to the experiential style of Ker & Downey travel, QUEST Magazine features eye-opening content that focuses on unforgettable experience, unheard-of destinations, and the very best our world has to offer. Each issue is packed with insider information, what's new in the world of travel, and editorial pieces that focus on our global culture, philanthropy, and transformative travel.
Read Issue 12