Relais & Châteaux Peru
The Best Luxury Hotels in Peru
The top culinary destination in the world. Home to one of the Seven Wonders of the World. And a breeding ground for exceptional luxury done well. Peru is one of Ker & Downey's top places to travel for a reason.
Here, we outline how to see the country's quintessential sites while also staying at some of the best luxury hotels in Peru. Specifically, those under the Relais & Châteaux patronage. These locally owned, boutique luxury hotels promise uncompromising luxury and an authentic sense of place.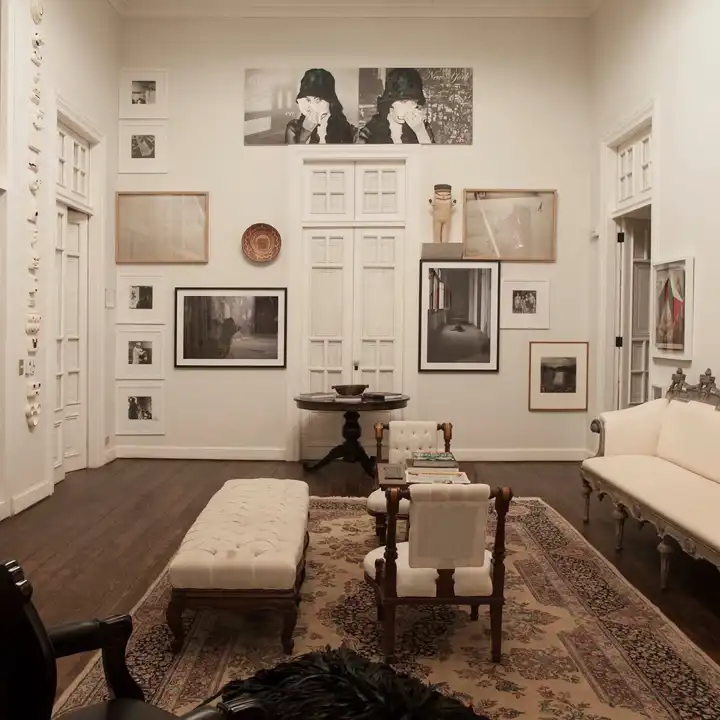 Lima
Hotel B
Located in an gorgeous restored 1920's Belle-Époque style mansion, Hotel B is the hip-bohemian-artsy-contemporary Lima hotel. Its walls contain a collection of more than 350 pieces of Latin American and Peruvian contemporary art.
It also houses one of the trendiest bars in the city. (Don't miss the endless carte of G&Ts!) And its rooftop terrace is one of Lima's liveliest, with striking views of Barranco and the Pacific Ocean.
Sense of Place: From Pisco Sour mixology lessons and Peruvian cooking classes, to Peruvian chocolate and coffee tastings, Hotel B places a spotlight on Peruvian culinary identity. It also encourages guests to learn about the works of Peruvian contemporary artists through its extensive art collection. The onsite art shop allows visitors to purchase smaller versions of the pieces on display around the hotel.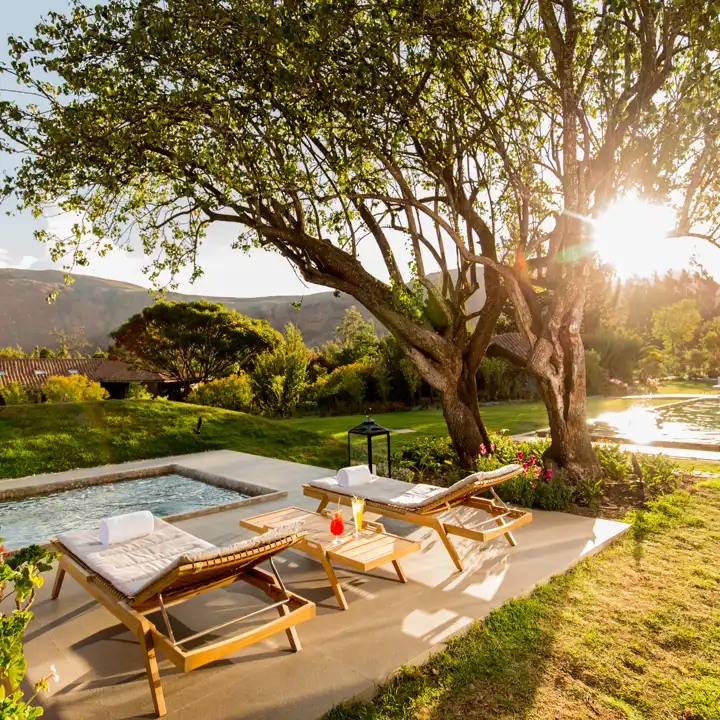 Sacred Valley
Sol y Luna
One of our favorites in the Sacred Valley, Sol y Luna is not just a luxury hotel. It is a lodge with a soul and home to owner Petit and her family.
The lovely gardens bursting with flowers year round and beautifully furnished rooms create a near-magical retreat. The Premium and Deluxe Casitas feel like your very own countryside villa with large fireplaces, spa-like bathrooms, and inspiring artworks. And the outdoor pool may be the best in Peru.
Sense of Place: Most remarkable is Sol y Luna's love and devotion to the Sol y Luna Intercultural School. It educates more than 170 disadvantaged children in the Andean region, from Kindergarten to 17 years old. They also have the Paqari center for disabled children. It provides therapy and rehabilitation, as well as psychological counselling and social support.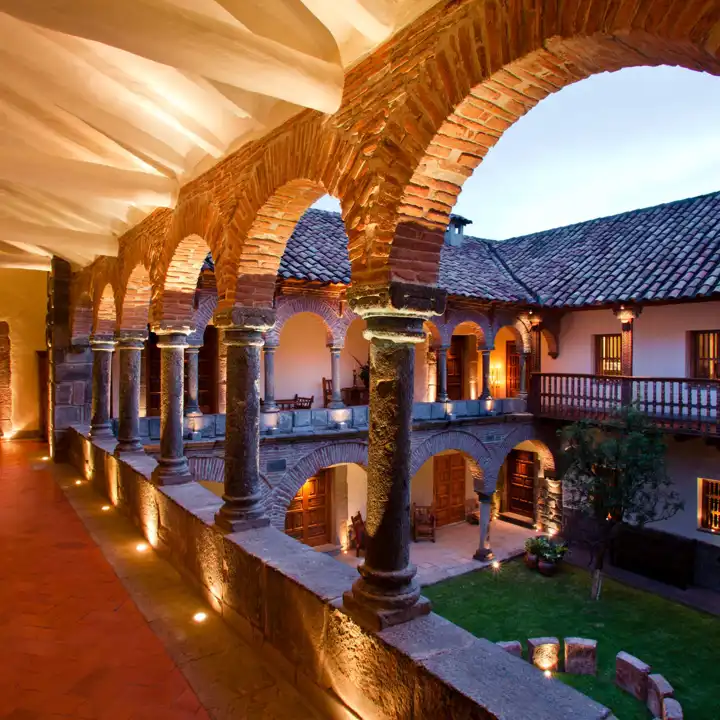 Cusco
Inkaterra La Casona
When you enter through the massive wooden doors of Inkaterra La Casona, you may think you've entered a museum set in a cloister. But the subtle yet pervasive touches of luxury make you feel instantly at home.
There is no check-in desk, no luggage carts, and no bar. Simply ask what you want, and they will provide it. Indeed, it is one of the most exquisite, pampering boutique hotels in Cusco.
Sense of Place: Inkaterra has long been at the forefront of ecotourism and sustainable development in Peru. Its commitment to preserving the local culture of Cusco comes through it its retainment of La Casona's original architecture. What's more, Inkaterra was the first Peruvian enterprise to be declared carbon neutral (in 1989).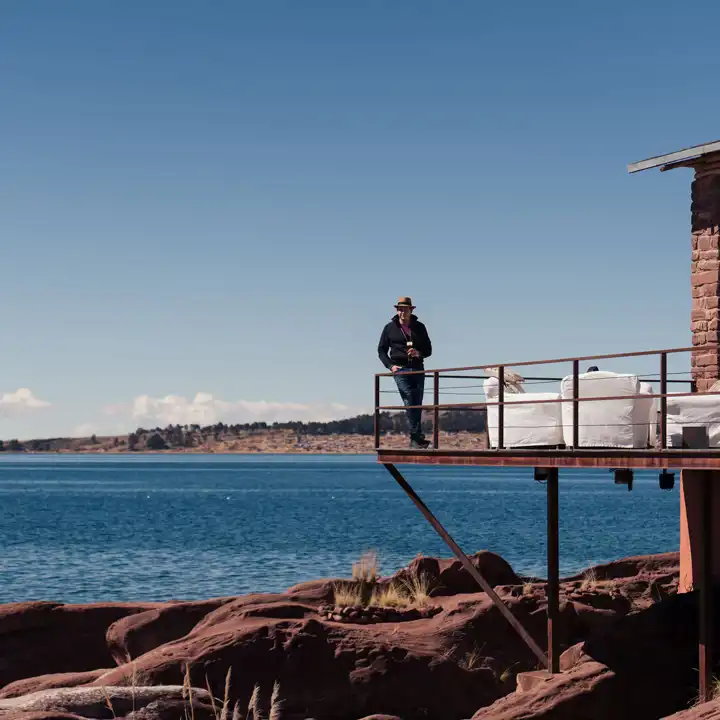 Lake Titicaca
Titilaka
This favorite property on Lake Titicaca features just 18 rooms with breathtaking views of the lake and surrounding landscape. Excursions and meals are all-inclusive, and so are the afternoon tea and sunset drinks by the bonfire. The cuisine at the lodge is especially noteworthy -- as expected from Relais & Châteaux properties -- with dishes featuring Andean ingredients.
Sense of Place: Titilaka directly supports the sustainable economic development of the villages around the lodge. Three-quarters of the hotel staff come from the local communities. Plus, they have organized weaving projects and workshops, partnered with local schools, and advanced local technology initiatives, from potable water to WiFi. Finally, Titilaka makes a donation on behalf of every guest to local nonprofits.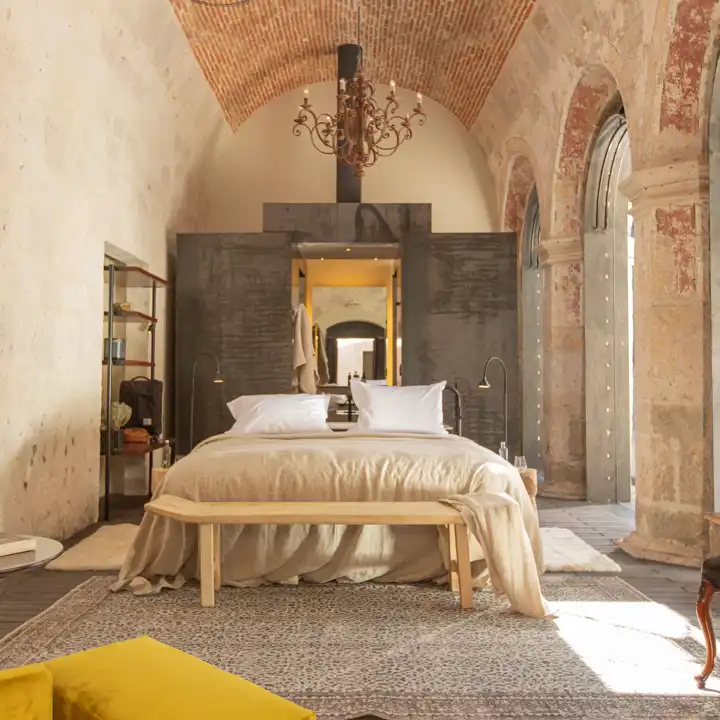 Arequipa
Cirqa
This small, private hotel is a revival of an original "parador": a friendly and comfortable place for travelers to recharge and refresh. Eleven exquisite rooms wrap around two patios. Located just a block away from the city's main square, it sits within walking distance to most of Arequipa's architectural jewels.
The property also offers a rooftop bar with views of the city and surrounding volcanoes. A massage room and small heated pool round out the experience.
Sense of Place: Cirqa retains a unique Arequipenean character through its original volcanic rock architecture, which dates back to the city's founding in 1540. Each room, too, plays homage to the ancient monastery in which the hotel inhabits. The high-vaulted ceilings within recall its ancient heritage.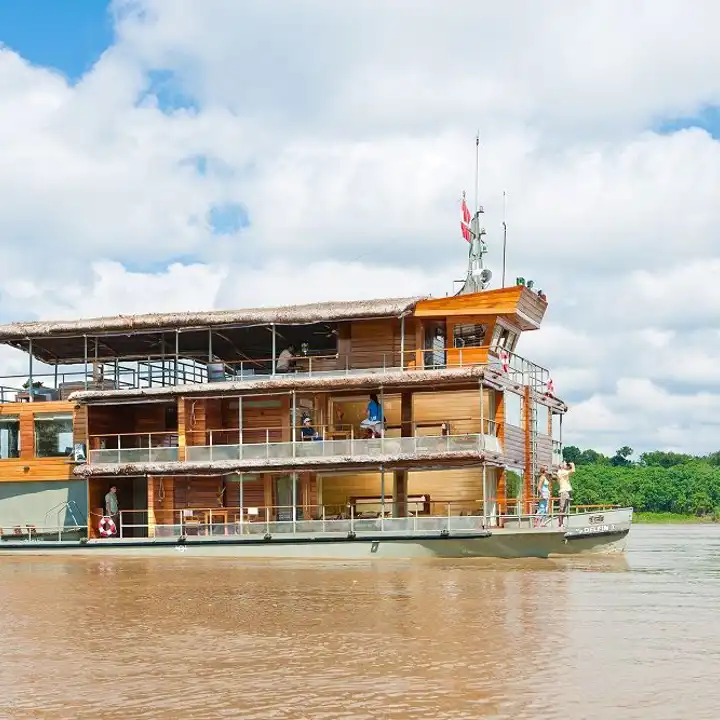 Upper Amazon
Delfin Amazon Cruises
Luxury cruises offer a different way to access and explore the upper Amazon region in style. The classy Delfin Amazon Cruises, however, boast the title of the first Relais & Châteaux cruise in the world.
The Delfin I offers the privacy of just four suites, two of which include private Jacuzzis. The Delfin II, meanwhile, has 14 luxury suites, four of which offer panoramic 180-degree views. And Delfin III, launched in 2017, can accommodate 42 guests.
Sense of Place: Delfin works tirelessly to protect the Pacaya Samiria National Reserve in which they operate. From beekeeping experiences and jungle-to-table cuisine, to their partnership with the Rescue & Rehabilitation Center of River Mammals, guest have plenty of ways to get involved in the conservation efforts of the Amazon while cruising on board.
Book These Relais & Châteaux Hotels in Peru with Ker & Downey
Contact a Ker & Downey Travel Professional to personalize your journey, and read more about the seasonality and pricing in South America. For even more travel inspiration, follow us on Instagram, Facebook, and Twitter.