Zambia and Zimbabwe: Community and Conservation
11 days / 10 nights
Zambia and Zimbabwe


Supporting the African Bush Camps Foundation
Experience a safari to some of the world's most remote places on this exciting 11-day Zambia and Zimbabwe itinerary. Admire the massive elephant populations of Hwange National Park. Cruise on Lake Kariba and keep an eye out rare bird species. Canoe in the Lower Zambezi National Park, and visit the stunning Victoria Falls, known as Mosi-Oa-Tunya, "the smoke that thunders". Finally, visit Maunga Village in Zambia to support local community projects run by the African Bush Camps Foundation.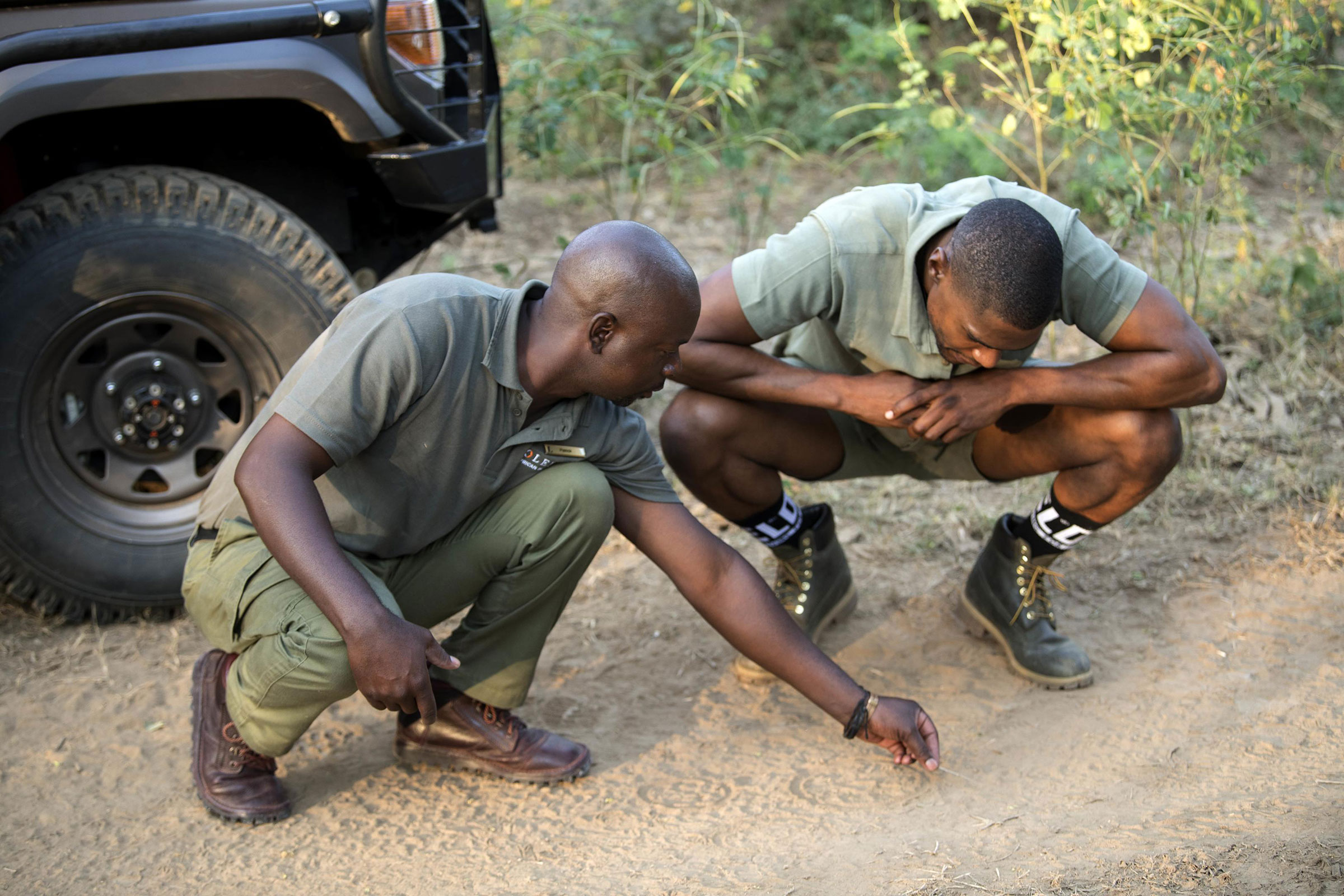 First, begin your Zambia and Zimbabwe safari when you land via light aircraft in Hwange National Park. Zimbabwe's largest national park is well known for its large elephant population. Spend three nights at Somalisa Camp, the original safari property in African Bush Camps' luxury collection. Undoubtedly, the eco-friendly luxury camp is a brilliant jumping off point for any Zimbabwe safari. It offers tons of activities designed to maximize your visit, including game drives, walking, and a visit to Hwange Main Camp village.
Next, continue your Zambia and Zimbabwe itinerary with a light aircraft transfer to Lake Kariba. You will spend the next two nights in a private concession overlooking the lake. Bumi Hills Safari Lodge offers ample space from which to explore the lake and its surrounds. In addition to traditional safari activities, you'll spend lots of time on the water, whether on a game "drive", sunrise cruise, or a catch-and-release fishing excursion.
Afterwards, move on from Zimbabwe via a light aircraft and private charter combo to Lower Zambezi National Park in Zambia. Here, you will be able to experience African Bush Camps' newest luxury property, Lolebezi. Exciting activities abound at this small, intimate lodge, ranging from walks and game drives to fishing, canoeing, and game viewing by boat. In the meantime, the lodge offers creature comforts like Wi-Fi, air conditioning, and private plunge pools, plus a spa tucked away on the river bank.
Finally, wrap up your Zambia and Zimbabwe safari with a flight to Livingstone. For your last two nights, stay at Thorntree River Lodge in Mosi-Oa-Tunya National Park. While here, you will of course visit the majestic Victoria Falls from your base at this luxury lodge. But more importantly, you will have a private vehicle and guide available during your stay for a visit outside of the park to Maunga village. Maunga is a remote village where two of the African Bush Camps Foundation's community and conservation projects are actively working.
Maunga village struggled for many years due to its remoteness, meaning modern health care and education prospects were not accessible. Now with donations made directly by guests to the African Bush Camps Foundation, Maunga Health Center is staffed with a full time nurse and assistant to treat local people. A new accommodation block was completed in December 2022, which means that the Foundation can now work to bring on additional staff to help serve the community.
Additionally, Maunga Primary School has grown immensely due to guest donations and now serves 215 learners with 13 teachers. The teachers still need permanent accommodation blocks in the village, which the Foundation aims to build as soon as possible. The Foundation's efforts so far have already drastically improved the pass rate of learners. Every booking made for this itinerary in 2023 includes a donation to support the African Bush Camps Foundation and projects like those in Maunga.
Book a Zambia and Zimbabwe Community-Focused Itinerary with Ker & Downey
Contact a Ker & Downey Travel Professional to customize your own Zambia and Zimbabwe itinerary, and read more about the seasonality and pricing in Southern Africa. For even more travel inspiration, follow us on Instagram, Facebook, and Twitter.