Three Guianas Tour
15 Days / 14 Nights
Suriname, Guyana, and French Guiana


Travel to the Three Guianas
Travel to the Guianas with Ker & Downey on this special Three Guianas Tour. Over two weeks, explore the three countries that make up the Guiana Shield: Suriname, Guyana, and French Guiana. Located on the top shoulder of South America, all three countries rest along the coast of the Caribbean Sea and boast vast swaths of rainforest. However, the three countries have distinct cultural heritages, as each was colonized by three different European nations.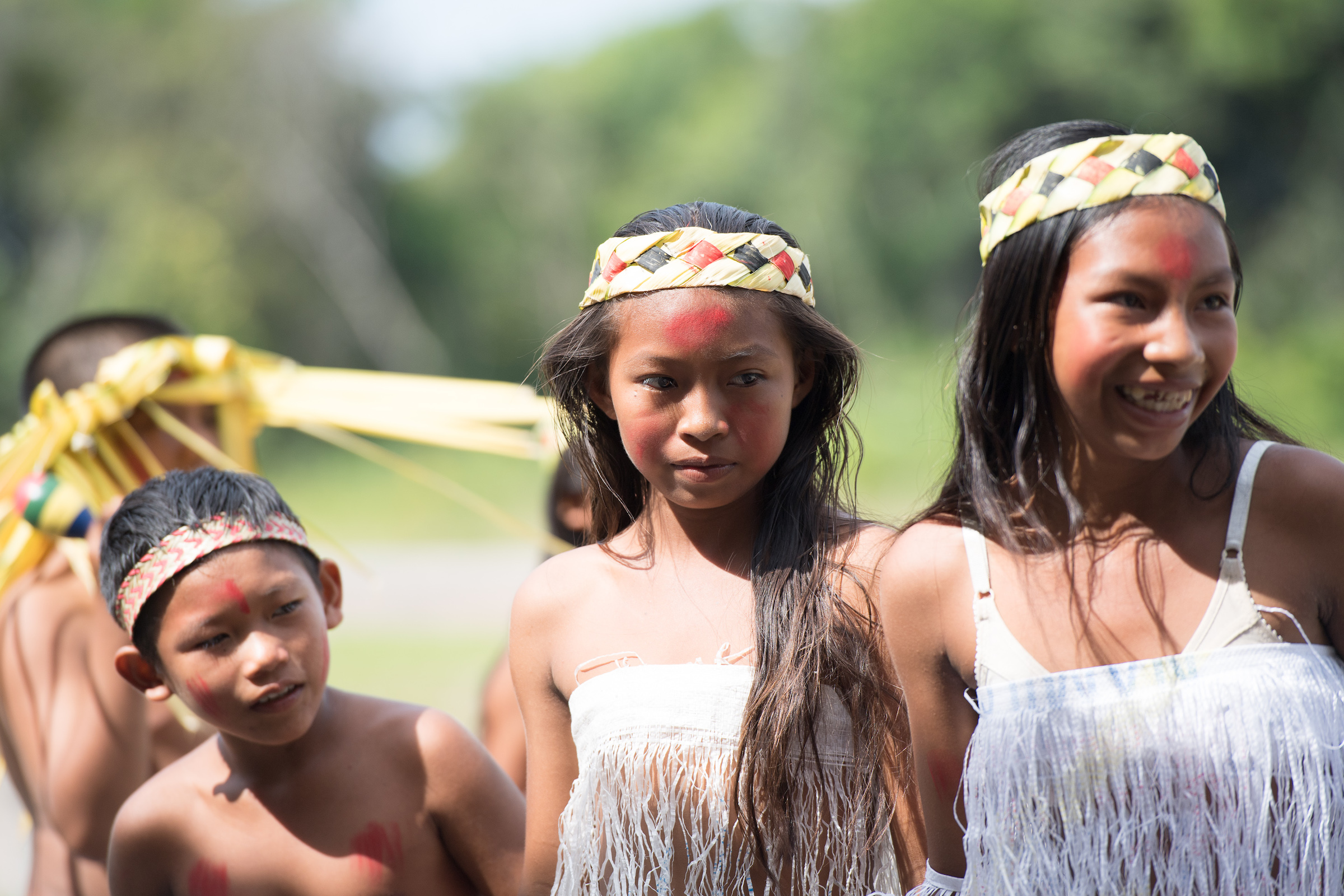 Travel to the Guianas first begins in Suriname. After a brief overnight in Paramaribo, depart along the Upper Suriname River to your riverside Amazon Rainforest lodge. Upon arrival, set out on a cruise along the river to search for caiman lying on the riverbanks. Over two days here, you will have plenty of opportunities to explore the rainforest or canoe around the island. You will also spend a morning to visit one of the local villages to learn about their traditions and heritage.
Next, return back to the capital city of Paramaribo for two nights in this UNESCO World Heritage honored destination. Enjoy a special sunset dolphin tour from the pier at Nieuw Amsterdam, as well as a visit to a locally owned plantation for some local delicacies. Of course, you will also have an entire day for a full-day privately guided tour of the city by foot and car. Highlights include the former "Fort Zeelandia," the Presidential Palace, Independence Square, the Fort Nieuw Amsterdam, and the former colonial plantations nearby, including Peperpot. Admire the Dutch influences along the way.
Your Three Guianas Tour then continues next door in French Guiana, technically a member of the EU. The differences are immediate: every car is a Mercedes or Volkswagon, roads are in near-perfect condition, espresso coffee is served almost everywhere, and the Euro is the currency. A quick overnight in Kourou allows you to visit the Guyana Space Center.
Next, enjoy a full-day discovery of the trio of islands that make up Devil's Islands by private catamaran. Begin first with Île Saint-Joseph, also known as the "silent island." Next is Île Royale, where you will spend most of your time exploring its buildings, cemeteries, and resident turtles. Before departing onward, enjoy an early morning tour of Cayenne as well as a stop at St. Joseph's church in Iracoubo and the well-preserved Transportation Center in St. Laurent.
Travel to the Guianas finally concludes in Guyana, a country with both Dutch and English influences. Enjoy two nights in Georgetown, the capital city, upon arrival. Not only will you have a chance to feast on traditional cuisine prepared by a local culinary master; but you will also tour all the key highlights with a private guide. This includes Bouda and Stabroek Markets, as well as St. George's Cathedral, one of the world's tallest free standing wooden buildings. Also visit the National Park to feed the endangered West Indian Manatees, and explore the impressive Botanical Gardens.
An entire day has been reserved for a special flight tour over Kaieteur Falls, the world's highest free-falling waterfall. Land nearby and tour these impressive falls, which plays host to a unique microenvironment of flora and fauna.
Your Three Guianas Tour ends in the rainforest. Stop for an overnight near Iwokrama Canopy Walkway for some birdwatching, wildlife spotting, and hiking. Monkeys, Giant River Otters, Agouti, Tapir, Black Curassow, and even Jaguars are common here. Then follow the Rupununi River to the Amerindian community of Rewa. Over two nights, visit the villagers and experience the activities of their everyday lives. Plus, set aside time to take a boat ride to a magical lake filled with Victoria Amazonica, the world's largest waterlily and the national flower of Guyana. The hiking, fishing, boating, and wildlife in this region is exceptional. It proves a memorable end to your impressive travels to this corner of South America.
Travel to the Guianas with Ker & Downey
Contact a Ker & Downey destination specialist to customize your own Three Guianas Tour, and read more about the seasonality and pricing in South America. For even more travel inspiration, follow us on Instagram, Facebook, and Twitter.