The Zambia Family Safari
8 days / 7 nights
Zambia


An Exclusive Family-Oriented Safari
Ker & Downey's Zambia family safari has been specifically tailored with children in mind. Set your own safari schedules, meal times, and menus. Enjoy private guides and accommodations in utmost comfort.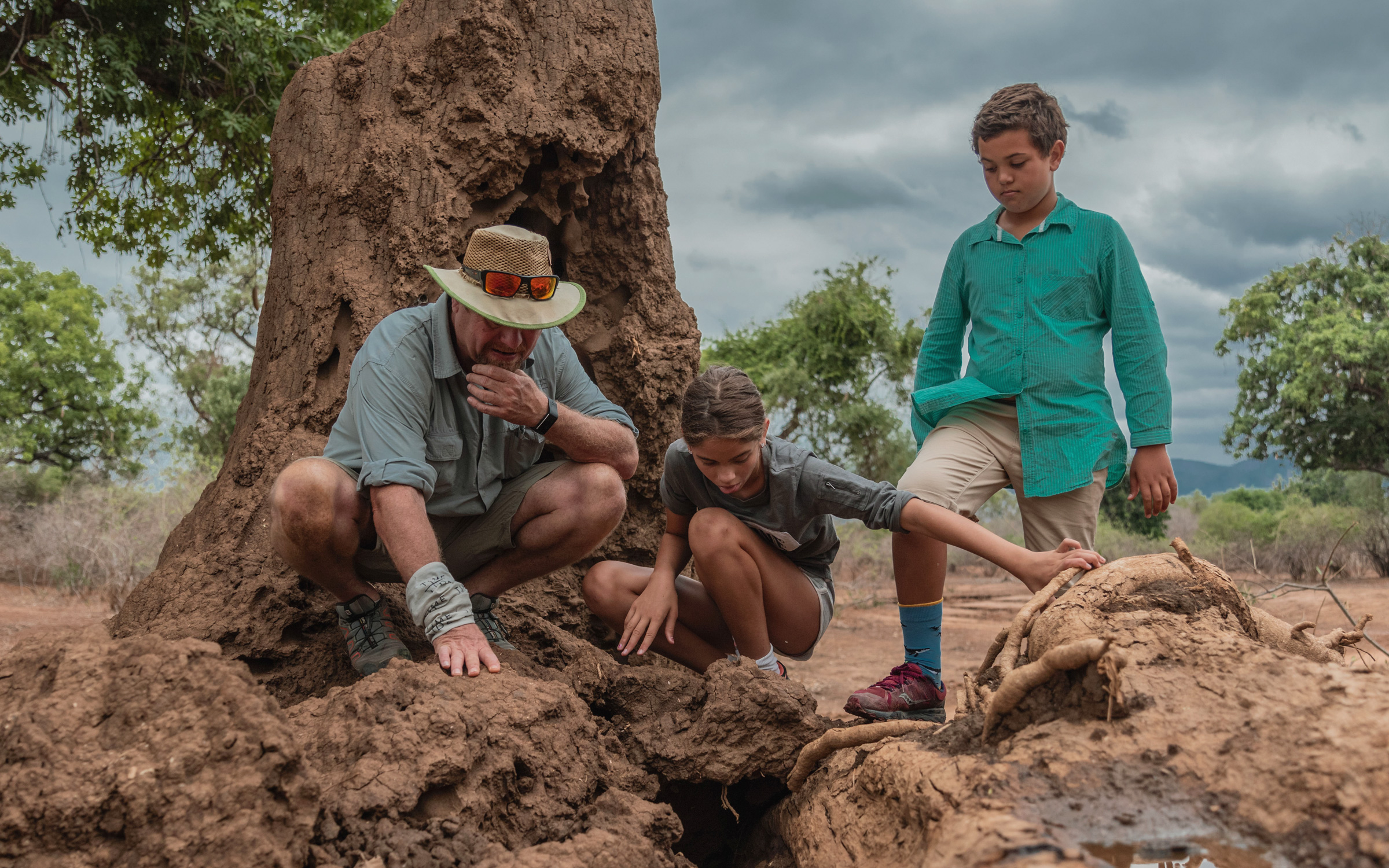 Ker & Downey's Zambia family safari begins in one of the greatest wildlife sanctuaries in the world, South Luangwa National Park. Deep in the heart of the park is the beautiful riverside family villa. Indeed, it is a place where the wildlife is abundant and viewed year-round from the private deck and plunge pool. In addition to the game drives and walking safaris on offer, it also has an extensive menu of child-friendly activities. For example, choose from bush ranger courses and Zambian language lessons to traditional meal demonstrations. Additionally, enjoy visits to local villages for games of football with the school children. The African bush holds so many treasures for young ones. Of course, the private guides will gladly ensure that the length and content of every safari outing ideally suits each family.
After four days amid the wonders of South Luangwa, Ker & Downey's Zambia family safari transfers to the lesser-known wilderness reservoir of Lower Zambezi National Park. An exclusive-use private home at the heart of the park is the perfect safari base for any family. Reminiscent of an open-air Flintstones home, it pairs flexible schedules and the utmost privacy with an array of dedicated guides, vehicles, boats, canoes, scouts, and chefs. It therefore provides guests with the freedom to explore the Lower Zambezi on their own schedules. They can also do as much or as little as they want during their Zambia family safari vacation. One thing is for sure: parents will never forget the look on their children's faces as they swim in the pool and witness the resident elephant herds pass by on their way to the adjacent waters of the Chongwe River.
Experience a Zambia Family Safari with Ker & Downey
Contact a Ker & Downey Travel Professional to personalize your own Zambia Family Safari, and read more about the seasonality and pricing in Southern Africa. For even more travel inspiration, follow us on Instagram, Facebook, and Twitter.