The Grand Circle
12 Days / 11 Nights
United States


Luxury National Parks Tour
This epic 12-day journey showcases "The Grand Circle" of national parks in Utah and Arizona. Whether by water, land, and sky, discover the wonders of Zion, Bryce, Grand Canyon, Capitol Reef, and Arches National Parks. You will also witness the beauty of Monument Valley, Moab, and Lake Powell. Along the way, experience both high-adrenaline adventure and leisurely pursuits, from canyoneering and UTVing, to stargazing and wrangling. The biggest highlights? A helicopter ride to the Grand Canyon and intimate cultural exchanges with Navajo guides in their sacred land.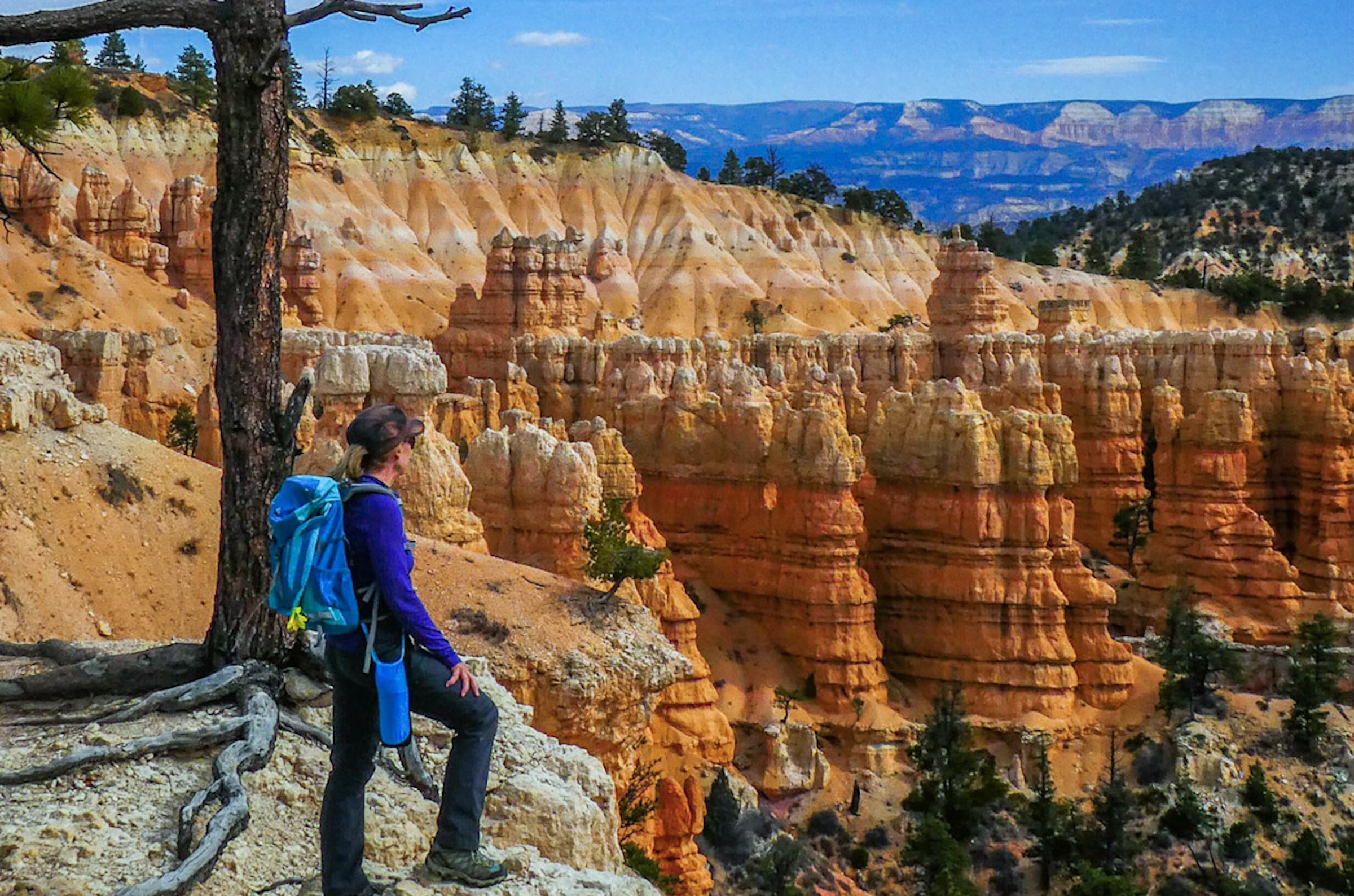 The best way to kick off any Luxury National Parks Tour is amid the great national parks of Utah. Settle into your upscale country cabin at Zion Mountain Ranch, a sprawling 2,700 acre property with an authentic Western character that provides unique accessibility to the natural wonders of Bryce Canyon and Zion National Parks.
First, enjoy a privately guided leisurely hike through Zion National Park. For a bit more adventure, try your hand at canyoneering. Your knowledgeable guide will help you explore and enjoy the wonders of desert slot canyons, from the inside out. Finally, take an adrenaline pumping UTV adventure through sand dunes to one of the most beautiful and legendary slot canyons in the area.
Before departing, head to Bryce Canyon National Park for full day of privately guided hiking. You'll spend time in the two largest amphitheaters in Bryce Canyon, hiking into the maze of hoodoos that make Bryce a unique experience.
Continue your Luxury National Parks Tour at the gateway to Capitol Reef National Park in southern Utah. Highlights of your time here include a private stargazing experience inside the park, as well as a geological exploration of the park's iconic cliffs, domes, monoliths, twisting canyons, and graceful arches. 
At your upscale lodge accommodations, enjoy fun roping experience with the resident wranglers. Learn different lasso techniques while watching the cowboys fine tune their skills.
Finally, set out on a guided biking tour of Dead Horse Point State Park, one of Utah's most spectacular state parks. 
En route to Moab, your private guide will show you Goblin Valley State Park in Hanksville. A showcase of geologic history, the park's exposed cliffs reveal parallel layers of rock bared by erosion.
After settling into your luxury riverside ranch accommodations in Moab, set out on a guided tour through Arches National Park. With more than 2,000 natural stone arches, including the world-famous Delicate Arch, Arches National Park contains the highest density of natural arches in the world.
Cap off this leg of your Grand Circle tour with a sunset horseback ride near the Colorado River, with spires and hoodoos coloring the background.
Your time in Monument Valley on your Luxury National Parks Tour is all about ancient traditions and immersive experiences. For example, your luxury glamping site has been assembled on sacred Navajo land to give you a true cultural experience, neighboring Navajo elders and Hogan dwellings that are still occupied by natives.
Not only will you enjoy a private cultural presentation featuring Navajo Hoop Dancers, but you will also have the chance to explore the desert landscape with a Navajo guide. Visit the world's largest Elephant Butte and the Three Sisters spires at John Ford's Point. See up close the valley's famous Big Chief Monument and Sleeping Dragon Rock. Finally, uncover some of the valley's oldest Anasazi ruins, petroglyphs, and pictographs.
Cap off your time in Monument Valley with a special paleontology experience with a local paleontologist and an unforgettable storytelling and discussion about Native American spirituality with a Navajo Guide and Medicine Man. 
Conclude your Luxury National Parks Tour along the Grand Circle near Lake Powell. En route, experience an unforgettable river float down the Colorado River. Board a motorized pontoon raft for your journey downstream, where you will experience one of the most dramatic stretches of river found in the U.S. 
From your luxurious accommodations at Amangiri, board your private helicopter for a flight to the Grand Canyon. Land along the South Rim and enjoy a hike with your private guide who will educate you about the history and geology of this majestic park. 
Your final day will be spent on Lake Powell aboard your privately captained charter boat. Unmatched scenery and blissful remoteness await in its hidden canyons. Explore further in open-seat kayaks or stand-up paddle boards -- a delightful conclusion to your Southwest USA trip.
Book a Luxury National Parks Tour
Contact a Ker & Downey destination specialist to customize your own journey along The Grand Circle, and read more about the seasonality and pricing in North America. For even more travel inspiration, follow us on Instagram, Facebook, and Twitter.