Tanzania Private Safari
12 days / 11 nights
Tanzania


An Enchanting Tanzanian Escape
On this 12-day Tanzania private safari by Ker & Downey, explore the country in all its wonder. Journey from Arusha to the dramatic Ngorongoro Crater, and Tarangire to the Serengeti. Then end on the white sand beaches of Zanzibar.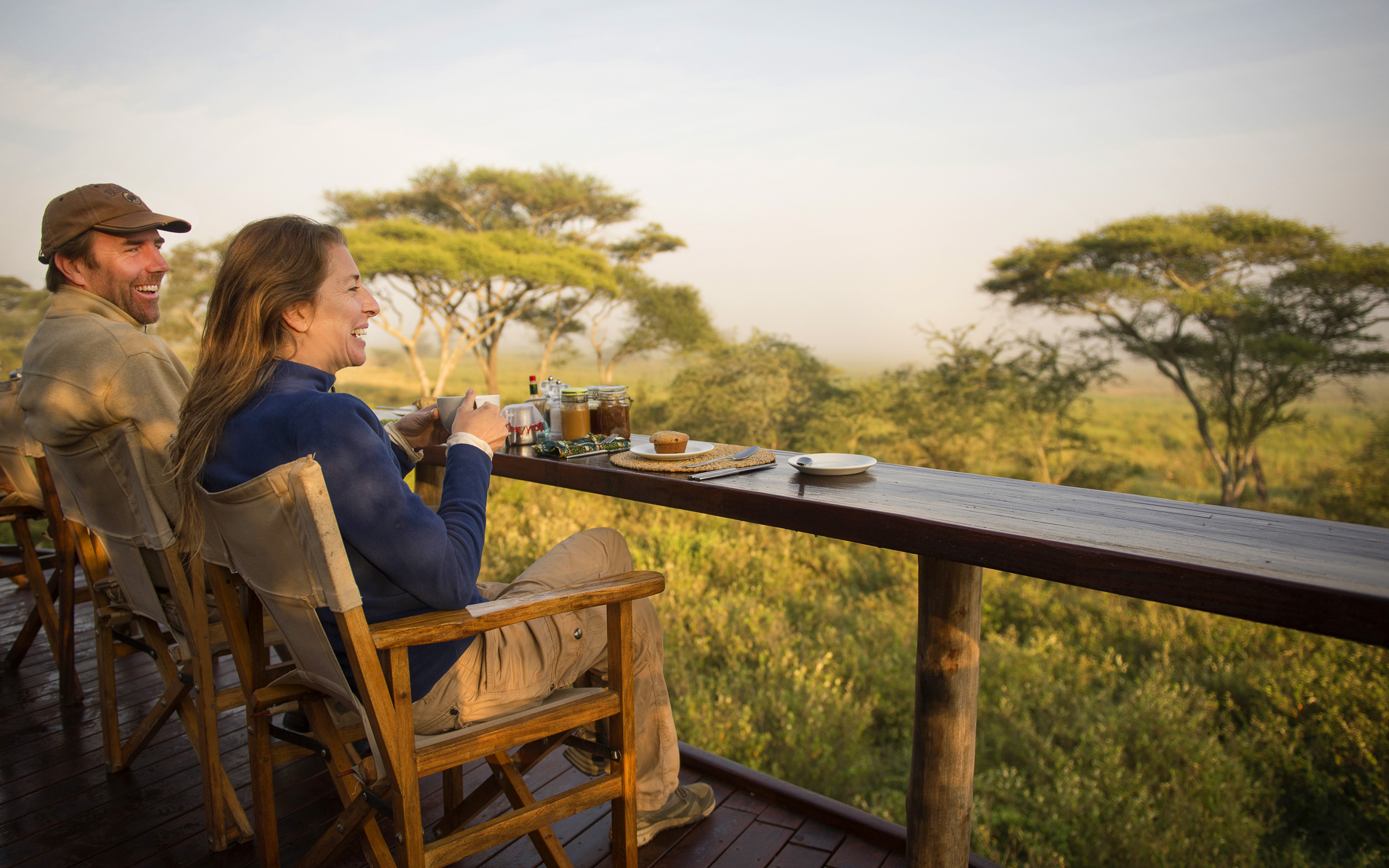 Begin your Tanzania private safari in Arusha for an evening at an Arusha Coffee Lodge. Situated on a working coffee plantation of considerable size, the lodge has 21 private chalets built on raised wooden platforms. Indulge in fresh coffee and activities around the plantation.
Continue your safari in Tarangire National Park. Your camp overlooks the Ngorongoro National Park, the Great Rift Valley, and Lake Manyara. As such, it serves as an excellent location for learning about the delicate ecosystem of the park while enjoying the breathtaking beauty found in Tanzania.
Next, transfer to Lake Manyara for lunch and a Tanzania private safari game drive through the national park before arriving at Gibb's Farm perched on the outer slopes of the Ngorongoro Crater. Enjoy Horseback riding, walking safaris, cycling, and game drives yield sightings of cheetah, lion, wildebeest, and other big game of the Ngorongoro Crater National Park. Additional tours to local Masai villages, markets, or the spectacular Olduvai Gorge can also be arranged.
Spend the next three nights of your Tanzania private safari at Sayari Camp, recently rebuilt in 2020 and located near the Mara River in Serengeti National Park. Because of its position near the river, Sayari has front-row seats to the annual Great Migration where big game grazers trek south across the river from Kenya in search of greener fields. Indeed, the camp's remoteness allows for excellent game viewing amid beautiful wilderness, far from any other tourists. Enjoy on-and-off road driving, bird watching, and the hippo and crocodile population of the river.
Soak up the sun and sand of Zanzibar during the final days in Tanzania. Your lodge is located on the main island of Unguja, and it is perfect for discovering the amazing waters of the Indian Ocean. It is also ideal for learning about the culture of Zanzibar or for simply enjoying a quiet beach holiday. Snorkeling, diving, kayaking, and village tours are all possible outings to experience at your leisure.
Book a Tanzania Private Safari
Contact a Ker & Downey Travel Professional to personalize your own Tanzania Private Safari, and read more about the seasonality and pricing in Eastern Africa. For even more travel inspiration, follow us on Instagram, Facebook, and Twitter.