Secret Brazil
14 days / 13 nights
Brazil


Hidden Gems of Minas Gerais and Beyond
See Europe by Train as you travel from Italy through Austria to France aboard the historic Belmond Venice Simplon-Orient-Express. On this two-week journey, savor each destination with multi-course meals, exclusive access to museums, and luxury accommodations.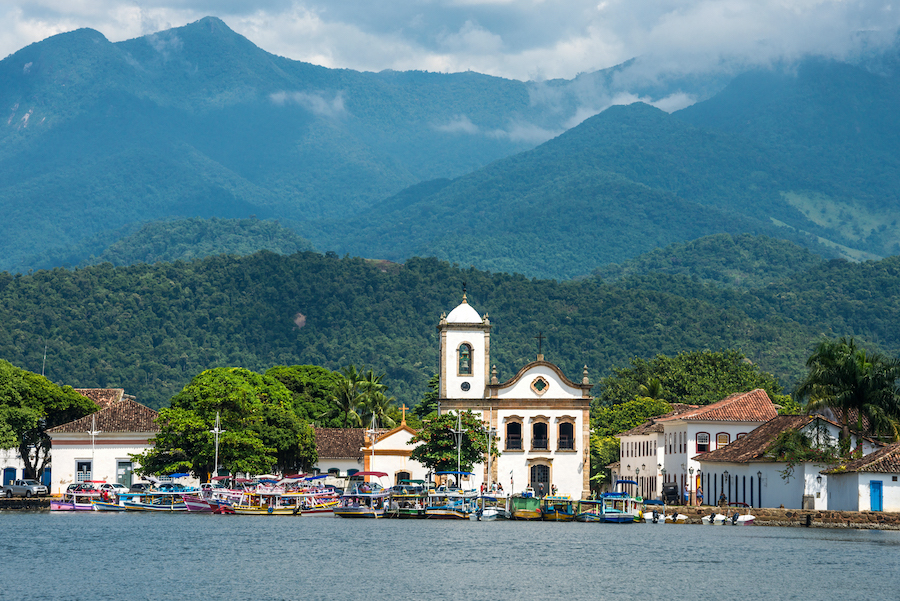 First, your tour of Secret Brazil kicks off in the country's most famous city, Rio de Janeiro. From your boutique hotel accommodations located along Ipanema Beach, embark on several privately guided city tours. Visit the Christ the Redeemer statue atop Corcovado Mountain—one of the Seven Wonders of the World—as well as the bohemian Santa Teresa neighborhood. Also visit the iconic Sugarloaf Mountain for views across the city. Finally, enjoy a cooking class with a local chef to unlock the culture and traditions of Brazil through its food.
Then continue your journey through the hidden gems of Brazil in Minas Gerais. This rarely-visited state in Brazil boasts a bounty of unforgettable historical, architectural, and ecological charm. While here, travel along the "Trail of Tiradentes" in Minas Gerais—from Brumadinho, through beautiful Ouro Preto, to Tiradentes. Along the way, come face to face with the largest concentration of UNESCO World Heritage Sites in the country. The quaint cobblestone villages here are memorable for their blue mountain settings, friendly Mineiro people, perfect colonial architecture, and unique history surrounding their gold and diamond reserves. A particular highlight of of Minas Gerais is the Inhotim Contemporary Art Center, a full-sensory mecca for contemporary art lovers. Inhotim displays approximately 500 works by 100 artists from 30 countries across more than 5,000 acres of lush botanical gardens. As such, this is one of the finest public outdoor contemporary art centers in the world.
Journey next to Paraty, a hidden gem of a town nestled along the Emerald Coast. This is a region filled with nature reserves, clear blue seas, and pristine island sanctuaries. Your charming accommodations at Casa Turquesa provide the ideal base from which to explore this lovely town. As such, you can island hop aboard a private boat, snorkel at your leisure, and hike through the lush Atlantic forests.
Finally, cap off your Secret Brazil Private Tour amid the beauty of Ilha Grande. This is truly one of the hidden gems of Brazil. Part of an archipelago of 187 islands and islets on the west coast of Rio de Janeiro, this island is one of the best-preserved remnants of Brazil's Atlantic Forest. In this lush natural setting you will have a wealth of activities at your fingertips. Walk easy and difficult level trails, cool off in breathtaking blue waterfalls and lagoons, explore the surroundings on boat rides, and visit one of the island's 113 beaches, a few of which have been listed as one of the 10 most beautiful in the whole world. The green-colored sea and crystal-clear waters of the island exhibit great marine life. They also boast the highest concentration of shipwrecks in the world. Indeed, it is one of the best dive sites in Brazil.
From your remote beachside inn, go snorkeling in hidden bays, indulge in a massage at the spa, dine on local ingredients plucked directly from the sea, and go stand up paddle boarding or kayaking from the beach. Indeed, this is the perfect way to cap off your discovery of the secrets of Brazil.
Discover Secret Brazil with Ker & Downey
Contact a Ker & Downey Travel Professional to personalize your own Secret Brazil Private Tour, and read more about the seasonality and pricing in South America. For even more travel inspiration, follow us on Instagram, Facebook, and Twitter.