Scenic Laos
6 days / 5 nights
Laos


Discovering Asia's Hidden Gem
This stunning Ker & Downey adventure leads you through the many faces, landscapes, and gems of Laos. Winding roads travel through charming rice paddy villages, kayaks shoot through cavernous mountains, private slow boat cruises uncover Buddha statue repositories, tuk-tuks arrive at colorful almsgiving ceremonies, and guided excursions reveal historic colonial-meets-ancient cities — a comprehensive glimpse of the country's remarkable culture.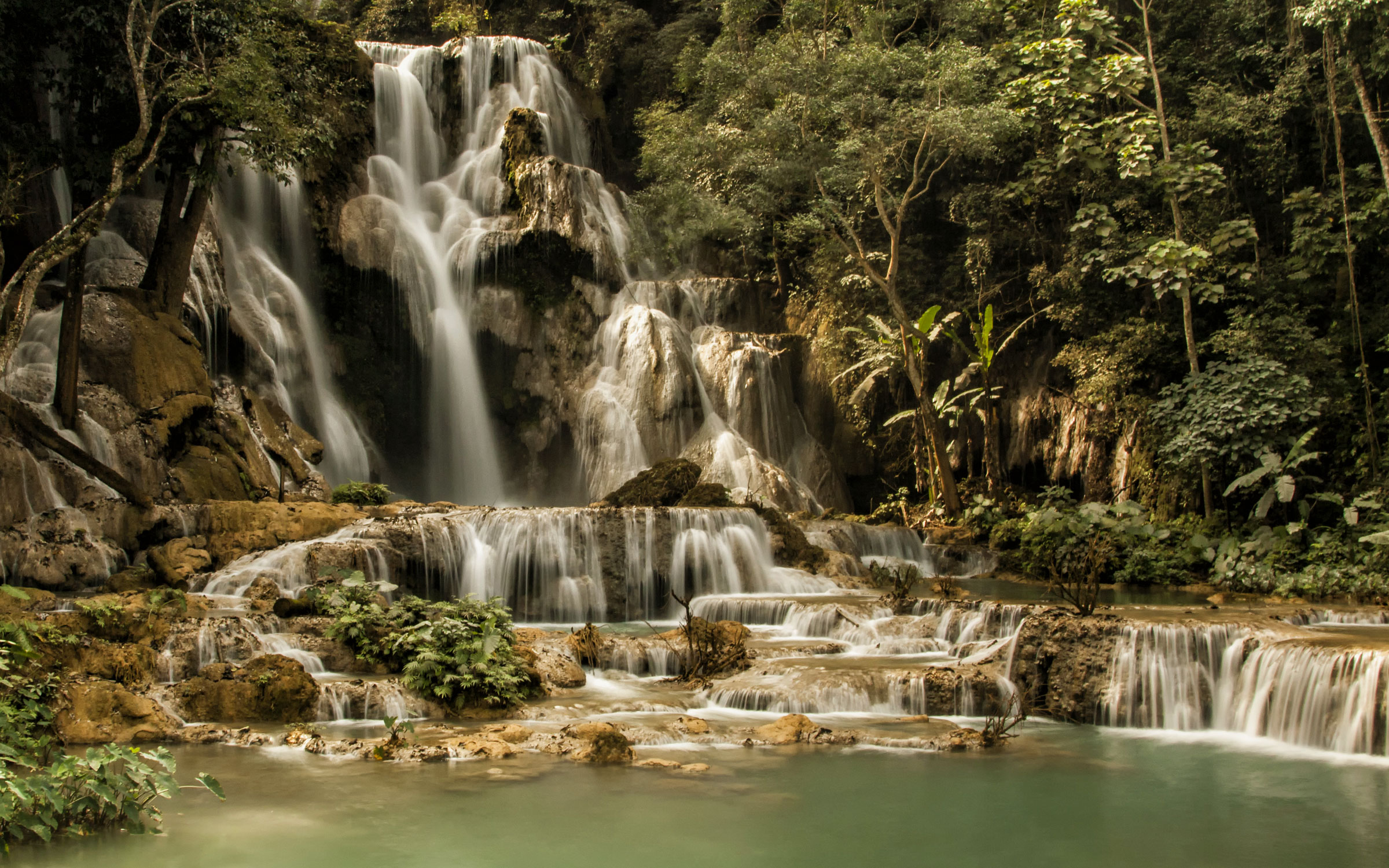 Begin in Vientiane, a quaint and unassuming capital city hugging the Mekong River. The city's old world charm is mixed with its Chinese shop houses and French colonial architecture to create an intoxicating idyllic setting for your explorations of local historical sites such as Wat Sisaket, Wat Phra Kaew, That Luang Stupa, and Patouxay, Vientiane's own Arc de Triomphe. A visit to the Cooperative Orthotic and Prosthetic Enterprise (COPE) will provide a better understanding of land mine clearance in Laos and the ongoing consequences of the bombings from the Second Indochina War, a significant and perpetual challenge for the Lao people.
You will then set out for a drive through the scenic Laos countryside, saturated with rice paddies, deep forested jungles, winding roads, lakeside views, palm trees, and rural villages, eventually arriving in Vang Vieng against the gorgeous backdrop of the might karst mountains. Settle in to your beautiful accommodations at Vang Vieng Riverside Boutique Hotel, taking advantage of some of the best views in the area while enjoying authentic Lao, Asian, and French dishes at the exclusive Restaurant du Crabe d'Or. Travel to the heart of Vang Vieng with an epic kayaking adventure to its infamous limestone caves, Tham Namu Thaem and Tham Non, stopping along the way for a Lao style picnic lunch, a visit to the Organic Farm for mulberry tea, and photos of the Kouang valley panorama.
Continue your journey through Laos, driving to Luang Prabang, a quiet UNESCO Heritage Site considered by many as the center of Lao culture. Nestled in a mountain valley at the confluence of the Mekong and Khan rivers, the city offers a fascinating glimpse into the Buddhist religious practices and traditional lifestyles of hill-tribe groups in the northern region of Laos. Upon your arrival, your hotel, Belmond La Residence Phou Vao, will treat you to a traditional Lao herbal massage to relax after your drive, as well as a traditional Baci ceremony, evoking the soul's kwan to re-establish equilibrium.
While in Luang Prabang, participate in a special private cooking class to discover Laotian flavors, ingredients, and dishes. Visit Luang Prabang's highlights, indulge in an aperitif on a private sunset cruise along the Mekong River, and enjoy a traditional Lao barbecue ("sinh dat") at Dyen Sabai. Your final day in Laos will allow you to travel like locals by tuk-tuk to the peninsula to witness and attend an alms giving ceremony, where long lines of monks and novices stroll along the street of the town center to collect their daily food subsistence from the worshipers. Finally, embark on a private slow boat cruise to the mysterious Pak Ou Caves, where thousands of Buddha statues have been stored on the bank of the Mekong River in the side of a limestone cliff.